2018…and that's a wrap!
Say what you want about 2018, and we're sure a large majority of you may say it was a slog of a year, 'there was more bad news than good and you're not entirely sure what the human race thinks it's doing.' If being pessimistic is not your thing (it surely is not ours), here are 15 charts how the world got better in the last twelve months.
A number of exciting firsts
Not convinced yet? The world's seen a few more exciting firsts in 2018. SpaceX successfully conducted the maiden flight of their most powerful rocket to date, the Falcon Heavy. According to the U.N.'s International Telecommunication Union report, by the end of 2018, more than half — a full 51.2% — of the world's population are now using the Internet. These are just a few of the headlines this year. We can also count 2018 as the year that saw 10.5% of the world's energy now coming from renewable sources, 54 species were delisted from the endangered species list and the global literacy level of people aged 15 and above is at 90%. And, yes, we are facing our biggest threat in the face of global warming and the world has its fair share of bad politicians but as we prepare to write WeAreBrain's year in review we would encourage you to approach the end of 2018 with at least a small skip in your step.
It was a big year for us too, perhaps even our biggest to-date and when we began thinking about putting pen to virtual paper, we realised that WeAreBrain's 2018 was a tumultuous one with moments that left us proud and others that were incredibly humbling.
Growth
If we had to choose one word to symbolise the theme for WeAreBrain's year it would be Growth! We doubled our team, we launched new ventures, we were committed to learning new things and did as much research and innovating as we possibly could. Happily, we also grew our revenue by a more than 50%. While we're proud of the achievement we are sobered by the fact that this growth is directly related to the responsibility we have towards our partners and clients. This year alone we have been fortunate enough to add a whole new roster of them including Acorel, Domino's Pizza, FireFinch, Tech2com and RiskDesk. Thank you for choosing us, together we'll build great things in 2019.
It goes without saying, of course, that all of this growth would not have happened if it weren't for those clients that bet on us in the first place. So we'd like to say we are equally grateful to you, Maxeda, Heineken, Sidelineswap and many of our existing partners who went strong with us this year.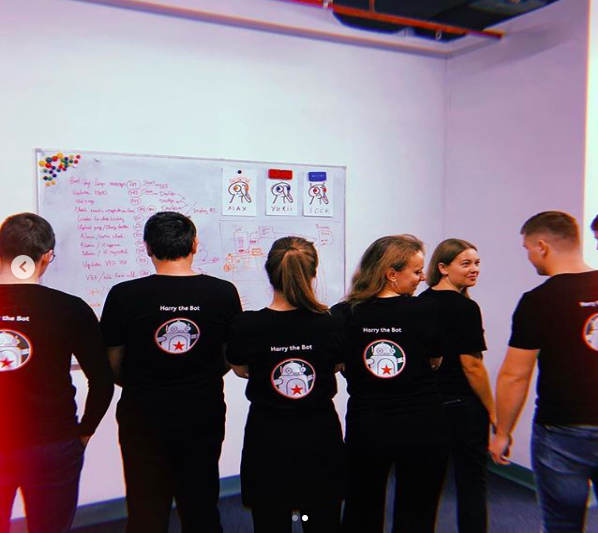 We said goodbye to some dear team members but luckily they still remain close to us. As the proverb goes, with loss comes gain. We managed to double our team size this year with our Amsterdam and Ukraine offices beaming at full capacity. We welcomed Anastasia to our team as our head of UX and Design, along with a number other new female employees working across all departments from marketing to project management to front-end development in our continued pursuit of putting more women in the driving seat in the tech world. With a growing staff contingent, there is a need for a solid HR plan and that came in the way of Oleg our very own human resources and talent guru. 2018 also marked a full year with our second office in Ukraine and although it has only been a year the impact of their presence has made such a difference.
If you follow our publication you'll know that we like to build and support our own ventures. Why? Well among other things we believe diversity (in all things) is the spice of life.
clevergig
We launched clevergig in 2016 and this year it gained significant investor backing which translates into us being able to roll out more exciting updates in 2019. clevergig also appointed Sergey Prihodko as the company's new CTO to take on new challenges for growth and innovation. Speaking of growth, Arnoud Visser also joined clevergig this year as CCO.
Precinq
Long-standing member of the WeAreBrain family and our very own Project Manager, Omar launched his own fashion label this year called Precinq. The Amsterdam-based streetwear fashion brand debuted its very first collection and pop-up store to resounding success. We're looking forward to seeing Omar and Precinq devotees have a very fashionable 2019.
Tur.ai
Tur.ai, our new RPA (Robotic Process Automation) venture has been a labour of love and in the works for a number of years and we're very proud to say that it was officially launched this year during the 2018 chatbot conference held in Utrecht in April. Our tech team have spent a great deal of effort and time to offer an RPA solution that is incredibly intuitive. Don't know your way around RPA just yet? Then take a moment and read about how RPA is affecting data collection or delve a little deeper and look at the differences between RPA, Chatbots and the rest of the AI universe.
There is no question we love to innovate, we enjoy building things from the ground up but the only way to really test your mettle is to put what you've built out into the world and let other thought-leaders and changemakers judge your efforts against other bright stars in your industry. So this year among other world-renowned competitions, we entered Tur.ai into the Accenture Innovation Awards and it was named as one of the top 25 entrants in the Living and Working category.
Thanks to our clients, partners and fans we were voted as one of the Emerce Top 100 Best E-Business Companies in the Netherlands.
We're also incredibly proud of Elvire, who was named on the Netherlands Women to Watch list for the second time this year as well as being selected to be part of the 2018 EY Entrepreneurial Winning Women program, which identifies high-potential women entrepreneurs whose businesses show real potential to scale — and then helps them do it.
Thinking boldly
It's become a pastime at WeAreBrain where we encourage our team to put pen to paper and share their ideas and thoughts with our community. And over the last two years, we've built up quite a library of solid reading material on topics as broad as programming, to how to define a true geek. So we thought we'd share our top-performing articles of 2018 for your reading pleasure:
If you find yourself wanting more after reading through these gems you can find the WeAreBrain publication here.
Conferences of consequence
This year we were on the conference circuit across Europe, taking the opportunity to learn as much as we could as well as sharing the golden nuggets we had picked up in our recent past around building bots and working with AI. Elvire and Anastasia presented at the MarTech Conference, speaking specifically on worker bots and how they can and should be integrated into businesses big and small. We also attended two other prestigious conferences this year, the Dutch Chatbot Conference and the #voiceconf2018, which helped to further our understanding of how the market and users are reacting to these growing technologies. As you may have guessed we're also pretty into emerging technologies so attending this year's VueJs conference was an absolute blast. The next is in February next year and we're looking forward to seeing what the global tech industry is getting excited about in 2019.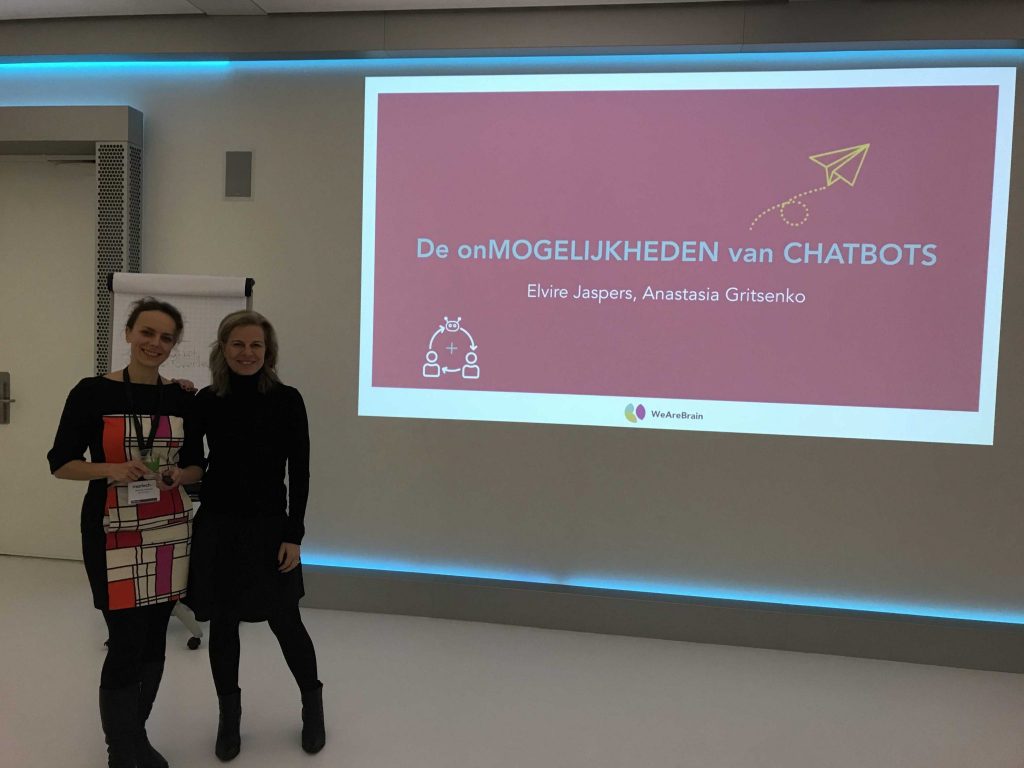 They say a picture paints a thousand words so we'll let you take a quick look at our album of this year's events and big celebrations including our January team kick off in sunny Egypt.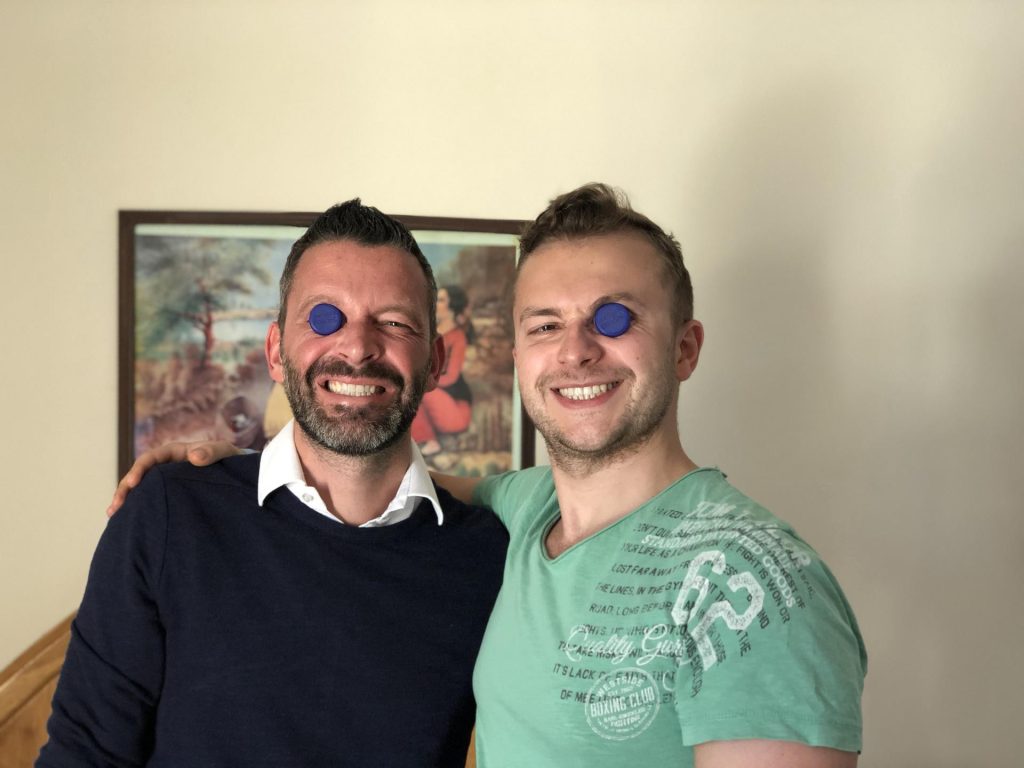 2018 also saw Mario's family moving back from Switzerland to Amsterdam to where it all began, and while we've been settling into our new "old" life together, some of our other team members began the biggest and most rewarding jobs they'll ever do, by getting married or becoming parents for the first time. It's been a fruitful year and one that all at WeAreBrain are very grateful for.
So in closing, there is nothing left for us to do, except to say, thank you to our incredible team, partners and clients for making 2018 one of our biggest and greatest years to date. We look forward to continuing this journey together in 2019.
Onwards and upwards,
Elvire, Jack & Mario
Mario Grunitz