WeAreBrain designs new sophisticated digital platforms for ICCA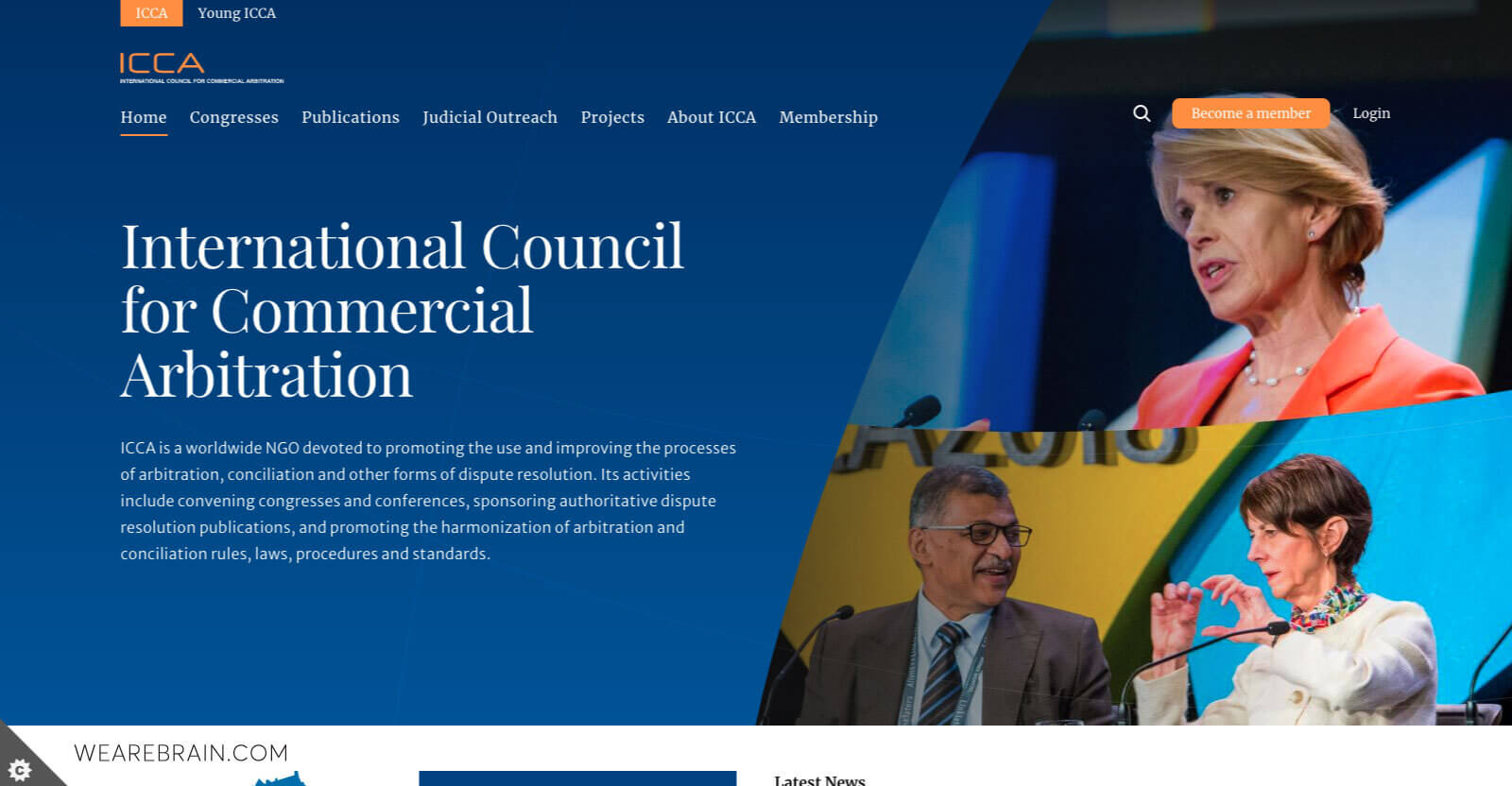 Formed in 1961, the International Council for Commercial Arbitration (ICCA) is a world-wide non-governmental organisation (NGO) dedicated to promoting and developing the processes of arbitration, conciliation, and various other forms of international dispute resolution.
ICCA required their existing website to be redesigned and improved with a host of new features and functionalities that reflect the modern digital era. ICCA wanted a fresh and sophisticated new look and feel for their website while retaining the flexibility of the original. In addition, ICCA required a new platform to be built for the Young ICCA.
The immediate challenge was to provide a turnkey solution to the website redesign that would not negatively impact the vast amount of cumulative content housed in the backend, and not cause disruptive frustrations to the platform's 1000+ active members. In addition, the WeAreBrain team had limited time available to find clever ways to allow ICCA and its members to continue operating the website while the new website was being built in the background.
To kick-off the process, WeAreBrain's development team facilitated the automation of the content migration process. This consisted of 500 PDF documents, 1000+ active members, and 450 news stories.
Simplified signup
After the migration process was completed, the WeAreBrain development team turned their attention to fully automating the ICCA membership signup procedure. Previously, users filled-in the registration form which the ICCA team then had to verify before sending back an invoice. Once the payment was done, the approver had to manually add payment details onto their system. Since the subscription is not automatically prolonged, the ICCA team had to repeat the same process for every single user once a year – all 1000 of them.
Thanks to the efforts of the WeAreBrain team, the process is now fully automated. Members can create their own accounts, follow a link to the payment page in their profile, pay their membership fee and get activated in real-time. Members are now notified 30, 15, and 3 days before their membership subscription expires so they have sufficient time to renew it. Once their new subscription payment has been processed, their data gets automatically added to the ICCA database.
Since ICCA is a knowledge-base system, the new platform has been designed to be as user friendly as possible. Now, users around the globe are able to access ICCA's content on any device, at any time.
Get in touch
Do you need a smart new website for your business? Contact us today to see how WeAreBain can help power your digital innovation.
David Roman