Meet Iurii, Hybris/Java developer extraordinaire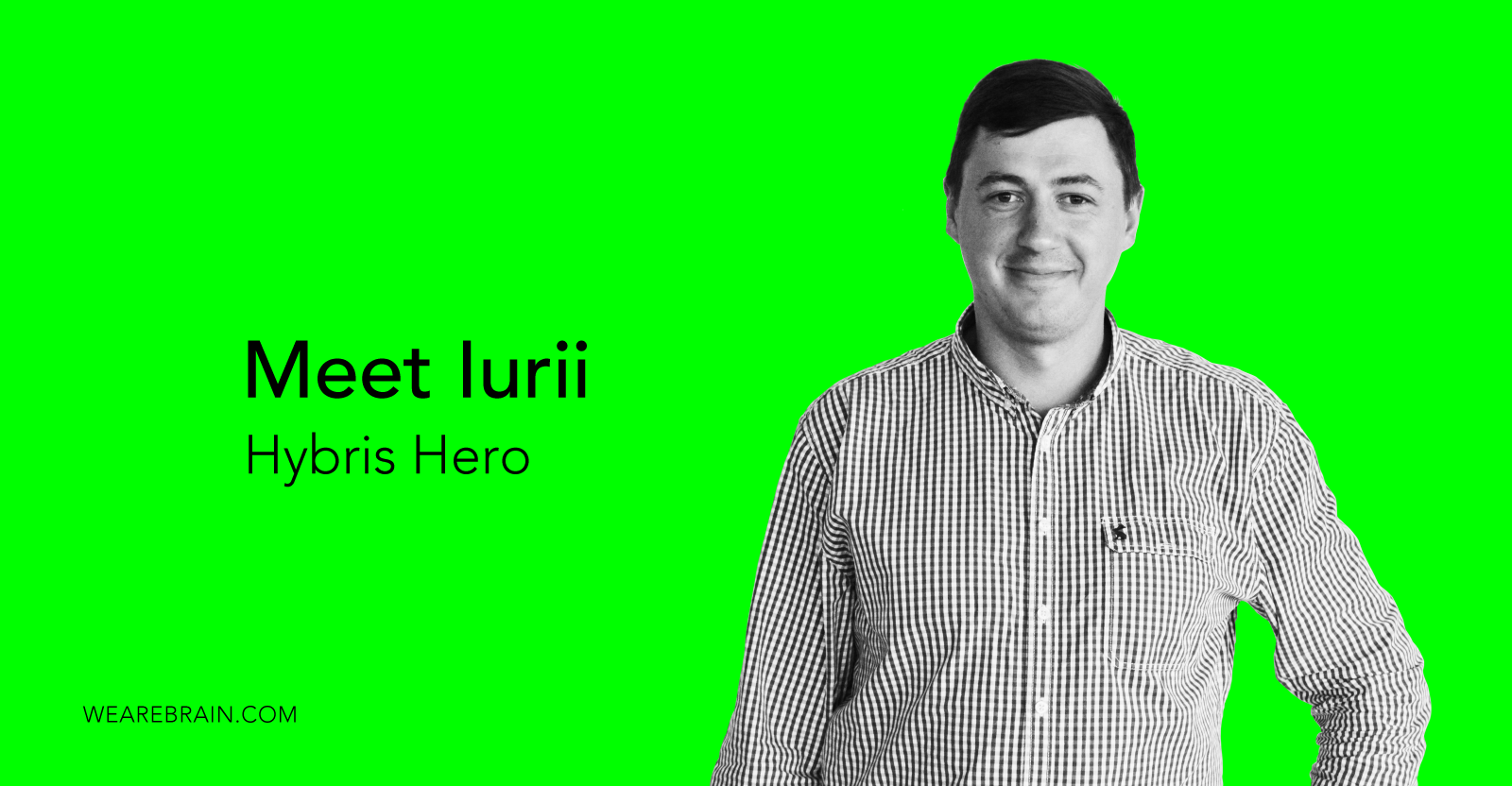 We are pleased to introduce you to Iurii who joined our illustrious gang of tenacious techies and developing devils in January this year. Iurii joined the force as a Hybris/Java developer extraordinaire on the Maxeda team.
Iurii is armed with a wealth of priceless experience he acquired during his 4-year tenure at EPAM, one of the largest IT companies in Ukraine. If you aren't fully aware already (where have you been hiding the past 5 years?), Ukraine's IT and tech startup scene is one of the most highly valued in the world and Kiev has been dubbed the 'Silicon Valley of Europe'. The country boasts an incredibly efficient and thriving outsourcing pool for which many of the world's top brands (Google and Samsung to name a few) have tapped in to. So having worked at EPAM for 4 years and being exposed to one of the country's top IT businesses is no small feat, and we are happy to have Iurii ply his trade with us and help us continue to release the best possible projects for our clients.
So what does Iurii enjoy about being an experienced Hybris/Java developer? "What I really enjoy about my work is that it regularly tests my mind on how to complete complex tasks. My brain is always being pushed further which I think is a great way to spend my time" he says. "I also love the freedom of location and mobility my work provides me. I can work anywhere, anytime. For now, I'm really excited and happy to be at WeAreBrain sharing an office with some of the most dynamic and impressive minds in the game" he says. "Working in a great environment for an incredible business like WeAreBrain provides me with great project opportunities which will allow me to grow as a developer," he says.
So when Iurii is not applying his mind to Java/Hybris developing, solving puzzles and complex problems, how does he like to spend his time? Poker, of course! "I was a semi-professional poker player for about 2 years. That meant that I was partly able to live off the money I earned from playing poker. But not online, I prefer to play with real people. Poker is interesting because you have to calculate odds, read people's emotions and keep a lot of information in your head". We can see how a developer's mind is the ultimate tool for calculating odds for poker.
But don't be mistaken for thinking that an Iurii sat behind a table either developing or winning people's money in poker is a complete Iurii. No sir! Iurii has also tried his hand (get it?) at being a lifeguard. I think it's safe to say that Iurii might be the only developer-come-lifeguard in the whole of Ukraine — heck, the world even! How does Iurii respond to that? "Well, I can rescue people in the ocean. So that's pretty cool."
Iurii! We're happy to have both your developing and lifesaving skills in the mix. Who knows when we will find ourselves in the ocean in need of a Baywatch slow-motion scene!
Paula Ferrai