Meet Alexandr, our new iOS magician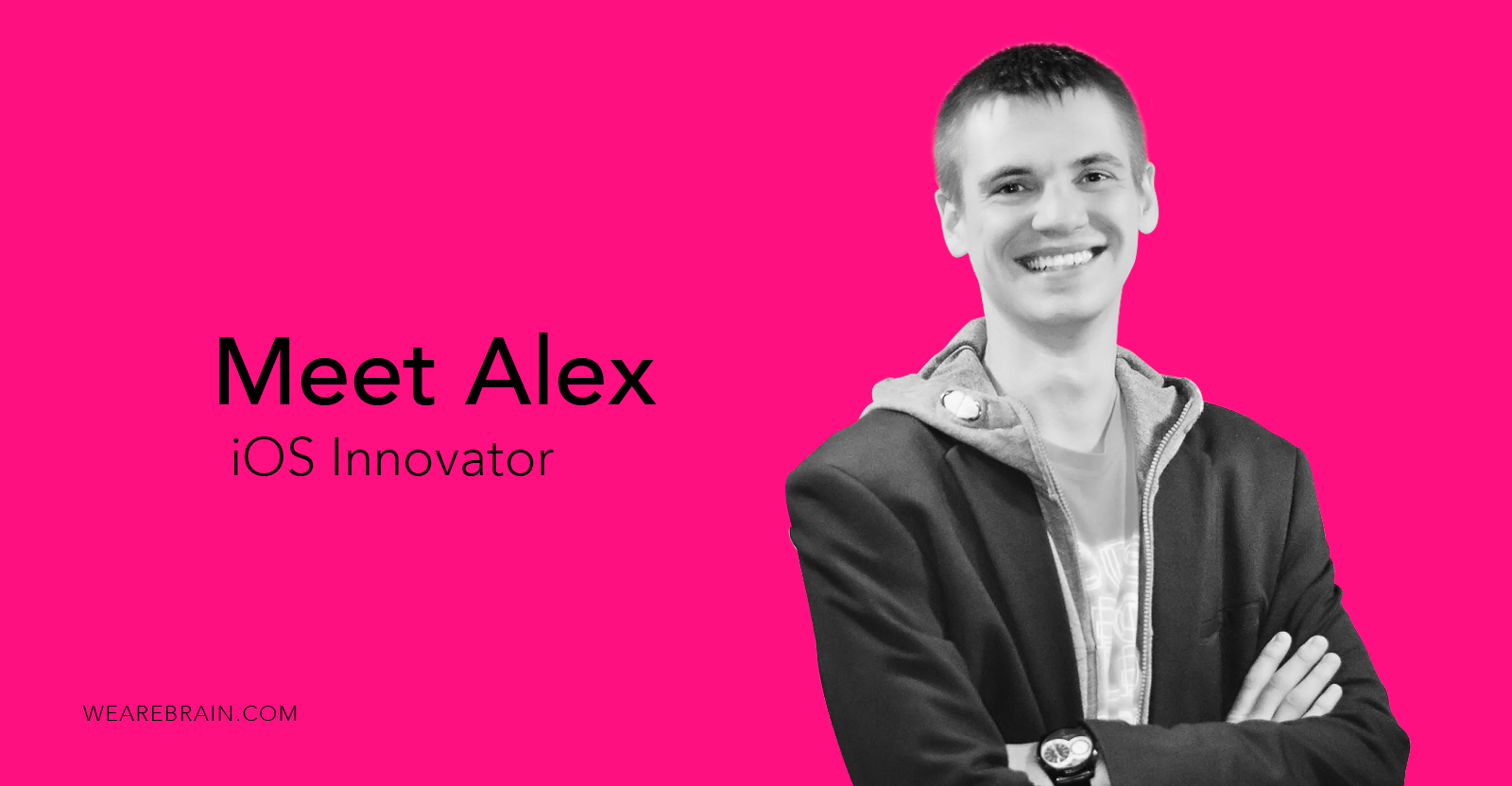 We are pleased to welcome Alexandr as the newest addition to our ever-expanding and diverse team of tech treasures and creative crazies. Alexandr is our boundary-pushing iOS engineer, assisting us with adding his special brand of magic to developing innovative and dynamic applications for iPhone and iPad software. He is also in the process of studying the development for the iWatch where he hopes to stamp his mark on the application sphere of Apple products with us.
Although still relatively young, Alexandr has accumulated a mass of practical experience in the iOS engineering space. With a computer engineering qualification from the Admiral Makarov National University of Shipbuilding, Alexandr has created multiple applications for the taxi, international traffic and news businesses. Being highly impressed with his resume and work experience, the top brass at WeAreBrain are eager to see just what his capabilities are in adding a fresh and dynamic approach to our application service offering for our clients.
As is the case with anyone with a particular talent, the driving force behind Alexandr's working mindset is how his work benefits others. "The most wonderful feeling is when you can see the result of your hard work immediately and you can test it on your smartphone. This means it is now able to help people who require the service most, and that is what I love about my work" he says. And what does he enjoy about being apart of the innovative team at WeAreBrain? "I really like our modern, smart and young team that knows how to handle any problem with professionalism. Everyone who works here is a great specialist at what they do. They are ready to help at any time and work for the benefit of all. And they are such a happy and outgoing bunch which suits me perfectly!" he says.
When Alexandr is not pulling proverbial rabbits out of hats as he lends his magic to our iOS application development, you can find him fingering the fretboards of his guitar and ukulele making incredibly soulful sounds in his spare time. This is the way he relaxes and gets in touch with his artful side. He admires the talents of guitar virtuoso and long-time member of globally adored rock band Metallica, Kirk Hammet. He also enjoys collecting and making puzzles, wandering through the city at night and reading books in parks. "I also like to read raywenderlich.com which publishes a lot of articles for applications and development. With the help of this website, I get to understand and learn many useful techniques and solutions which assist me in advancing my work" he says.
His love for music is matched only by his love for coffee and laughter — and his love for iOS engineering of course! "Laughter is such a great tool for relieving any stress one may have". Always intrigued with technology and how it impacts the world for good, Alexandr was in awe of Elon Musk's SpaceX Falcon Heavy rocket launch in February of this year. "It was a spectacular historical event which will open doors to our accessibility and understanding of space," he says.
Alexandr's top three life highlights are as follows: 1) rope jumping in Kiev; 2) publishing his first ever application, and; 3) his first horse riding experience. That just goes to show how diverse his interests and experience are. At WeAreBrain we carefully select individuals who are not only magicians at their craft, but who can also provide vast experience and knowledge of alternate skills and disciplines to share with the team and add to our diversity of understanding. We look forward to releasing some artisanal iOS applications with the help of Alexandr to benefit our clients. Welcome, Alexandr!
Paula Ferrai