WeAreBrain powers digital marketing and e-commerce strategy to help bring Annacare Volcanic Cosmetics to life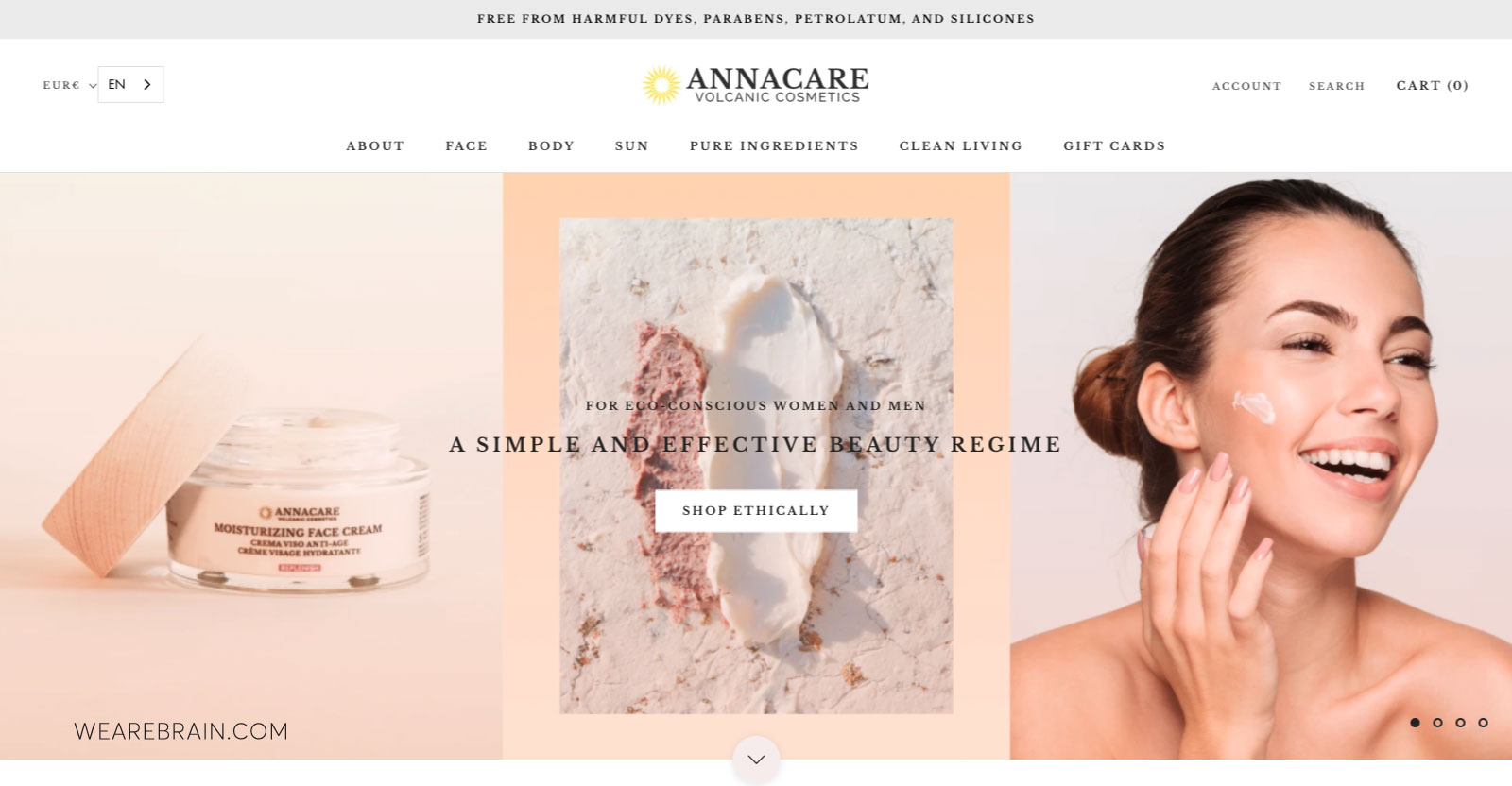 Annacare Volcanic Cosmetics is a new natural cosmetics line created by Tenuta di Aglaea's winemaker, Anne-Louise Mikkelsen. Formulated and produced in Italy, the skincare products are natural and made with local grape skin extracts.
Annacare required an agency's assistance to help get the business off the ground and establish a reputable brand. The team needed strategic and digital support throughout the entire launch process: from defining a business and marketing strategy, to setting up the business's e-commerce platform and planning the content and social media activities.
The WeAreBrain difference
From concept to completion, WeAreBrain worked in close collaboration with Annacare's founder, Anne-Louise Mikkelsen, to power her brand's product development and business strategy, and to best outline an approach for the product launch and on-going support.
WeAreBrain's marketing team played a major role in creating the Annacare Volcanic Cosmetics brand from the ground-up, for which they were responsible for:
Defining Annacare's brand positioning
Establishing their USPs and pricing
Outlining key messaging
Developing a robust content strategy and plan
Designing all Annacare's product labels
Carrying out photoshoots for social content
Preparing all digital assets and posts
The team of WeAreBrain developers helped design and built the Annacare Volcanic Cosmetics webshop and ensured it was equipped with powerful e-commerce functionality to be hosted on Shopify.
Get in touch
Do you need help developing an e-commerce and digital marketing strategy for your business? Contact us today to see how WeAreBain can help power your digital innovation.
Paula Ferrai