Tur.ai just turned 1!
Contributor
Elvire Jaspers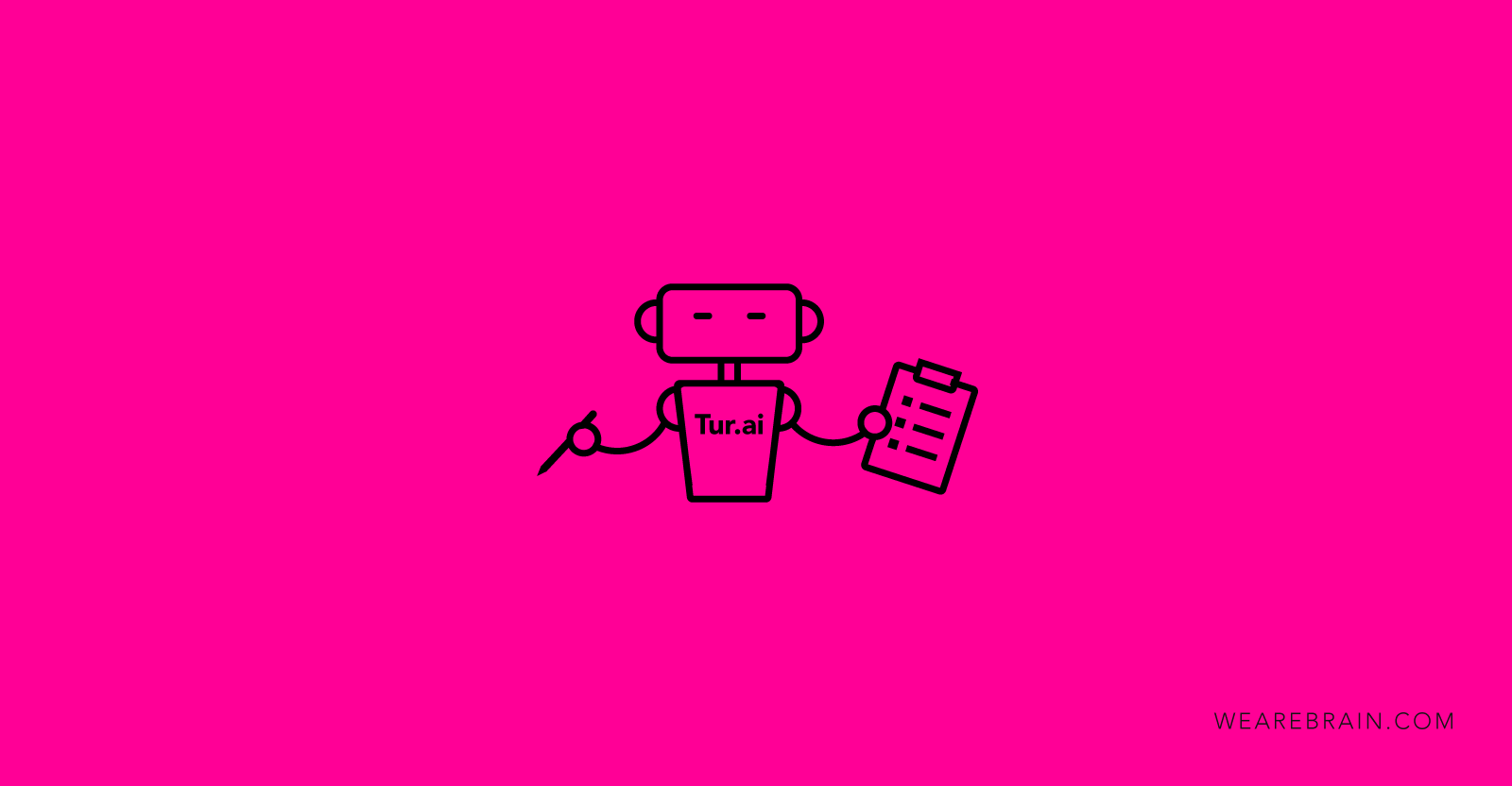 On 24 April 2018, after months and bucketloads of hard work, innovative thinking and fierce determination, WeAreBrain proudly released Tur.ai into the world — and it has been an amazing journey ever since.
Tur.ai is our cutting edge, intelligent Enterprise Automation Software as a Service (SaaS). With our Smart Editor and Process Engine, you can automate one process or one thousand of them. It's that quick and easy. What PowerPoint and Keynote are to creating presentations, Tur.ai is to automating internal company processes. We are very pleased with how well this product (and business) has been received during its first year in production. And we're just getting started…
New Tur.ai application
We have recently created a new platform for cashback campaign automation powered by Tur.ai. OCR7 is an AI powered Marketing Automation solution enabling modern marketers to fully digitise and automate cashback and refund campaigns. From creation, processing and fulfilment all the way to analysis and optimisation. With OCR7 you can run cashback campaigns at scale. With OCR7 we have shown just how much of a dynamic and powerful automation tool Tur.ai is capable of being.
The beauty of Tur.ai is that it benefits so many industries which require intelligent and intuitive process automation. Within the first year since its launch, Tur.ai has dramatically improved the systems, functionality and ROI for our clients in their Customer Service, Finance and Accounting, Retail and E-commerce and Sales and Marketing departments, to name a few.
Where Tur.ai stands out from the rest
At the most basic level, RPA software robots are able to take the place of humans, where tasks are repetitive, process-driven and do not require intercessions like strategic decision making. The claim is that these robots can dramatically affect cost-savings through their efficiency and relative speed to their human counterparts. Basic RPA type implementations deal with collecting data, synthesizing it and then placing it in some format for use later.
The advanced version is what is called a self-development kit — this is a templatized piece of software which would form the foundation of your new robotic design. And the next level is called enterprise/enterprise-safe software, which is both scalable and reusable. Each of these software types is easy to get up and running with little IT involvement, and likewise easily managed by the layperson.
Awards for Tur.ai
In the first year of release, our (not so) little startup venture Tur.ai was invited to participate in 2018's Accenture Innovation Awards. We were really proud of this achievement as we were included alongside some remarkable companies which we have a lot of respect for. This was when we first realised just how big Tur.ai was going to be.
We were also nominated in the top 25 for AIA18'S Living and Working innovators after just 4 months in operation. This year we're also very proud to have been nominated for 2 SpinAwards for the Tur.ai-enabled HEINEKEN Rewards solution that we created in partnership with HEINEKEN Netherlands.
The future
We managed to cram in a lot of success and use cases into Tur.ai's first year of release.
Looking forward to 2020 we will no doubt see our list of clients adopting Tur.ai capabilities grow from far and wide. It is only the beginning and having achieved all that we have in 1 year, we are brimming with excitement to see where this journey takes us.
Elvire Jaspers