Top tips for writing great social media copy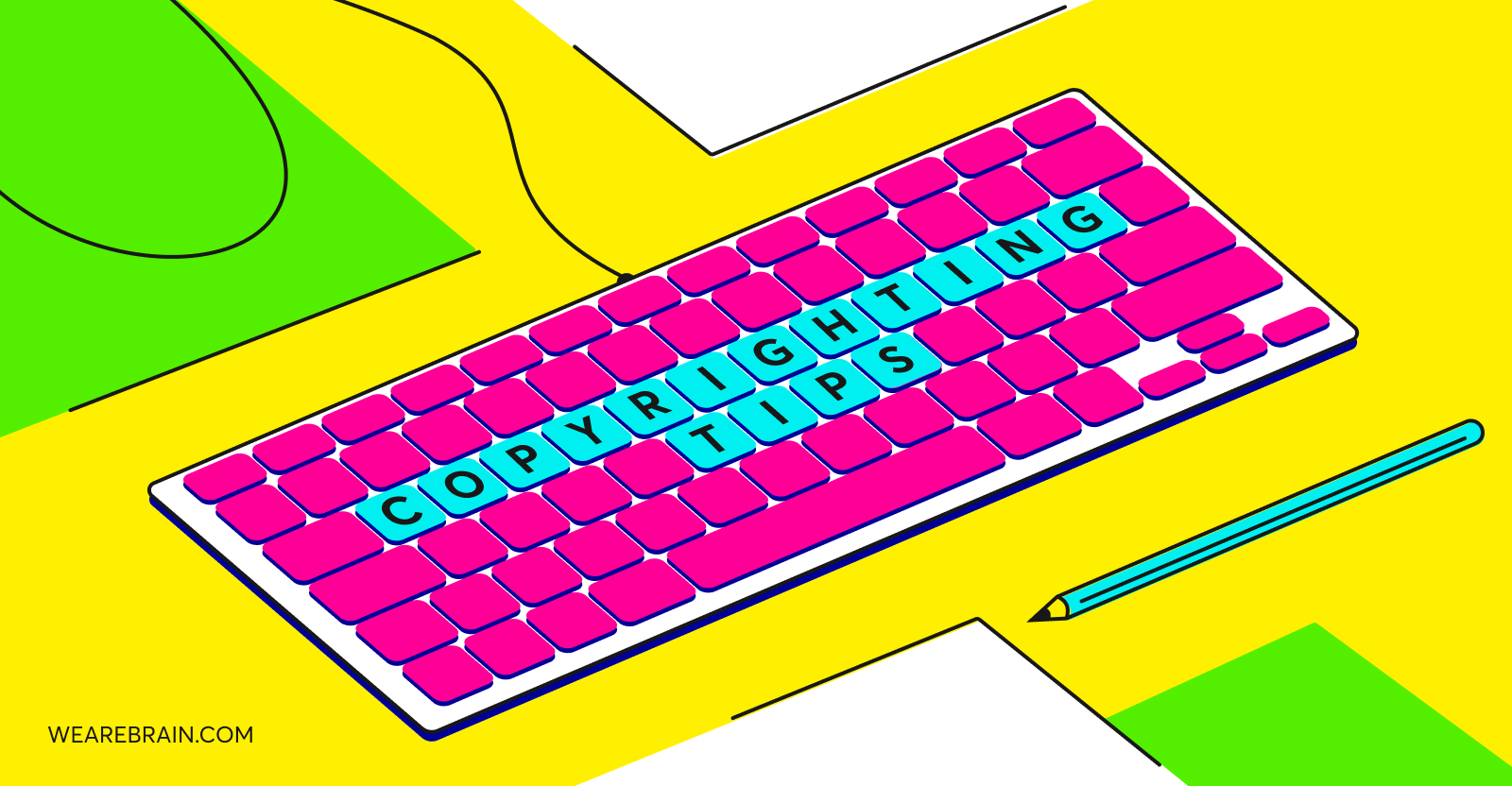 In the age of social, the ability to craft great captions that get people to notice your content is crucial. With nearly 4.6 billion daily social media users worldwide, opportunities to engage with audiences have never been more abundant. 
But having more eyeballs to attract means upping your copywriting game to stand out from the noise and grab people's attention. While images and videos do a great job at this, well-crafted and captivating copy is what draws them in closer.
Whether you're promoting your brand or selling products, the power of great copy can be used to elicit emotions from the reader that play a vital role in their decision to choose your brand over others.
Follow these top tips for crafting engaging social media copy to secure more clicks, likes, and shares.
Why copywriting is important for social media
While many popular social media platforms leverage images and video to attract users, the accompanying captions invariably get people to take action. Writing copy that sells is an art. You need to strike a palatable balance between personality and promotion – lean too much on either and you will struggle with engagement. 
This is because nobody wants to engage with a hard-selling, ad-heavy account – like a pop-up nightmare come to life spewing generic sales on your feed. At the same time, not pushing your business objectives is an exercise in futility. 
It shows off your brand personality
The reason why copywriting is so vital for social media is that provides brands with a great opportunity to show their personality. Social media serves to personify brands and allows them to talk, act, and interact just like any other person. 
Think about how you become friends with someone: you talk to them and find out more about their personality and character, what they stand for, and their perspectives. You gain a deeper understanding of a person by hearing what they have to say as opposed to looking at photos – pictures can only tell so much. This is why brands employ great copywriting techniques to show off their personality.
Great copy serves to add personality to the brand to connect with people on a personal level. Once you've managed to connect with your audience on a personal level, they are more open to listening to what you have to say.
Tips for writing great social media copy
Here's how to write great social media copy that will bring you more engagement and help you stand out.
1. Set a goal for your copy 
Social media copy isn't about writing what comes to mind in the hopes people will read it. Every line needs to be carefully crafted to deliver your intended message – be it selling, promoting, humanising, or driving awareness.
Creating a social media calendar that outlines the objective of each post is a good start. It helps ensure the copy you are writing aligns with the objective of your posts. So keep that in mind when you are developing your calendar and also when you get writing the copy for each post.
2. Express your brand voice across different channels 
Your brand personality is expressed vividly through your copy. Your brand voice is what you say, and it's important to maintain a consistent voice across all channels. Your brand tone, on the other hand, is how you say it, and your tone can change depending on the type of post and channel. 
For example, your brand tone will be more friendly on Facebook, laidback on Instagram, and more professional on LinkedIn. And your tone will differ from a promotional post to a post about a sensitive social situation. However, your brand voice must always sound like it's coming from your personality across all channels and platforms.
3. Use the PAS formula 
One of the most common and effective techniques for selling is the PAS formula – Problem, Agitate, Solution. It involves bringing awareness to a common issue, highlighting how it can be a problem for the reader, and providing a solution.
Here's an example of the PAS formula in action:
(P) Need help crafting great copy for social media?
(A) Nearly 50% of consumers use social media to conduct brand research
(S) Follow these copywriting tips to drive revenue online
The PAS formula is everywhere – this is because it works. It nails down marketing and sales in 3 steps. And it is useful to marketers because audiences are subconsciously primed for it, making it easier for the formula to land.
4. Use facts, quotes, and stats
Did you know that 96% of social media users trust all forms of content that refer to facts and statistics to leverage claims? 
People are attracted to facts and figures as they are considered "truth" in an industry known for finessing it. If you have a fact, stat, or quote that helps land your message more, use it!
"The simple fact is that the more figures, statistics, and quotes you have in your social media copy, the more it is perceived as important and valuable to your audience." – Confucious, 2022 
5. Use CTAs
Apart from delighting your readers with your witty wordsmithery, the primary objective of social media copy is to get them to do something – make a purchase, visit your website or other channels, donate, etc. 
Your posts must have a clear call to action that urges your readers to act/do something. Your social media copy draws them in and your CTA turns them from being a passive reader to an active user. 
In some cases, when the objective may simply be to drive brand awareness or build an audience, it is possible to skip a CTA and keep your content just for entertainment purposes. But at some point, you will need to add a CTA to funnel your audience back to your site.
6. Ask open-ended questions
One of the most beneficial objectives of social media copywriting is to get your readers to engage with your post by writing a comment. This works wonders for your organic reach and the algorithm Gods will favour your content the more people engage with it.
The best way to do this is to ask open-ended questions. This can be considered a CTA, but it is important that it warrants its own spot on our list.
Throw it back to your audience and encourage them to add a point, perspective or opinion. This can also generate interactions among your followers which is free advertising for your brand.
Here are a few examples of open-ended questions:
How have open-ended questions boosted your engagement?
Do you think social media encourages healthy discussions?
What is the meaning of life?
7. Add hashtags 
Whether you like it or not, the hashtag is the ace up every social media marketer's iron-pressed sleeve. This is because hashtags are besties with social media algorithms and your content can enjoy further reach with the right hashtag.
Hashtags help draw attention to your posts and encourage interaction by assisting people interested in your topic to be able to find it when they search for a keyword or hashtag.
For example, we will likely use these creative hashtags for this post: #copywrtingtips #socialmedia #copywritingfordummies #confuciusdidntreallysaythat
Bring it all together
Crafting engaging social media copy that is memorable and enjoyable while still encouraging action from your audience takes a bit of effort. But luckily for you, these top tips will help you be on the receiving end of boosted engagement.
However, copywriting is a skill and not everyone with fingers and access to a keyboard has the ability to seduce readers into a purchase. Crafting enticing copy that brings out a brand's personality, elicits emotions, inspires, and moves people to take action requires a deft hand. 
Need great copy?
If you need help creating copy that sells, get in touch with us – we have creative word whisperers for hire.
Paula Ferrai