How to create a kickass email marketing campaign in 6 steps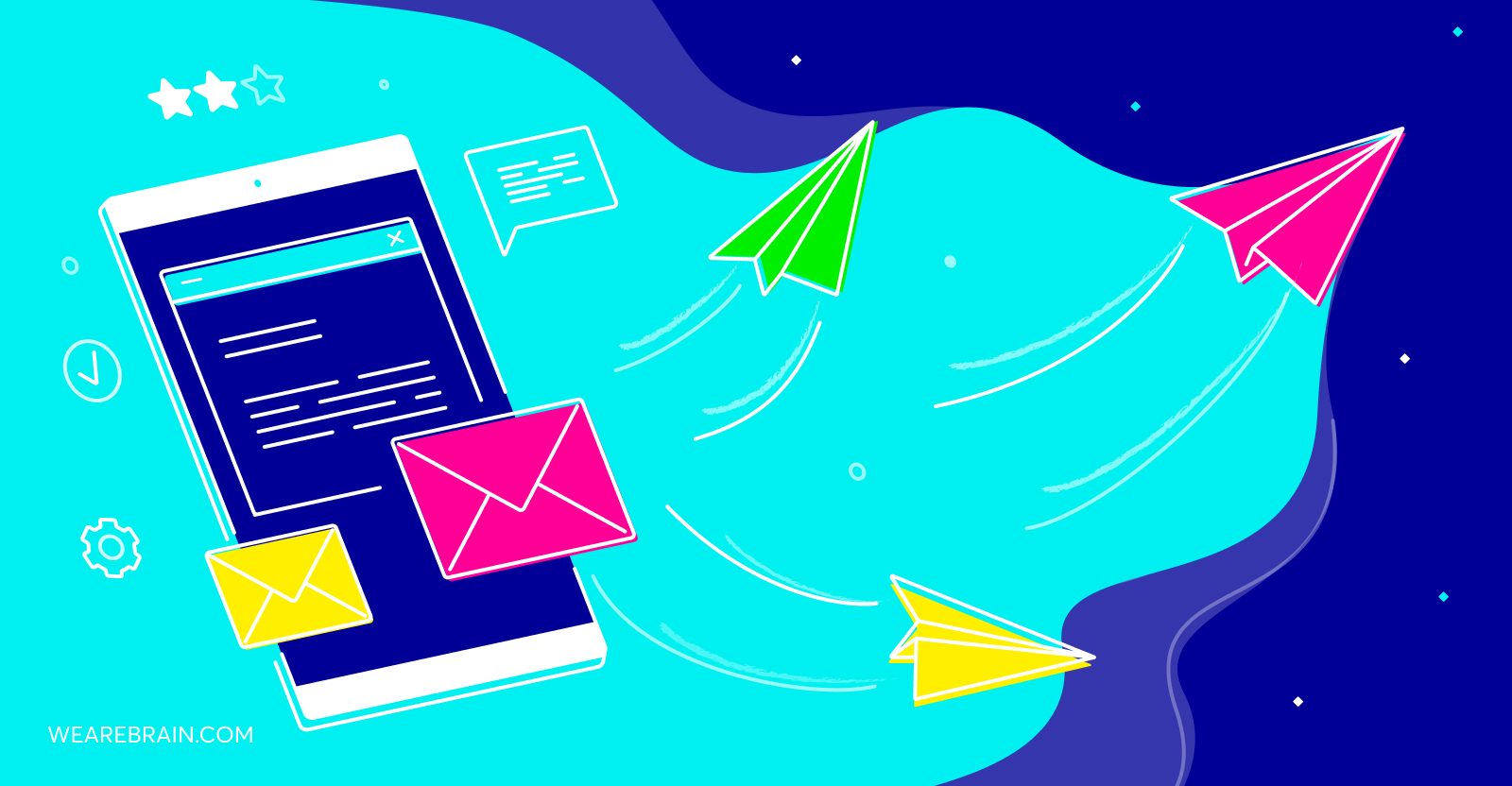 It's easy to be seduced by the glitz and glamour of new-age marketing revolving around social media and video campaigns. Sure, they are great ways to reach your audience, but they are relatively new compared to the tried and tested 'holy grail' of digital marketing – email. 
We're sure these new digital tools will continue to be effective in time, but with the rapid pace at which the marketing sphere changes, it's hard to predict. As it stands, email marketing has proven to be incredibly impactful for businesses to drive sales and promote awareness.
Let's explore why email marketing still reigns supreme and how you can create a kickass email campaign in 6 simple steps.
Why email marketing (still) rocks
The reason why the largest companies around the world right down to mom-and-pop shops still use email marketing is due to one simple fact – it works. In fact, email is one of the most effective marketing channels in your toolkit with an impressive ROI of around $36 for every $1 spent. 
Despite our contemporary social media and video content era, email marketing is not slowing down – instead, it's picking up. With 4 billion daily email users worldwide, 37% of brands are increasing their email marketing budget thanks to 77% of marketers reporting an increase in engagement over the past year. This is why worldwide email marketing revenue is projected to reach $11 billion by the end of 2023.
The truth is people use emails on their mobile devices in the same way they use apps thanks to mobile-friendly email marketing initiatives. The difference is that their mindset is focused more on business when using their email applications as this is where work is predominantly handled, making them more receptive to marketing messaging than on social media, for example.
Did you know? An estimated 319.6 billion emails were sent and received daily worldwide in 2021. This figure is projected to increase to 376.4 billion by 2025.
How to create an email marketing campaign 
Now that you're fully aware of just how effective email marketing can be, it's time to learn how to create your very own email marketing campaign. 
Follow these 6 simple steps and you'll be well on your way to effectively reaching your audience in no time:
1. Define your goal
What do you want to achieve with your email campaign? Is it to promote your brand, advertise a product or service, or entice your audience to take action? You first need to understand the why before the how. 
It is important to outline your goals and objectives before you start button-blasting your subject lines. The last thing you want to do is slide into your audience's inbox for no reason. It doesn't provide value to your contacts and will only frustrate them. Inconsistent email marketing is ineffective and will encourage your contacts to opt-out of receiving your emails. So be sure to have your goals and intentions clearly defined. 
2. Choose a tool
Whether you're a multinational corporation with thousands of contacts or a small business operating from a basement, you need to find an automated email marketing tool. Nobody has time to send emails one by one.
Mailchimp is the world's most popular automated email marketing tool that helps businesses all over the world reach their audience effectively. It is a painfully easy tool to understand and use (the name refers to the idea that it is so easy a monkey can do it) with pre-made templates and a remarkable help centre. The best part is that it is free if you have less than 2,000 subscribers and send less than 12,000 emails per month. Easier than eating peanuts.
But if you're allergic to peanuts, try out great alternatives such as Hubspot, Sender, and Sendinblue. You can also check out these other tools if you really want to deep-dive into the wonderful world of automated email marketing.
3. Build your email database
Successful email marketing hinges on building a database of email addresses of people who are actually interested in your brand/service/products so that your messaging will resonate with them. If you operate a sports apparel company then collecting contact information from an elderly demographic might not give you high conversions, for example.
Here are a few ways to build your email database:
E-books and gated content (common in B2B)
Offer a discount to people who sign up for your newsletter (common in e-commerce)
Send out a weekly/monthly newsletter (industry news/advice articles) that provides value
The reason why it's important to collect the email addresses from your audience/customers is so you can take them from social media platforms or the web to email since email is more effective and tends to convert better as well.
If you are in a rush to build your audience, then you might consider buying email lists based on your target audience – yes, it's a thing. But it doesn't work as well, and just like buying followers or likes on social media, the quality is not always great. The tried and tested approaches are always best practices.
4. Define your target audience 
Once you have built your audience database, you will need to define the target audience for each email and/or campaign you send out. There's really no point in mail-bombing everyone in your database hoping some of them will be interested in your content. Chances are you will help a few and annoy most. This is why it is crucial to segment your audience, their needs, and how your content will provide them with value.
Audience segmentation is the secret to a successful email marketing strategy. For example, if the goal of your email marketing campaign is to sell feminine health products then it's probably best you don't reach out to, well, men.
Did you know? Almost 60% of B2B marketers believe email marketing is the most effective channel for generating revenue.
5. Craft your messaging
The only way people will continue to read your marketing emails is if they provide value. If not, due to a product or promotion not in the interest of the reader, at least try to make them enjoyable to read.
Again, understanding who you are communicating with is vital. Try developing an audience persona to understand who your target audience is, what they like and dislike, what they value, and what they desire – and speak to these points directly.
Email copy needs to be catchy, concise, and clear. But mostly, it needs to be personal. Nobody wants to read a generic email – people want to be seduced a bit and feel important. 
Simple yet attractive design is also a crucial element to grab the attention of your reader. Don't overdo it to make your design confusing like a pop-up ad nightmare. Rather, employ a simple design hierarchy to let your copy and call-to-action stand out.
6. Schedule, track and analyse 
Depending on the industry you are in, the time you send out your mail will impact its success. For example, it's best to send out a business email in the morning when people are fresh and not consumed by the work day. If you are engaging with consumers, then evenings are best when they have finished their work day. Automated email marketing tools will give you great insight into the best times and days to send out emails for the best results.
Frequency is also important. How often you send emails depends a lot on the content since some email marketing is more informative and useful for awareness and nurturing your audience. Others are more transactional, like the ones from shopping sites. 
There's really no point in sending out marketing emails and not knowing if they are working. Tracking your email performance lets you understand if what you are doing has any impact or if you are just screaming into the void.
Don't forget to add UTMs.
You want to gain as much data as you can from your email campaign, so it is a good idea to set up email tracking. This will help you learn how many people opened your email, and how many clicked the links. Most automated email marketing tools come with email analytics included, but you can take it a step further by adding UTM parameters to links that go to domains you own. This will help you understand how many people land on your site and what actions they take. Understanding your analytics will help you determine what is working and what isn't to inform the strategy for your next campaign.
You've got mail
We can dive into more detail about the numbers and nuances of email marketing as it is a science. But if you follow these 5 simple steps then you will be off to a really great and rewarding start. 
To summarise, make sure you:
Define your goals
Choose the right tool for your needs
Build your database
Identify who you are talking to
Address your audience's needs
Analyse and refine
From here you will be able to launch a really great email marketing strategy. The best way to learn is by doing, so get started and gain more experience to add potency to your campaigns.
David Roman