Meet Ruslan, our new Android developer extraordinaire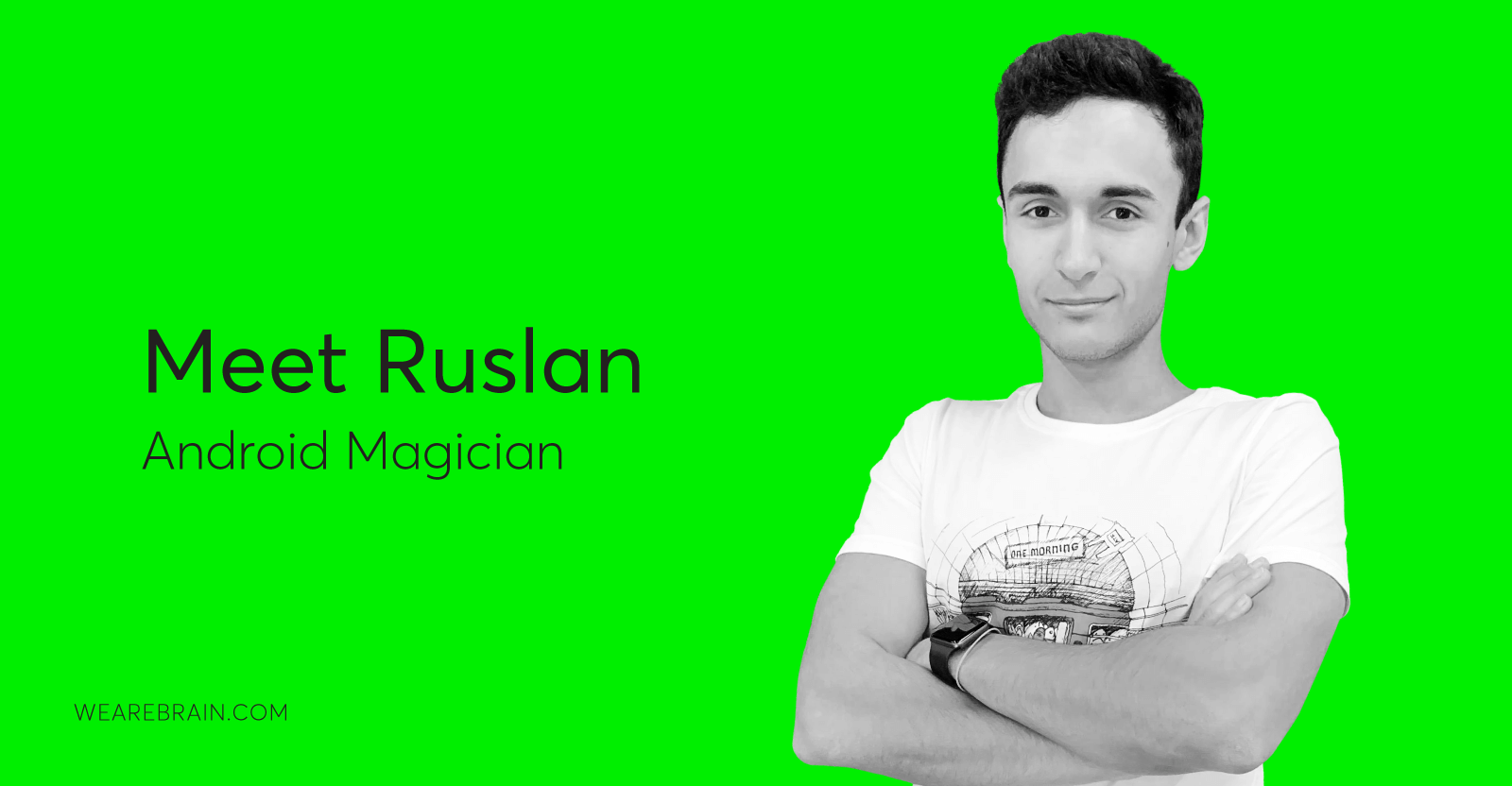 Although we are fast approaching the end of another challenging yet rewarding year, there is still a sense of new beginnings sweeping through the WeAreBrain offices as we welcome another addition to our weird and wonderful Brainiac family. Ruslan joined our team of tech nerds and creative wizards as our new Android developer. He is responsible for creating bespoke and innovative applications for Android devices.
Before donning his Team Brainiac hat, Ruslan worked as an Android developer for a startup in Kiev where he helped create a sophisticated mobile application which helped link the gap between commuters and taxi companies. After the success of his work at the startup, Ruslan decided to embark on a new set of challenges to contribute crucially to his career development. So he knocked on the WeAreBrain front door and we were very happy to welcome him into the mix. "I previously worked on a similar application setup at my previous work, so I feel very comfortable transitioning into the WeAreBrain ethos," he says.
Ruslan has a mind of wonder. He is constantly seeking out information and understanding of the way things work in order to create improvements. His work never ends, as in the tech world, evolution and progress are expected. "I really enjoy being faced with different challenges as it keeps me on my toes. In my profession, you always have to be on the cutting edge of the latest developments if you want to make an impact — and that is what I am here to do. When I am met with a challenge and I am able to find new and interesting ways to solve it, it gives me deep satisfaction".
Joining an already established team can sometimes be quite daunting for a newbie, similar to how Ringo Starr must have felt when replacing Pete Best to join The Beatles. But much like Ringo and his new bandmates, Ruslan joining the team has been a perfect fit, and it soon felt like he has been here all along. "The atmosphere at WeAreBrain is really incredible. The quality of work being done here is of the highest calibre and it is a great opportunity for me to work on these projects and with these talented Brainiacs" he says.
Apart from being a streetwise Android app development wizkid, Ruslan has a deep passion for putting his life in danger. Well, not really, but you'll see what we mean. "I'm kind of addicted to extreme sports such as kiteboarding, snowboarding, and wakeboarding. I really enjoy the adrenaline rush and thrill of high speed, high-intensity activities. It makes me feel alive".
Ruslan also has a strong interest in space, particularly the moon. "If I could go back in history to be present at one historical event, it would definitely be the moon landing. I would love to be able to take the first photo of Niel Armstrong walking on the moon". Nevermind the sky — the moon is clearly the only limit for Ruslan!
Welcome to the WeAreBrain family, Ruslan. We can't wait to see how you will make your mark with us. Onwards and upwards!
David Roman