Meet Alexander L, our new Ruby on Rails developer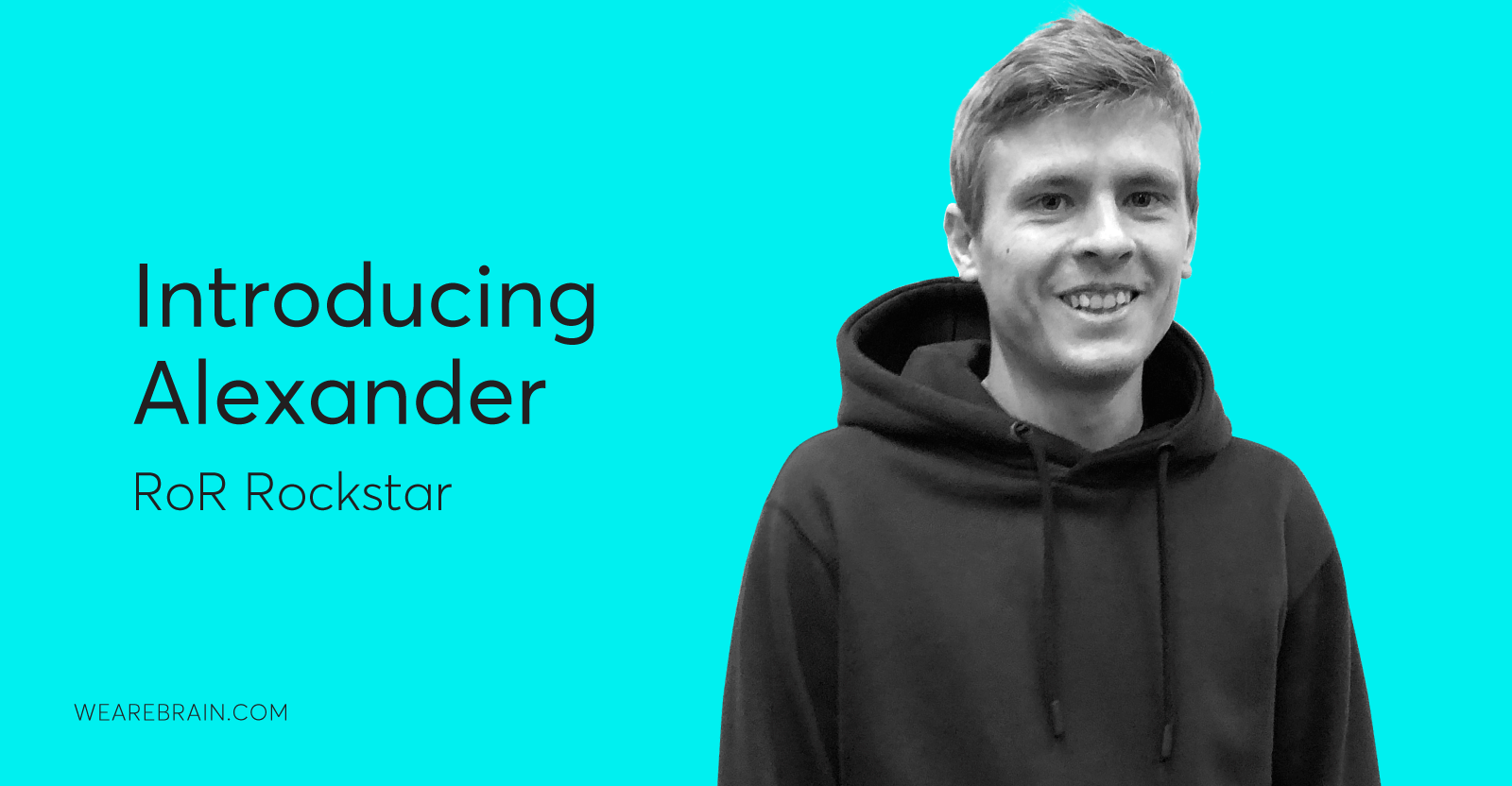 Alexander is the latest tech wizard to become a member of our expanding Brainiac team. He joins us as our new Ruby on Rails developer, working specifically on projects for our anchor client Maxeda, the largest DIY retailer in the Benelux. We felt confident throwing Alexander into the deep end working with one of our largest clients because we know that he has a great spirit and an adventurer's dedication to seeing the bigger picture.
After graduating from university, Alexander actively sought out work to help develop his practical skills in the industry. He worked primarily in import/export, helping manage the complex systems and structures needed to maintain the success of the operation. "Everything I have done in my career up to this point has helped me tremendously. Gaining valuable experience in different working areas has turned me into someone who thrives off of different challenges".
The tech industry is a constantly evolving landscape of new ideas and innovative ways of working. Alexander has the perfect mindset for it. He loves the challenges presented to him each day, which keeps him on his toes and always ready to find the latest way of doing things well. "I love solving these problems using technology. Because the industry is always growing and transforming, it doesn't allow you to get bored very easily. Every day brings something new and I'm always up to the task" he says.
Alexander's mind isn't content with just creating amazing backend work with Ruby on Rails to create innovative digital solutions for Europe's leading DIY retailers. He also has a unique outlet to explore his creative side and passion for music. "I create music in my spare time. Mostly on electric guitar, but recently I started to use effects units, synths, midi controllers and other modern tools to move from simple-sounding rock music to a more psychedelic sound" says the buddying muso. If Alexander could witness one historical event in human history it would be to attend Pink Floyd's famous live rock show at Pompeii.
And what does he feel about his new appointment as a Brainiac? " What I love most about WeAreBrain is the company culture, the people, and the atmosphere in the office. It's an amazing environment to work in and there is so much opportunity for me to grow as a professional".
Welcome to the Brainiac family, Alexander! We are sure you'll make your mark in no time. And we can't wait for our next staff party to hear you rock out on your guitar!
David Roman