The Need For Speed — A Brainiac's love for vintage muscle cars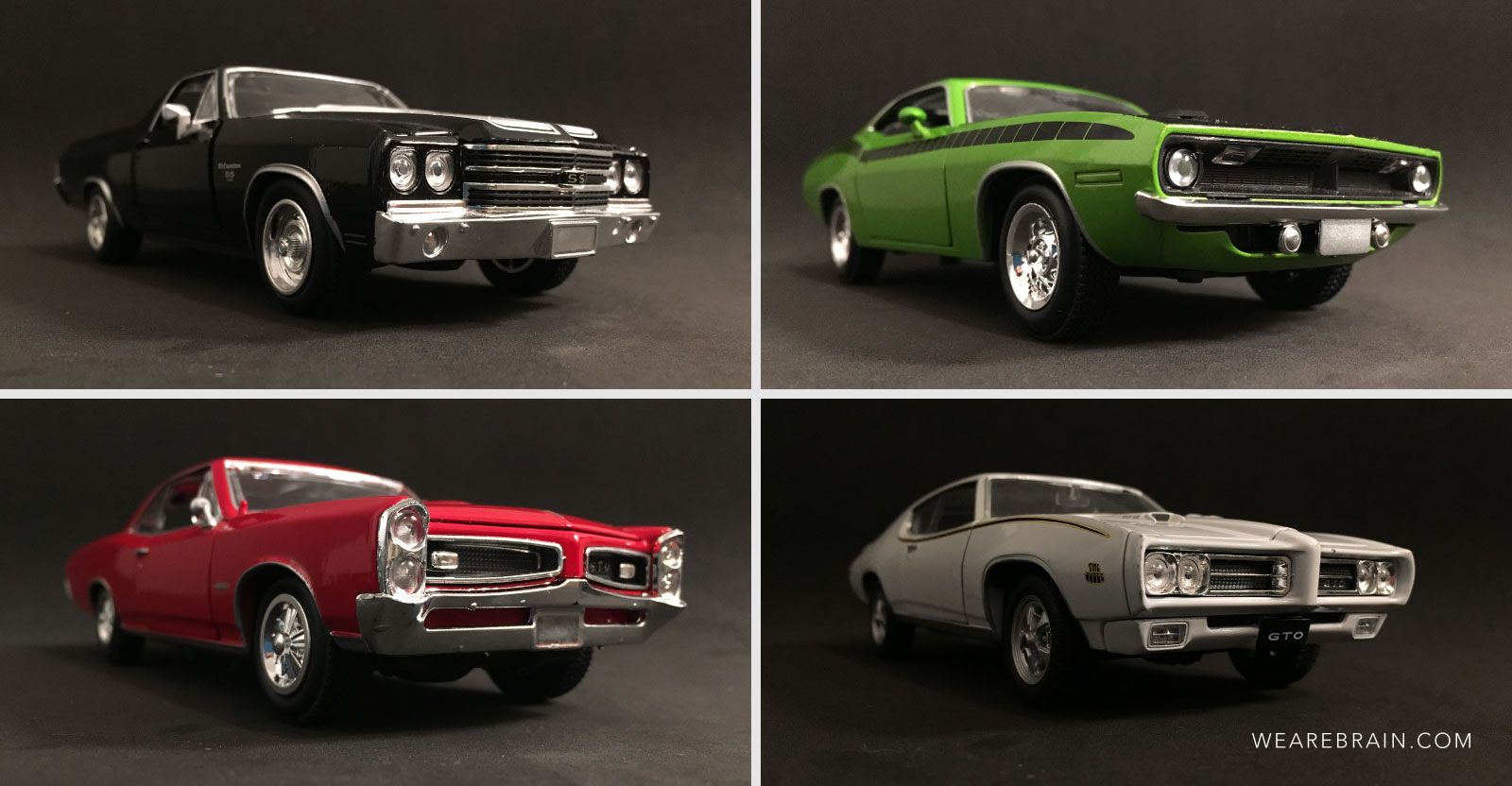 Like most of my classmates when I was younger, I was fond of American action movies which involved hot car pursuits and races. The 'pedal to the metal' genre really captured my imagination and I wanted to have the cars as my own — even though I wouldn't be able to drive a real car for many years to come. So I settled on model replicas.
I first started collecting scaled model cars at the age of 10. There was something about owning my own modelled replicas of some of my favourite cars that captured my imagination from a young age. Soon it developed into my passion and I have been collecting modelled cars ever since, each new purchase a welcome addition to my growing collection. One thing that needs to be made clear is that these models are not toys — they are perfect replicas, handcrafted to the scale of 1:64.
Here are a film which have been fuelling my passion from a young age:
I really love American cars, specifically from the period between 1960–1975. The petrol boom of that period sparked the creation of real jewels in the car industry. Every model has its own unique character, spirit, strength and look. When I was growing up, these masterpieces were available to me through TV and stickers. 'Turbo' chewing gum, with its sports car stickers and information inside the packaging, laid the foundation of my future collection.
Many years later, PC gaming development gave us car simulators, which are so full of vivid detail and effects that I wish I had access to this technology all those years back, when I was a child.
In 2010 I bought my first larger scale (1:24) car model. It is the Chevy Nova SS 1970, one of my favourites. It was just the beginning of a new collection which now consists of more than 30 items. Most of them have crossed the ocean travelling a long way from the USA (California, Ohio, Texas, etc.) to Ukraine. I still continue to search for unique muscle cars of 1960–1970 to add to my collection. I'm currently waiting for 6 new cars from the USA to take place alongside my growing collection.
I wonder which full-size 1:1 car will be part of my collection one day 🙂
Pavel Lysenko