Meet Oleksandr, our new high flying Java/Hybris savant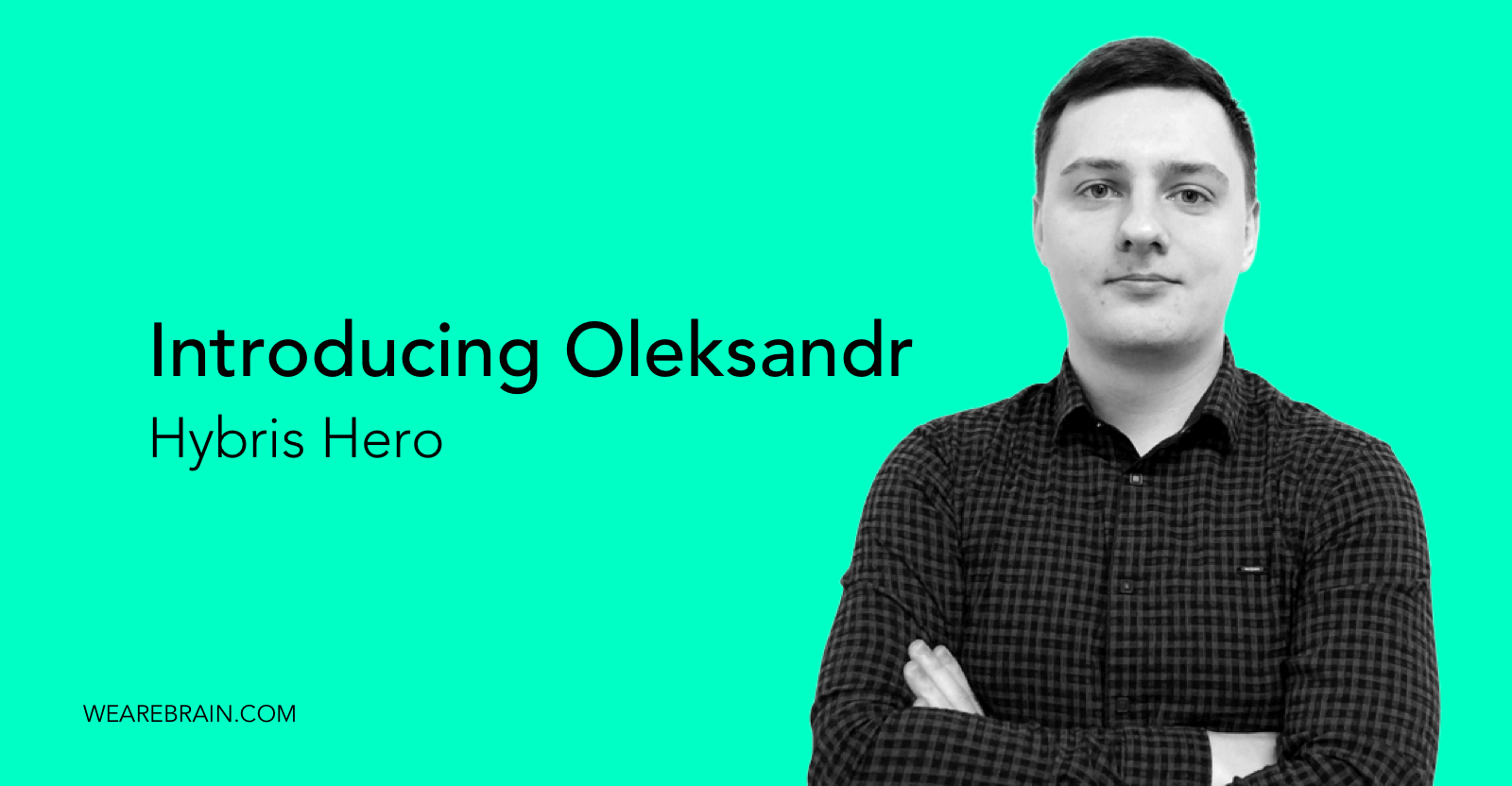 It's that time again where we introduce you to yet another one of our tech whisperers and all-round good humans. Oleksandr is pretty much, what you might call a Java/Hybris developing savant. He is currently working on a B2B store project for one of our clients in the electronic business sphere.
Oleksandr received his Master's degree in Computer Science at Donbass State Engineering Academy before gaining experience working for QuartSoft as a PHP developer for 2 years. He then commenced work at VoiceBase, a speech analytics service provider, where he made the switch from PHP development to Hybris/Java development. Then, after cutting his teeth on some really great projects providing him with vast experience and know-how, Oleksandr moved to Kiev in 2018 to join the WeAreBrain team.
"I like programming because it is very technical yet at the same time allows for a lot of creative freedom. I really enjoy working on challenging tasks and programming is a discipline where you encounter challenging tasks on a daily basis. Also, there are a lot of different technologies in programming and it's always interesting to learn something new" says Oleksandr.
Apart from the great coffee and awesome humans, what Oleksandr really enjoys about WeAreBrain is that the team is small, so he is able to see the direct impact of his work. This ties in with one of WeAreBrain's core values — ownership — where each member of our team takes ownership of each task they perform, as if their own name is on the company door.
Did we mention that Oleksandr is also a pilot? Okay, perhaps we should have led with that! He enjoys flying planes when he can and spends much of his free time either in the air or brushing up on his pilot skills on PC flight simulators. If given the chance, he would like to be a fighter pilot to test his aviation (and bravery) skills.
Oleksandr likes to get clued up on the latest tech trends and innovations from Habrahabr which help him push the boundaries of what a Java/Hybris developer is capable of. "It's a great site. I really enjoy reading up on what is happening in my discipline so I am able to adapt and improve my abilities as and when I am required to".
Up and away, Oleksandr! It's great to have you on the team and when you're around we always feel that we're at cruising altitude.
Paula Ferrai