Muso Alexander L. rocks and rolls us into overdrive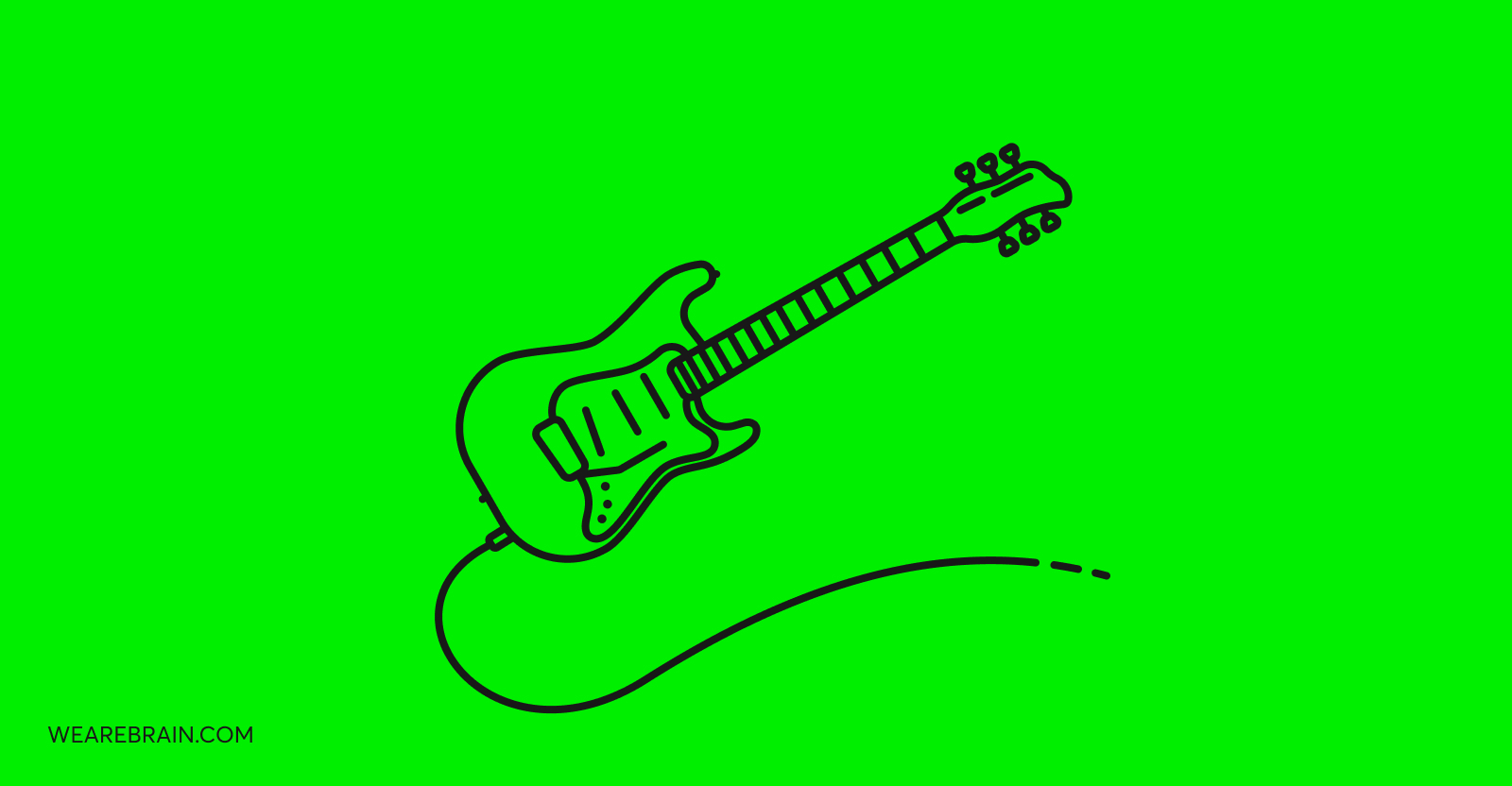 Us Brainiacs are a rather inquisitive bunch. We enjoy understanding how things work and why things are the way they are. While some take a finished product at face value, we instead like to investigate all the parts which make up the whole. But sometimes our interest goes beyond gadgets and algorithms, and we turn our inquisitive gaze to the important parts of our business – our Brainiacs.
In this instalment of our Brainiacs Passions' article series, we chat with our Ruby on Rails developer, Alexander L., who was only too happy to tell us more about his passion for making music. And not just any music: good old rock n' roll! Here's what he had to tell us:
Q: When did you start playing music?
I first began playing music when I was studying at university. Back then, I started to listen to a few of the classics of 70's rock n' roll, such as Pink Floyd, The Doors, The Rolling Stones, Jimi Hendrix, and many others. I really liked the drive and intensity these bands were able to create. Their music was electrifying to me! I wanted to create music like that but I had no idea where to start. At this time I couldn't play any musical instrument and I didn't know how to write music at all. So, I started to learn on an acoustic guitar. Soon after I learnt the basics, I realised I wanted to create a different type of sound, so I bought my first electric guitar. I haven't looked back since!
Q: What is it about music that you enjoy the most?
What is there not to like? Thunderous beats, hypnotic guitar licks, groovy bass lines, and the pure power of rock n' roll is enough to get anyone up and out of their seat. But the part which gives me the most satisfaction is the process of creation: there are no limits or boundaries to creativity, especially when it comes to music. Although the process of recording music today is vastly different from the '70s, the end result is the same: passion. And with the computers and technology of today, it is far easier to make music yourself. So spending money on studio time and engineers is not necessary – you can do it from your bedroom and create anything you want. 
Alexander's recording studio.
Q: Do you have a band? Or are you a solo artist?
I used to be in a rock band soon after I started playing guitar. A friend of mine started to play the bass guitar and we jammed a few times together. We then found a drummer, and a great vocalist, and started our band called Insideout. After two years of writing and working on our songs, we decided to take an exciting leap forward and recorded a 5-track EP. A few years after we released our music, we decided to not make music together anymore
These days, I create music with a couple of my friends. We are not a 'real' band as such as we don't have a drummer or vocalist at the moment, we just get together occasionally to jam. 
Insideout's EP cover.
Q: What kind of music do you like to make?
I enjoy making music that I myself would love to listen to. I first started making rock and stoner music because I was listening to those genres at the time. Later, I experimented with sounds and moved more to psychedelic genres and replaced the rock drive sound with soul groove. I still love to experiment musically, so I change my sound continuously. I try to play around with different guitar effects thanks to my awesome effects pedals, and I enjoy experimenting with synth sounds, and so on. 
Alexander's gear: Epiphone SG guitar named Buddy, guitar pedal effects, and two midi controllers.
Q: Which bands or artists have influenced your music the most?
I derive most of my musical influences from the 'objectively great' bands of the past, like The Beatles, Pink Floyd, The Jimi Hendrix Experience, The Doors, Black Sabbath, King Crimson, and Cymande. Modern bands I enjoy are The Heliocentrics, Radio Moscow, Khruangbin, Parcels, and Tinariwen. Basically, anything that rocks I really like!
Thank you for sharing your passion for music with us, Alexander! We are so impressed to see how cool your creative outlet is outside of the office. Now each time we see you in the office wearing headphones we have a good idea what kind of overdriven rock anthems you are listening to. Let us know when the next concert is – the whole office will be cheering you on from the front row. Rock on!
David Roman