Meet Yuriy, balancing the studying professional life like a boss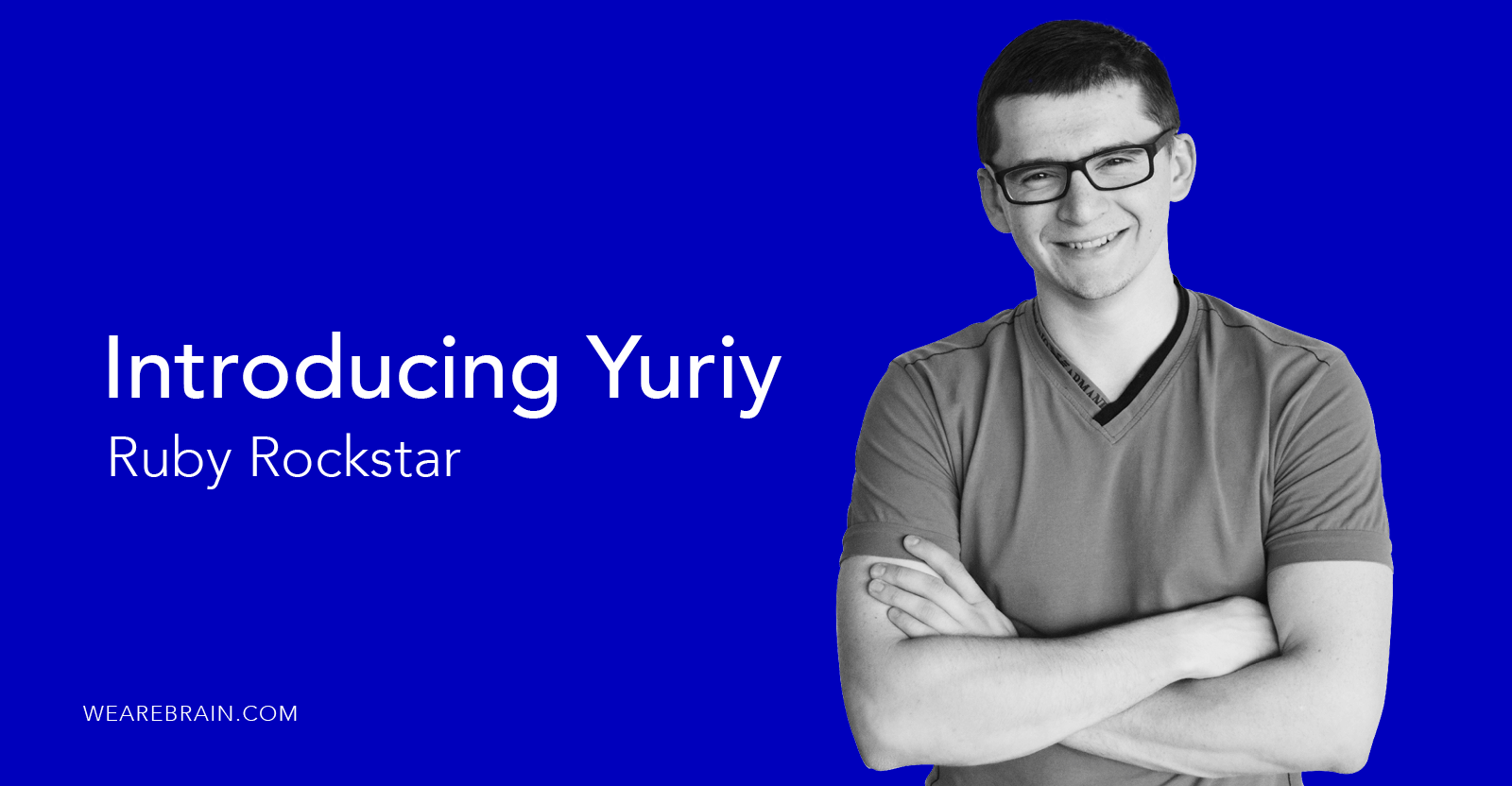 Yuriy initially joined the WeAreBrain team as a Ruby QA Automation Engineer and Ruby on Rails Developer. After being highly impressed with his work we asked if he'd be interested in upping the ante and taking on a QA engineer position, to which he replied "Hell yeah!". Yuriy's raw enthusiasm, both individually and professionally, comes from the fact that he is still studying at university. While most university attendants usually spend off time off socialising, playing sport or relying on student discounts, Yuriy works full time at WeAreBrain to get a head start in the professional game.
Yuriy previously worked at Softheme as a Ruby QA Automation Engineer, and after already jumping several rungs up the professional ladder at WeAreBrain, Yuriy still has his sights on climbing further. "In the future I would like to test myself further in development" he says. Yuriy's youthful tenacity drives his impressive work output and stirs up an energetic atmosphere amongst the ranks in the office.
And it's a give and take relationship Yuriy has with his coworkers. "I like that WeAreBrain has incredibly smart and able individuals who work there. It's a community. And because of this I feel that I can grow in this supportive environment" says Yuriy. At WeAreBrain we are passionate about providing a working environment which serves as an incubator for growth and development of all our team members. Our team works very closely with one another and this forms lasting relationships, both professionally and personally. Everyone has each other's back, and we all do whatever it takes to get the job done. We teach each other skills and help improve our offerings with each execution. This is why we try to bring in people with different skill sets and different amounts of experience in order to create a collaborative space where we can innovate together as a team.
In between balancing a full-time job and his university studies, Yuriy still finds time to improve his skills by reading up on the latest tech trends and news. "I like to read IT and computer science blogs like Habrahabr and Medium because these resources are very useful for professional education. I also enjoy N+1 because this blog informs me about news in the science world" says Yuriy.
When Yuriy is not cruising along the Ruby on Rails or QA engineering like a champion, he finds time to remove himself from the hustle and bustle of city life in order to explore nature. "I absolutely love nature. I sometimes have to check in to the Green Zone every so often to relax my mind" he says. And avid animal lover, especially cats (meow), Yuriy also spends his free time drinking tea, reading classical literature, running, boxing, and pumping iron at the gym.
We're still trying to figure if there is anything that Yuriy can't do.
Mario Grunitz