Meet Vyacheslav, super cool front-end master with a need for speed
Contributor
Elvire Jaspers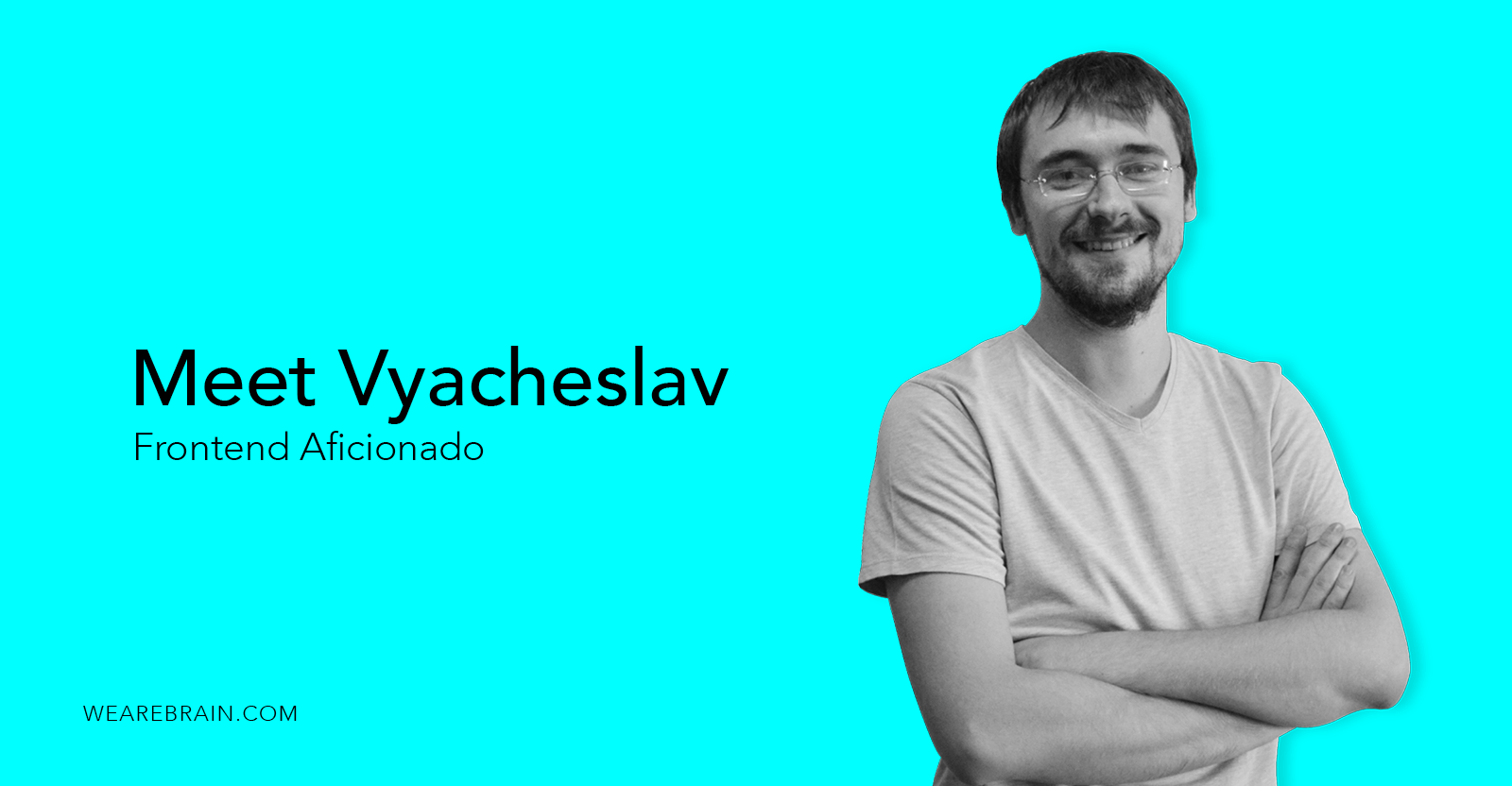 Vyacheslav is a front-end wonder at WeAreBrain, using his skills to create elegant workable solutions born from the designs created by our creative team. "There really are two things I enjoy about working in this field the most, first, the fact that there are always new trending features to work with and second taking a creative idea and watching how it becomes both usable and user-friendly
"I'm a car man" says Vyacheslav "I love to collect car models and I follow everything car related. My favourite type of sport is Formula 1 racing." So it just makes sense that if he could be anyone for a day he would be an F1 driver. " I would love to race at one of my favourite F1 tracks — it would be such a rush" he says
On the top of his bucket list is to attend and possibly race in the Ferrari Historic Challenge. The Shell Historic Challenge is a race competition for Ferraris , Maseratis and Alfa Romeo 's built before 1982. The first event was held in 1996 and is hosted across circuits in Europe and the US. Owners and drivers come from all over the globe and race their cars. It sounds pretty epic if you ask us.
Vyacheslav speaks fondly of his favourite memories "The top highlight of my entire life was becoming a father, I never imagined I could love anyone so much, having a child is a great gift." Coming in as another top highlight is the day he got married "I'm a lucky man, a truly wonderful woman chose me to be her husband."
He counts his move to Kiev as one of the best decisions he's ever made, if for no other reason than being part of the WeAreBrain team "We're doing interesting work, things that challenge me and I really enjoy what we do here."
When asked if he could have any special ability real or imagined he says he'd love to be able to control time. "I think it would be the best skill to have because if you control time, you really control the world" says Vyacheslav. I guess when you put it that way it does seem to be the ability to have 😉
"I have a number of things on my bucket list but the thing that tops all the items is the strength and fortitude to be able to handle all of the very crazy things life throws at you" he says. A very admirable thing to hope for.
Elvire Jaspers