Introducing Sergey, a real Front-end dynamo and ardent traveller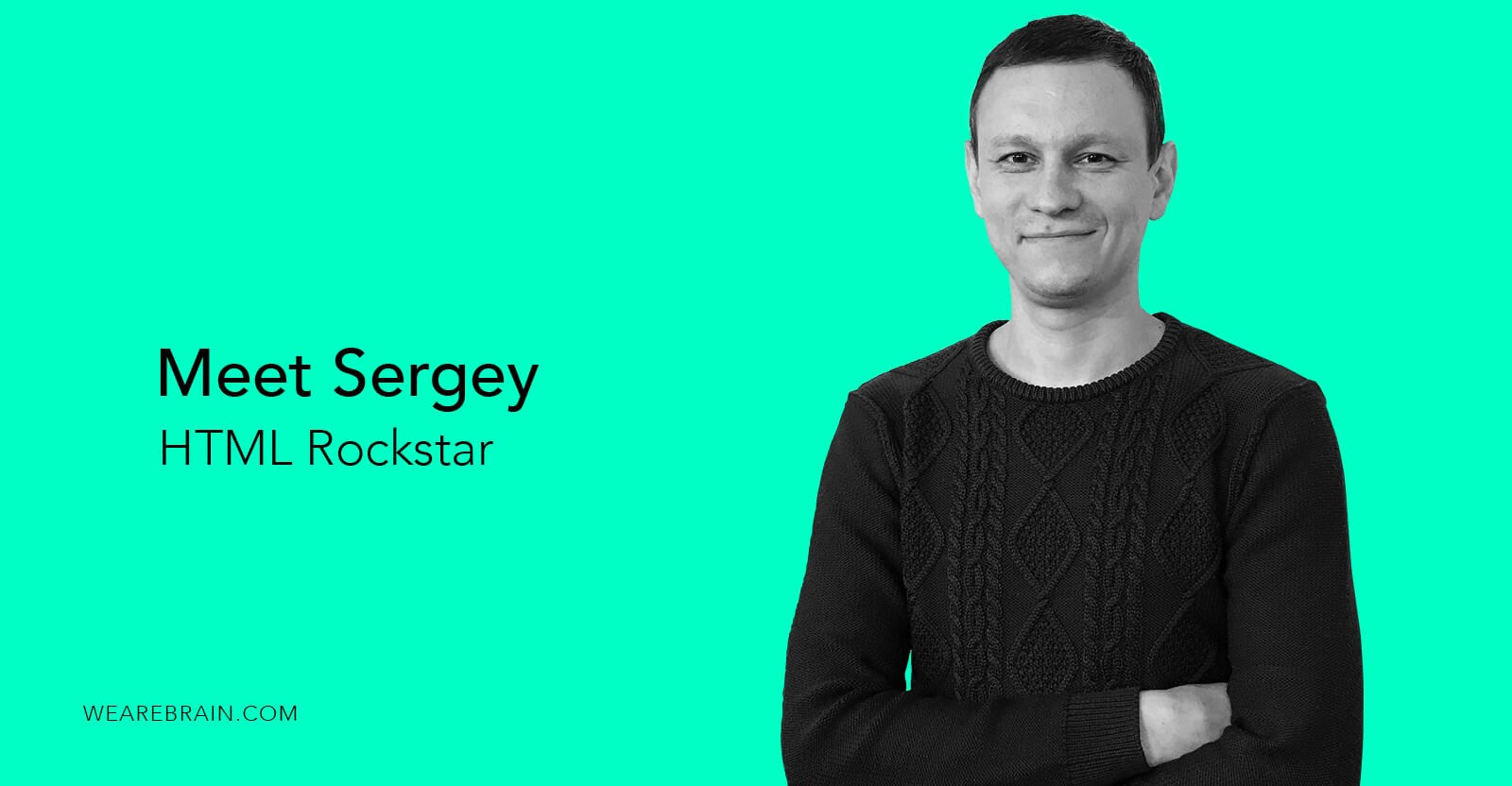 Sergey is an essential cog in our Brain machine, and without his extensive web development knowledge we'd be completely lost without him. Sergey is somewhat of a unicorn or Bigfoot of the tech world, he is a Full-Stack web developer of the highest calibre and his kind are very hard to come by. Sergey is a front end and back end developer and works with databases, CMS frameworks, config/packages management and much more — he's like 5 or 6 people rolled up into one Brainiac!
His degree in IT technology has propelled him to try his hand at all things IT-related, resulting in his extensive experience in each of his many work channels — lucky us!
When not in the office, Sergey is a big sports fan! His favourite sport is soccer and his favourite team is Liverpool FC. "One of my favourite past times is to watch them play. In fact one of the items on my bucket list is to go watch them play at their home stadium in the Uk. I can only imagine how amazing the vibe would be."
If Sergey could have one superpower it would be the ability to fly. "I would like to have the ability to fly on my own and not be afraid of heights" he says. We are sure that a simple ingrained fear of heights won't stop Sergey from trying to fulfill his dream, and knowing him he is probably secretly working on a code to cure him of his vertigo!
Sergey says the event or rather time frame in history he would like to see most is Earth before the beginning of civilization, at the time of dinosaurs and during the fall of huge meteorite that was said to change the planet inexplicably.
Sergey is part of our amazing Drupal team and he has been working on a project we're very excited about RITA.global. Due to his expertise across so many disciplines Sergey documented some of the work he did throughout this project you can read more about it here.
Paula Ferrai