Meet Tanya, WeAreBrain team lead visionary
Contributor
Elvire Jaspers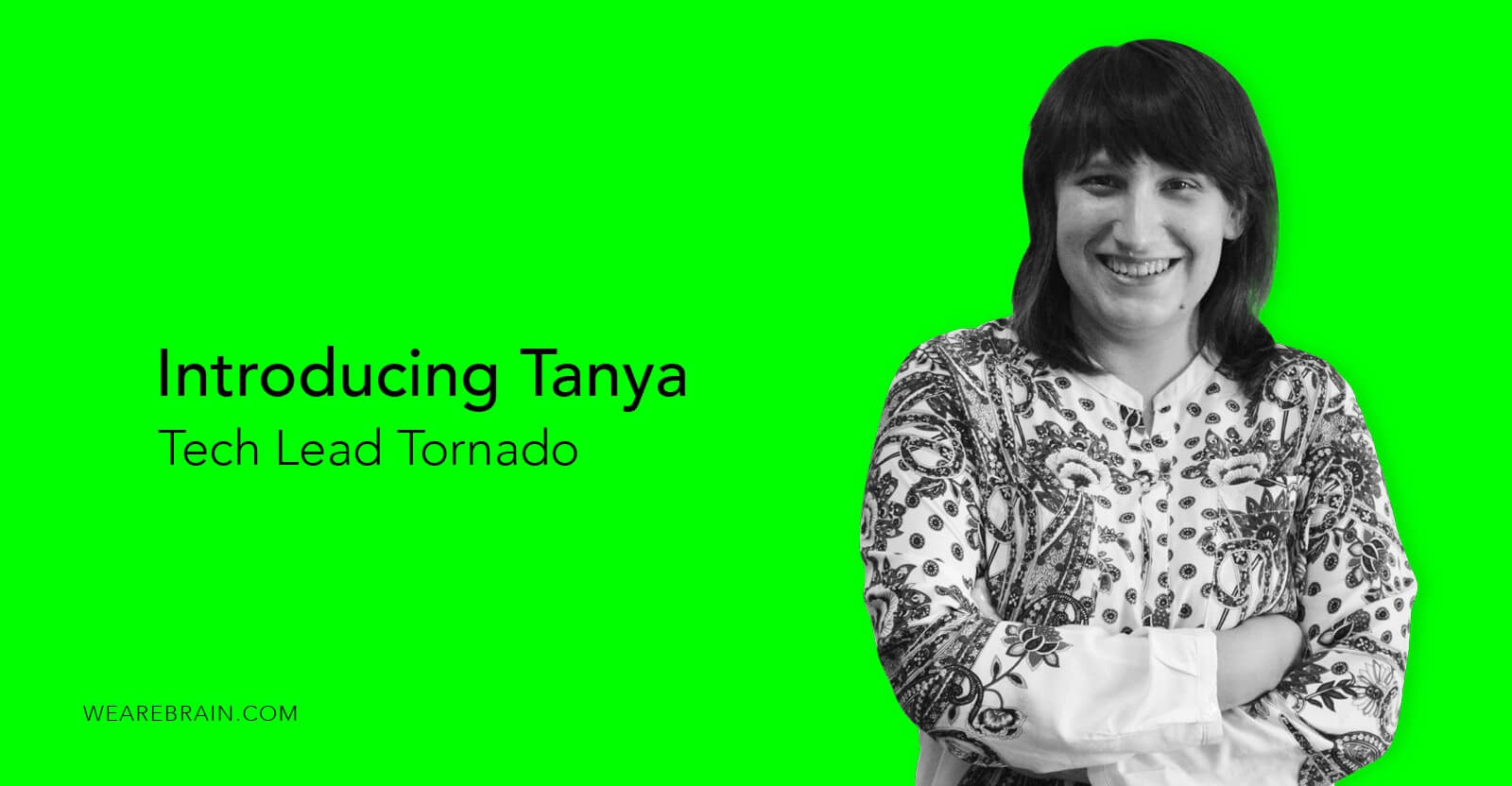 Tanya is another of our excellent team leads, with a masters degree in information technology, subsequently working as a web developer, manager and now tech lead at WeAreBrain. Tanya has the unique ability to take a complex theoretical problem and work with her team to find practical solutions, using her past experience and very current understanding of technology trends to build some truly marvellous products for our clients.
In a nutshell Tanya really is the glue that holds her team's operation together from creating development plans, to organising her team's tasks, meetings and solving the odd communication problem. Add to that configuring the whole project across various platforms and ensuring the final delivery of a usable and refined product, this woman has her hands full and she manages to do it all seamlessly.
In a working environment Tanya values teamwork and working with people above all else. She has found being open and clear in her communication has made her a better leader and this is a principle she tries to instill in her team on a daily basis. Tanya continues to challenge herself professionally and is hoping to receive her scrum master certificate in the near future.
"I like getting things done quickly, efficiency is incredibly important to me. The one thing I wish I had more of, is a little patience when things take longer than expected and the perseverance to see these things through when they take more time. I work on this all the time and I feel I get better at it on a daily basis" says Tanya.
If she could change professions for just one day she would be a chef in a restaurant. 'I like the creativity that comes with making good food and I think the energy in a busy restaurant is probably similar to when we have a great project cooking at WeAreBrain' 🙂
Tanya is also a lover of travel and recalls that one of the top highlights in her life was when she travelled abroad for the first time. "My goal is to collect as many stamps in my passport as possible during my lifetime." She also has a flare for beadwork and uses that time to unwind and express her intrinsic creativity.
Another major highlight for Tanya was her first day in the working world after finishing with her studies. "I met some of the most wonderful people, who I am still great friends with today"she says. In terms of a third highlight Tanya explains that she firmly believes that one is still on its way and is just around the corner — beyond that she's kept us guessing 🙂
Elvire Jaspers