Meet Jane, our master coordinator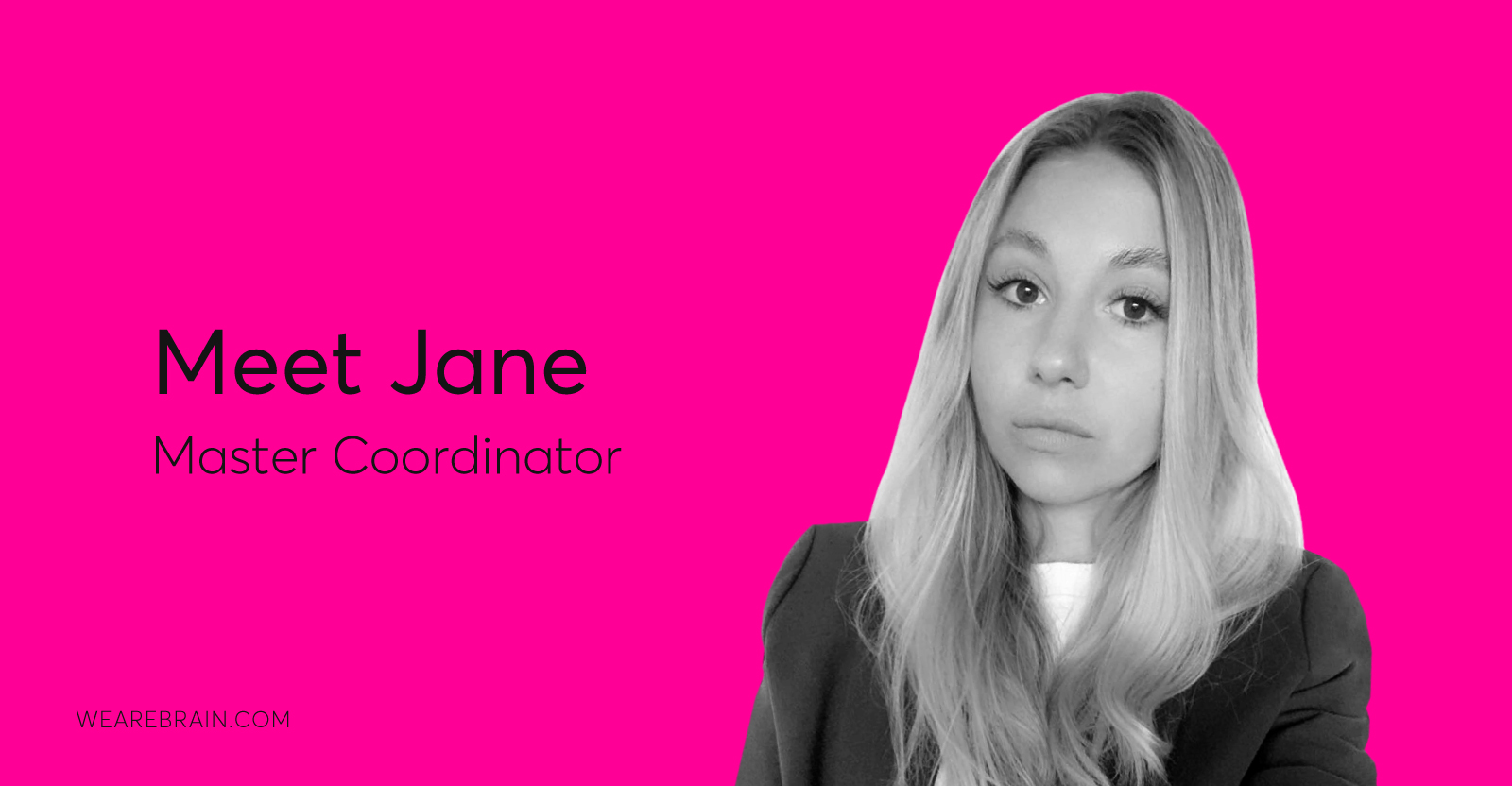 We are pleased to introduce you to another of our amazing team members that make up our Brainiac family. Jane is one of our very talented project coordinators, playing the middle role between our clients and our teams to ensure every output detail is delivered beyond expectations.
When Jane isn't managing client expectations and making sure they get exactly what they need, she also plays the role of Scrum Master in one of our teams. 
Her Masters Degree in Journalism has helped her develop not only her academic abilities but also the valuable skills required to be a great project coordinator, such as organisation, sociability, and curiosity.
"I really enjoy communicating with people and helping them progress in their work. I am fascinated by observing the entire development process of the various innovative and helpful products we create for our clients. We serve different fields and industries which helps us improve our knowledge and ensures we never get bored".
When she's not being a kickass Brainiac, Jane enjoys spending time in the kitchen — well, kind of. According to her, she has a rather interesting relationship with cooking. "I almost never mention cooking among my hobbies as I don't have too much time for it. But when I do, I really enjoy the process! Especially when it comes to Asian food. It helps me to relax".
She really enjoys travelling when the opportunity strikes and has had the pleasure of experiencing some incredible things. "My top travel highlights so far are: swimming in the ocean in San Diego, skiing in the Alps, and watching 'Romeo and Juliet at the Teatro Alla Scala in Milan".
As for Jane's immediate plans for her personal future, she has set her sights on learning how to surf and learning a new language — hopefully not at the same time. 
We are delighted to have Jane as a core member of our Brainiac family. We are so impressed with her approach to her work and the incredible way she is able to bring the best out of each person she comes into contact with.
Here's to you, Jane.
David Roman