8 ways to make the most out of your blog content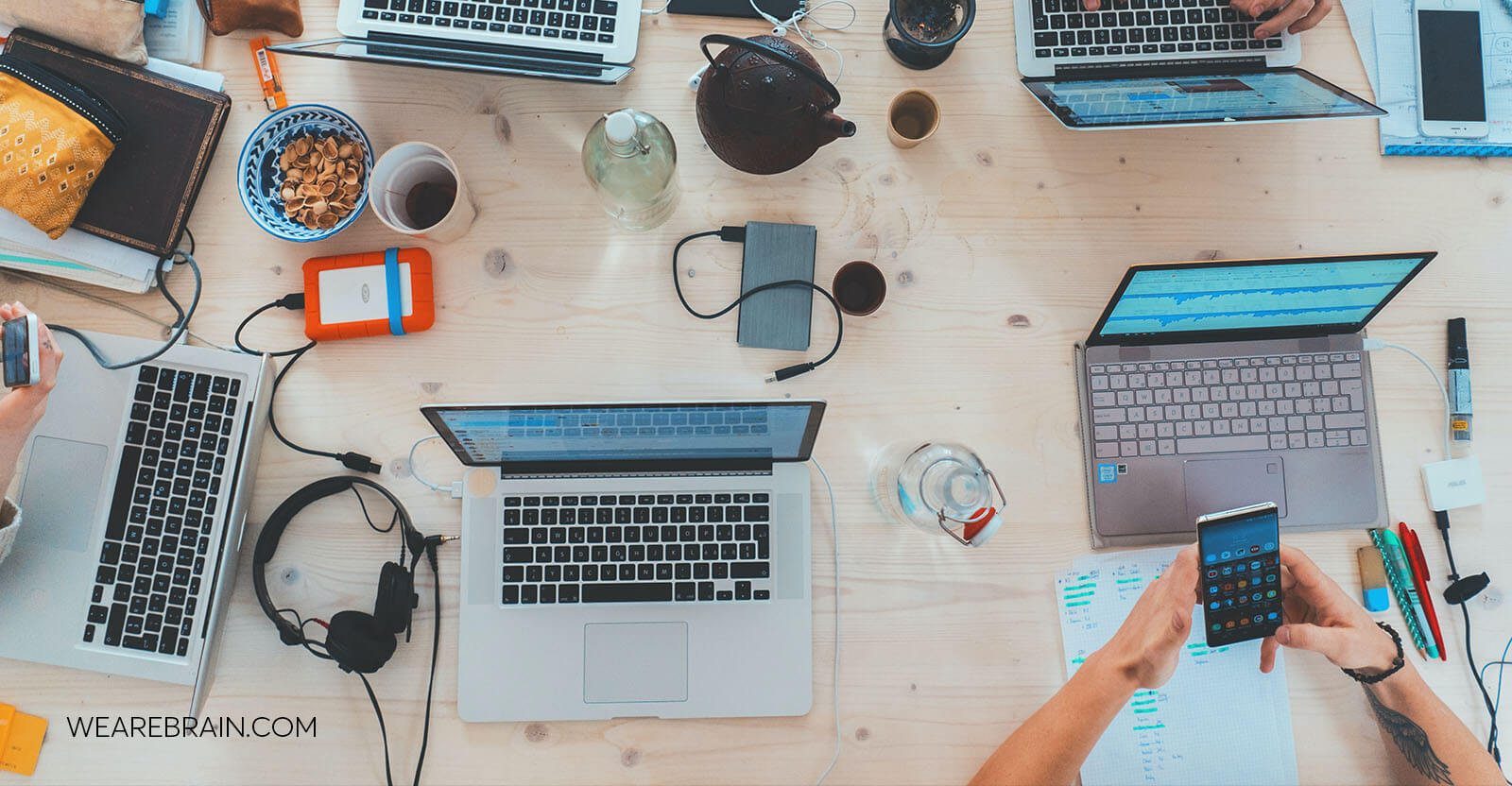 Consistently publishing original and quality blog content each week is not an easy task. If your goal is to position yourself as a thought leader or simply drive traffic/SEO, the effort is the same — it takes time to research and develop engaging blog articles that add value to your audience.
If you can't generate consistent blog content each week, you can repurpose your existing content in a variety of ways to increase your online presence across multiple channels. Content repurposing is a common practice many successful brands use to ensure an original piece of content can be broken down and spread further to reach wider audiences.
Here is our list of 8 simple yet effective ways you can make the most out of your blog content that will help grow your brand and reach.
1. eBook
While the idea of writing an ebook sounds counterintuitive when talking about the time constraints of regular content releases, it actually is quite straightforward. If you have a fair amount of blog articles in your collection then simply repurpose the content to create an ebook. It will house all of your blog articles in one place to create a cohesive collection of your content. It is a great way to monetise your content too as you can sell your ebook.
We released our very own ebook Working Machines: An Executive's Guide to AI and Intelligent Automation which contains some repurposed blog content we have published on our website. Of course, content repurposing to create an ebook isn't simply placing all relevant blog articles one after the other. It is still a book after all, which requires a lot of writing, rewriting, editing, positioning and summarising, to name a few.
2. Short videos
A great way to make your blog content go further is to create short videos about the most important elements of your piece. Instagram's Reels and TikTok have made short videos a trend on social media and brands are using these channels to repurpose content. Blog articles that are listed or a series of tips serve as a great formula for short, sharp videos. Be sure to make the videos engaging and that show only the most important information. A combination of text on screen and visuals is a good way to go as most videos in a newsfeed do not have the sound turned on.
We developed a video interview series of our senior team and repurposed the content into short-form video pieces which we posted on our various channels. These bite-sized videos gave audiences a feel for the content and enticed them to go watch the long-form interviews.
3. Infographics
Repurposing your written blog content into infographics serves as a visual representation of your blog. Infographics are more engaging on a news feed than blog text, so people are more inclined to engage with infographic content. They are also a great way to increase your social shares as more people tend to share infographics than text.
We often use infographics on our social channels to promote our blog articles, to great success. Make sure your infographics are attractive, engaging, and informative while being light on content (keep it to essential points). Infographics are a way to entice your audience to click through to read the full article, ultimately attracting them to your website.
4. LinkedIn posts
With almost 830 million active monthly users, LinkedIn is a powerful platform to reach more people. Repurposing blog content on LinkedIn as either an article on Pulse or as a regular post is a very popular practice, especially if your content has anything to do with business. Text-based posts on LinkedIn are very popular and their offer brands a great opportunity to repurpose their existing content into smaller-sized pieces.
It is important to reduce your text and repurpose it into either a short, sharp statement or a question to start a conversation among your connections. The best approach is this: identify a problem and provide a solution. Leave out the fluff but provide a link to your full blog post for those who want to read more.
5. Newsletters
Another great way to give your blog content more legs is to repurpose it into weekly/monthly newsletters. Emailing your audience directly ensures your blog content is seen by people who might not have visited your blog page.
If you don't have much news to send to your email contacts you can repurpose your blog articles into a newsletter. Or you could send out a newsletter promoting multiple blog articles and repurpose each blog into a short description that links to the full article.
6. Quora
The popular Q&A website allows you to post your blog on the platform to reach a wider audience. But you can also repurpose your blog content as a thought-starter to drive engagement, a question to elicit audience responses or an answer to an existing question. All of these are great ways to engage with a new audience, drive your brand personality, and spread your existing content in new ways.
Our senior team members have used blog content to engage with people on Quora by providing relevant answers on topics they're interested in.
7. Educational course
If your blog content is informative and dives deep into a particular topic then it is a good idea to repurpose it into an online course. Similar to creating an ebook, you can restructure your existing content and repurpose it into a course format that educates your audience in an academic space.
We are in the process of creating our very own AI and Intelligent Automation course designed to help the C-suite and management to better understand and leverage the latest technologies to improve business. Much of the content is repurposed from our ebook.
8. Update and republish
Perhaps the most straightforward way to repurpose your blog content is to republish past articles but with recent updates. This works best for best/top 'x' lists or highly current topics which will develop along with changes over time. It makes a blog article come to life in the sense that it grows according to new information, making it continuously relevant.
We update and republish a lot of our list articles to keep track of the fast-paced technology industry. If we release an article about the top UX/UI trends one year, it will invariably need to be updated the next year due to technological advancements.
Work smart, not hard
Content repurposing is a simple yet effective tool that allows you to increase the reach of your content across multiple channels and media. It transforms one content piece into many to be used in various interesting ways that in itself generate its own content.
Content repurposing allows you to work smart, not hard.
Paula Ferrai