WeAreBrain develops an in-store smart tablet experience for Brico
Contributor
Elvire Jaspers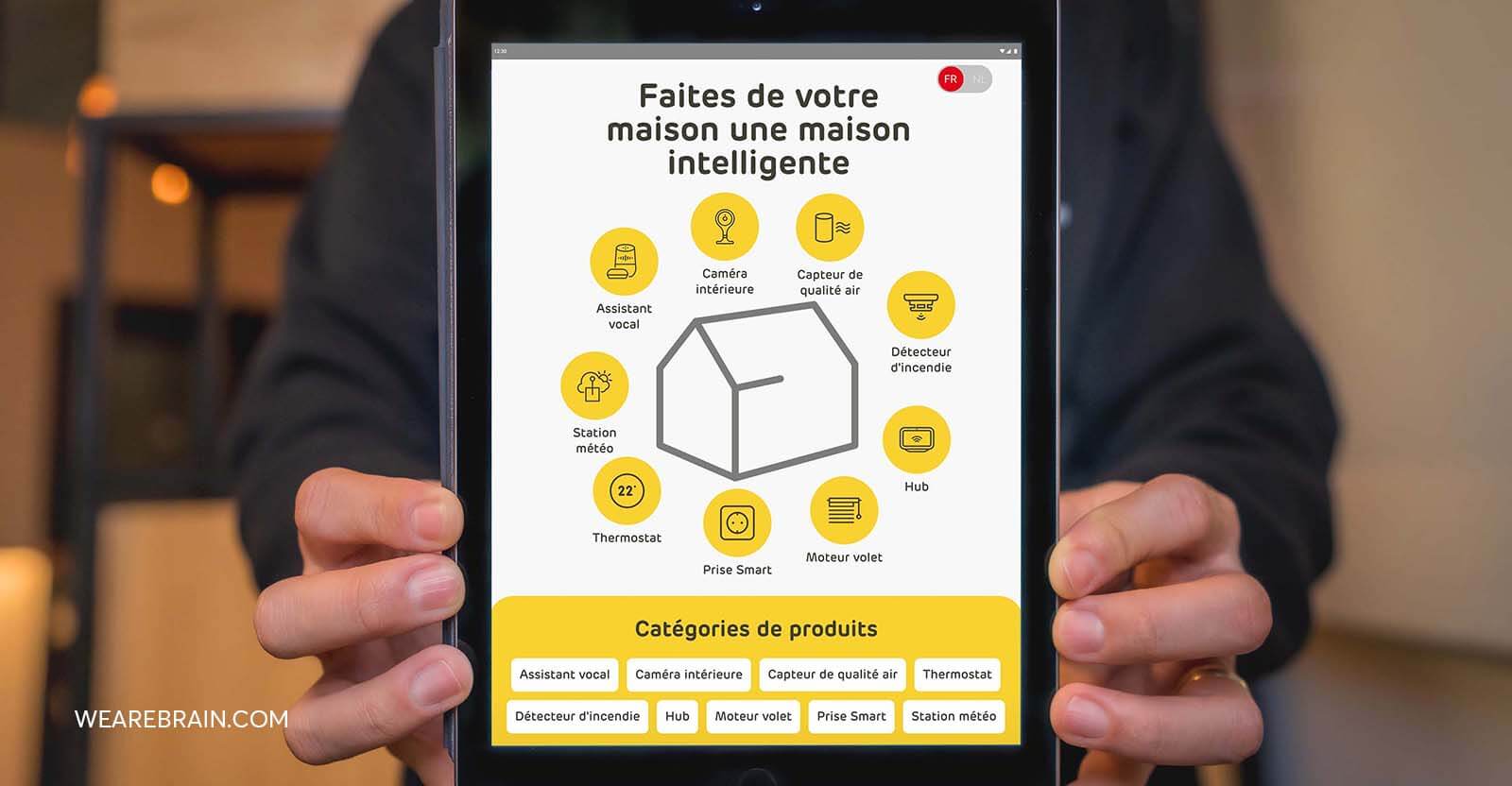 See the full case study for this project, here.
The WeAreBrain team has developed the Brico smart tablet app, meant to be implemented across different stores in Belgium to help users interact with smart products.
After discovering that their customers were reluctant to purchase smart products due to a lack of understanding, Brico — DIY market leader in Belgium — wanted to find a clever way to present their product catalogue that entices and educates.
What was the challenge?
Brico required an innovative solution to showcase their wide array of smart in-store appliances that would entice their customers to test and purchase products.
They wanted a digital application that would be able to demonstrate their entire catalogue of smart products all from one place. The idea was to create an in-store smart table or digital hub with a tablet display allowing customers to search and find more information about specific products and categories. They also wanted customers to be able to test the products out virtually.
The smart tablet app
Between May and June 2021, the WeAreBrain product and development team created the Brico smart tablet app that invites Brico and Brico Plan-it customers to engage with smart products on a display and encourages them to explore and discover these devices in more detail.
The app allows users to:
Discover more details about products via informative videos and images
Find more information about each product category
Test out the products in real-time
Make online purchases via a direct check-out process
About the client
Our client, Brico — a Belgian-based hardware chain store specialising in DIY and gardening products — wanted to boost their in-store sales in a unique way. Brico forms part of the Maxeda DIY Group, which also includes Praxis with whom we continue to work extensively.
About our work
Learn more about how we help our clients: Our Work.
Elvire Jaspers