WeAreBrain's TA Engineer, Artem, puts his endurance to the test with cross country bicycle racing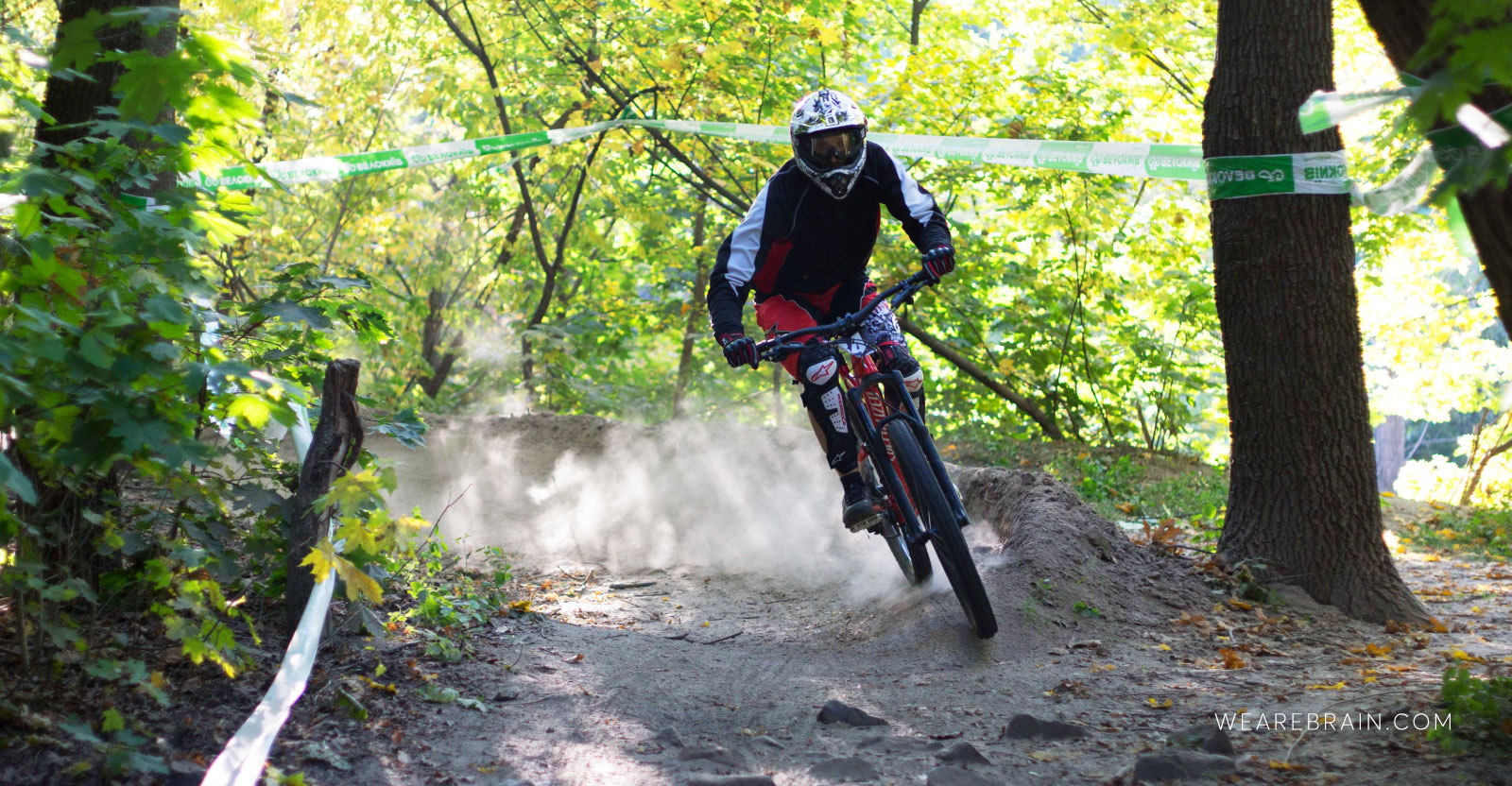 We're back with another edition of our Brainiacs Passions series where we peek behind the curtain of our team to discover a little bit more about what they get up to in their free time. We heard murmurs in the office that Artem, our Test Automation Engineer, has a passion for riding his bicycle, but not just any kind of riding — cross country enduro racing! We simply had to find out more, so we dragged Artem away from his work for a much-needed break (he's a hard worker!) and asked him to tell us more about his passion. Here's what he had to say:
When did you get started with endurance bicycle racing?
I first started riding bicycles as a passion after finishing my studies at university. This was a slightly risky pastime because bikes were not allowed at my university apartments. I started attending local bike events and group rides and this is where I really developed my love for riding. From these events, I made a new group of really good friends and went on to meet my beautiful wife. We met on a night ride which happens every Sunday evening, people ride 30–40km around Kiev and then meet up afterwards for a barbecue and to watch the sunset.
After a few months of riding, I began planning my first trip to the Carpathian mountains. It was an incredible experience, so much so that it has become a tradition that every year I explore a new part of the mountains. During the first trip, I slept in a tent, which was a great experience. However, after consecutive full-day rides, you want to sleep in more comfort than a tent provides, so now I book into nature cabins along the trail route. During my most recent trip, I took part in a downhill Gravity race competition.
What is it about riding that you like the most?
When you're on the trail you live life in the present — you are there in the moment and the past and future don't enter your mind. You almost become a part of your bike, or your bike becomes part of you — you are one entity exploring nature and it is an incredible feeling. It can be kind of an extreme mental and physical meditation, where you must mobilise your mind to control your emotions and body.
Have you entered any competitions?
Yes, I take part in competitions regularly, but I am not competitive during the races so I don't feel I have to get a good finish time in order to be happy. For me, it is more of a social experience and I find that very enjoyable. I sometimes enter racing events where you can determine your level among other racers in order to understand how to improve your skills, however, this is not the main reason I enjoy riding.
What kind of bicycle do you have?
I have a trail bike with double suspension 150/150mm. It is really great and has served me well over the years. I would like to buy a road bike for commuting to and from work, this way I would be riding nearly every day of my life which would make me even happier.
What is the most important thing about training for a race?
For me, the most important thing about training to consider is if it feels comfortable and gives you enjoyment. This is a passion, and so I never want to turn it into something competitive which will detract from my enjoyment. For people starting out, I suggest trying new elements step-by-step, and to incorporate into your training what works for you. Don't push yourself too hard because you risk injuries or stop enjoying it that much.
Thanks for taking the time to talk to us about your passion for riding, Artem! You clearly enjoy life most when you are on your bike riding trails through nature — and who wouldn't? You are a great example of how you can enjoy something without being competitive and finding joy in the activity, rather than the outcome. We hope you continue enjoying your passion as much as you do and we look forward to hearing about the new places you discover on your bicycle journeys!
Paula Ferrai