Demystifying AI Part 3: Getting started with an AI strategy and roadmap
Hot topics 🔥
AI & Data Science
Innovation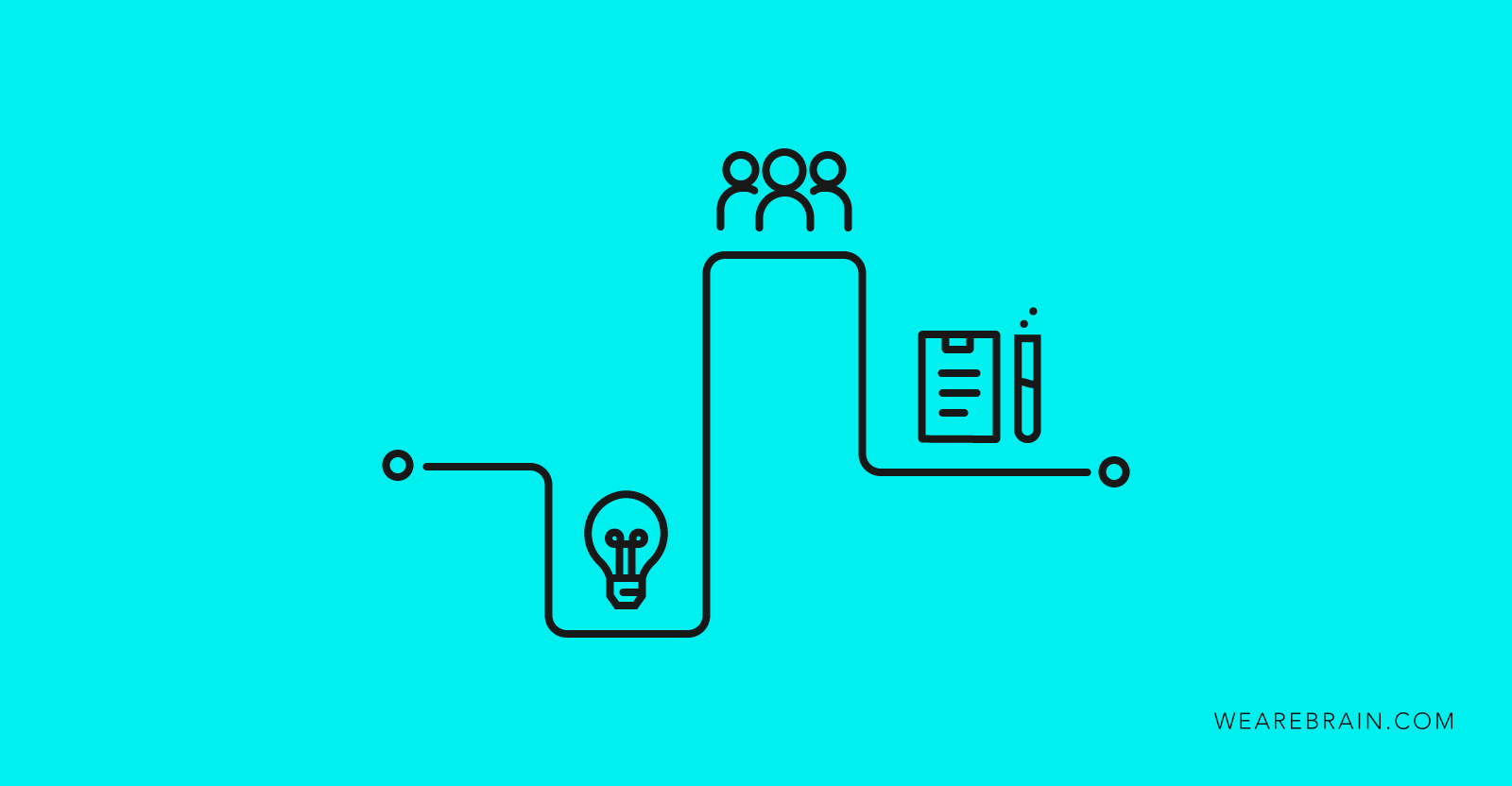 As creators of various Artificial Intelligence (AI) products, WeAreBrain is on the cutting edge of AI development. We are well aware of AI's potential when harnessed correctly, and equally, its proclivity for disaster when managed incorrectly. Today, the vast majority of businesses and organisations around the world are beginning to understand the overwhelmingly positive impact of this technology and are considering implementing it within their business structures. But the success of any AI intervention within a business is how well it is planned, strategised and managed.
We can say first-hand that an AI strategy and roadmap is essential for any business looking to make its mark on a global scale. But having the correct understanding and know-how to implement AI into a business shouldn't be taken lightly. Capgemini Digital Transformation Institute recently released a study analysing the results of over 1000 organizations' approaches to AI within their business. Through their findings, they outlined an AI strategy and roadmap to help businesses find their way through the transitioning landscape of technology in business. Here is what they found:
1. Identify your AI leadership
No team or initiative is able to be an effective agent for change without strong leadership and guidance. So identifying a leader to be the vanguard of all AI initiatives within your organisation is the first and most important step. Ideally, this will take the form of a Chief Experience Officer (CXO) or equivalent who reports directly to the CEO to efficiently drive ideas and projects from the front.
According to Capgemini, organisations with a dedicated head of AI outperform firms with no clear AI leadership (with all AI initiatives running disparately) in several benefit areas. Roughly a third of the 1000 organisations surveyed have a dedicated AI head and the results show: firms with a dedicated AI lead observed a 17% increase in inbound customer leads, with firms with no AI leadership increasing by only 9%.
2. Implement a governance structure for AI initiatives
AI is complex and dense technology. It's still relatively new, and as the technology develops so does our understanding of its capabilities. So it is essential for businesses to create a clear governance framework in order to secure AI's full potential. Capgemini's analysis shows that a centralised governing body of all AI initiatives increases benefits in multiple areas.
Although only roughly 37% of organisations implementing AI have a centralised governing team to oversee these projects, the numbers show that it is crucial for development. Businesses with a centralised AI governance team showed 18% growth in new product sales and 19% reduced customer complaints, among others, while those who didn't have a mature governance framework reportedly showed lower growth in both markers reaching a maximum of only 10 and 12% respectively.
3. Drive employee trust and support
The general stigma concerning AI is the notion that it will take over the office jobs of regular men and women working in an organisation. As businesses look to harness the power of AI, this is a growing concern for parts of the workforce. Capgemini's analysis shows that a whopping 61% of organisations believe that the majority of their employees worry about AI's role in potential job losses. This makes employees working with machines or AI feel anxious and results in resistance to change — a major hurdle in AI implementation.
Good leadership and management should avoid this by engaging in clear and transparent communication with employees and involving them in each step of the process. Management should make concerted efforts to demonstrate how AI will augment employees' work, and how training and other programs will increase their comfort level with the new technology. The change management of people toward AI synergy is a challenging task and one which takes time and patience. Good leadership will identify key areas of growth and resistance in an organisation's work culture, and transition to a more balanced perspective of AI's intervention.
4. Drive your team's enterprise data and skills development
Having AI implementation in your organisation and not being able to harness its full potential due to a lack of employee skills and understanding is a one-way ticket to failure. In order to get the full benefits of AI, organizations must prepare a team of AI specialists to conceptualise AI use cases, code and implement them.
According to Capgemini, nearly two-thirds of organisations (64%) consider the lack of skills to be the biggest challenge to AI implementation. The pool of AI builders is small at this stage and there is simply not enough people who are able to perform these tasks.
Similarly, the availability of data to train and test AI systems is important, as insufficient or irrelevant data jeopardises the accuracy of AI applications, rendering them unreliable and unusable. Therefore having a dedicated data science and analytics team to find the right data to analyse is crucial to harness the full potential of AI. Capgemini's research shows that organisations with the right combination of data and skills derive significantly greater benefits from AI than those who have yet to develop them.
5. Experiment and scale
Organisations that adopt rapid experimentation and deploy AI at scale reap all the benefits. The key is selecting the right use cases to scale. But how? According to Capgemini, organisations can start by experimenting with pilots and launching them on selected use cases in one or more of the following modes:
Incubating the projects in an innovation lab or AI technology centre of excellence
Working with the startup ecosystem
Working with technology partners to leverage their innovation network
Many organisations have begun creating big data platforms and operations with systems that could be leveraged to speed up AI experimentation. Once the use cases have revealed value, they must be scaled up to an organisational level in order to maximise the full potential of AI. Typically, organisations start with microservices which focus on smaller issues, where people use these services as use cases. These, in turn, serve as foundations for bigger services and use cases, and so on.
In closing
AI is full of complex and innovative technologies which we are only now beginning to harness to its full potential. With impressive data growth, increasing computer processing power, and strengthening technology foundations, leading businesses are reaping the rewards of AI's power.
With a strong strategy and roadmap, organisations are able to create long-term and sustainable value from AI. In the next instalment of our Demystifying AI series, we'll be delving deeper into building your AI roadmap. We'll show you how you can use tools like the AI Canvas we mentioned in our Part 1 to help guide you in setting up your roadmap, and ensuring that what you envisioned at the start is what you end up with once you have set up your new AI solution.
Read the previous articles of our series on Artificial Intelligence:
Mario Grunitz