Meet Yevhen Kozlov, our music- and coffee-loving Backend Brainiac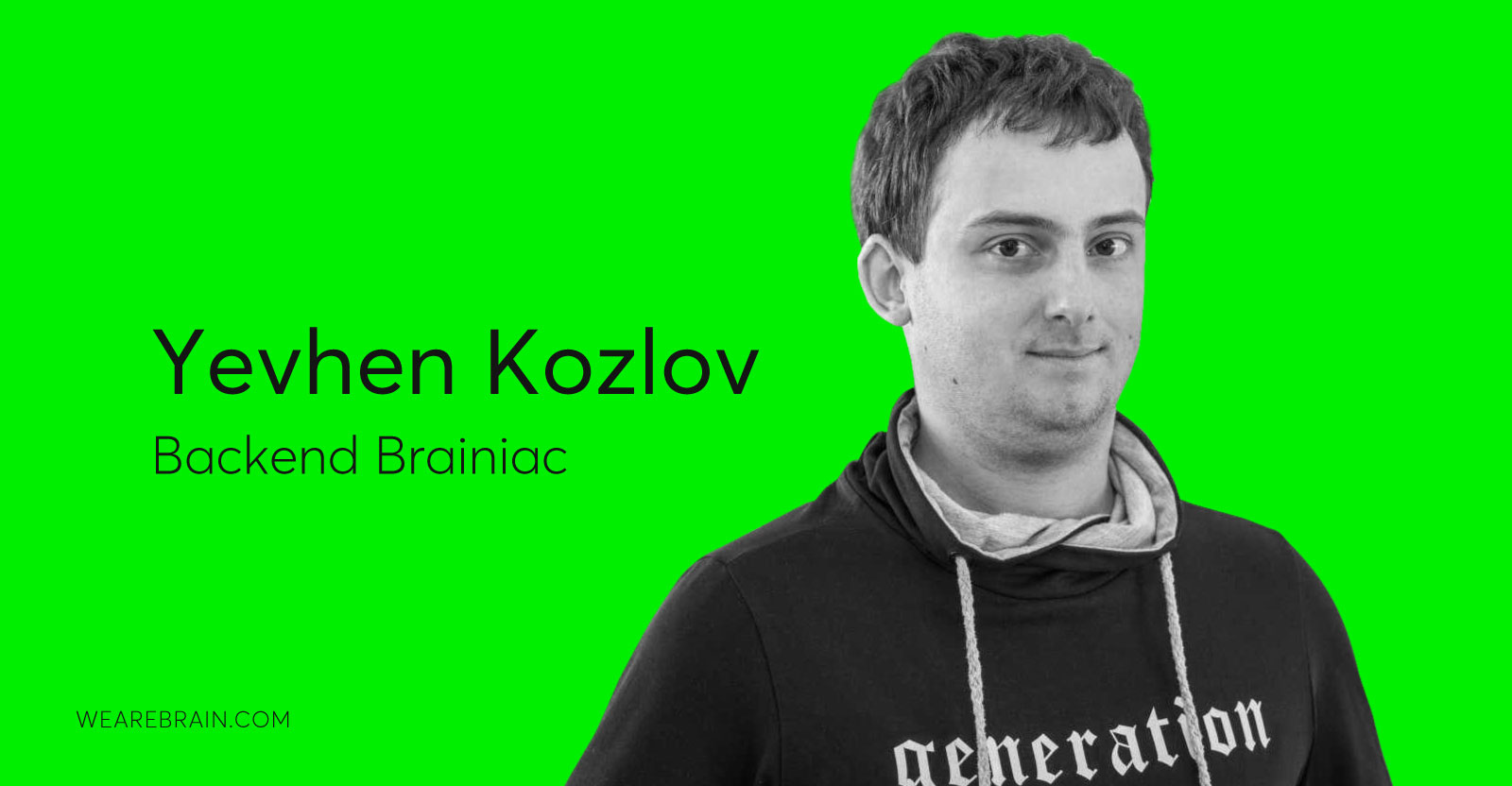 If you enjoy meeting new faces as much as we do then you're going to love what we have in store for you today. We're delighted to introduce you to another awesome member of our Brainiac team, Yevhen Kozlov.
Let's get to know him as well as the back(end) of our hands…
Who is Yevhen?
Yevhen is one of our super talented Java Backend developers who is responsible for delivering fast, scalable, and stable backend services to our clients. A huge part of his development abilities were self-taught, with his most important skills gathered from his previous job working in FinTech. 
"The versatile and complicated nature of FinTech taught me to efficiently manage my tasks, organise development processes thoroughly, deliver stable code, and minimize mistakes" says Yevhen.
Yevhen enjoys the change of pace and flexibility we provide at WeAreBrain. Being given the freedom to experiment with different development approaches, the opportunity to build architecture from scratch, and being free to apply his skills in a collaborative environment are what he likes the most about being a Brainiac.
"I joined WeAreBrain because of its friendly and helpful team that always has your back. The other thing that attracted me is the "bureaucracy-less policy" that creates a friendly atmosphere to work in. We get to work on some amazing projects that test our abilities to solve complex business tasks."
Always determined to upskill (like a true Brainiac), Yevhen devotes a lot of his free time into researching and learning about the latest advancements in the tech industry. "I prefer technical blogs and information portals because they keep me up to date with new trends and inventions that I can apply to my work."
Yevhen starts each morning with a nice cup of coffee while listening to good music. It kicks off his day in a positive manner which he finds helps him get through the early morning grogginess. Mad for music, his earphones are seldom detached from his ears throughout the day.
We'll leave you with inspiring words from our bombastic backend Brainiac:
"Our daily work gives us the opportunity to create something extraordinary, like a great product that could become the greatest solution in its sphere. That's why I love what I do. I truly hope that the solutions we create help make our world a little simpler."
David Roman