WeAreBrain powers sleek new Zoofy Professional mobile app
Contributor
Elvire Jaspers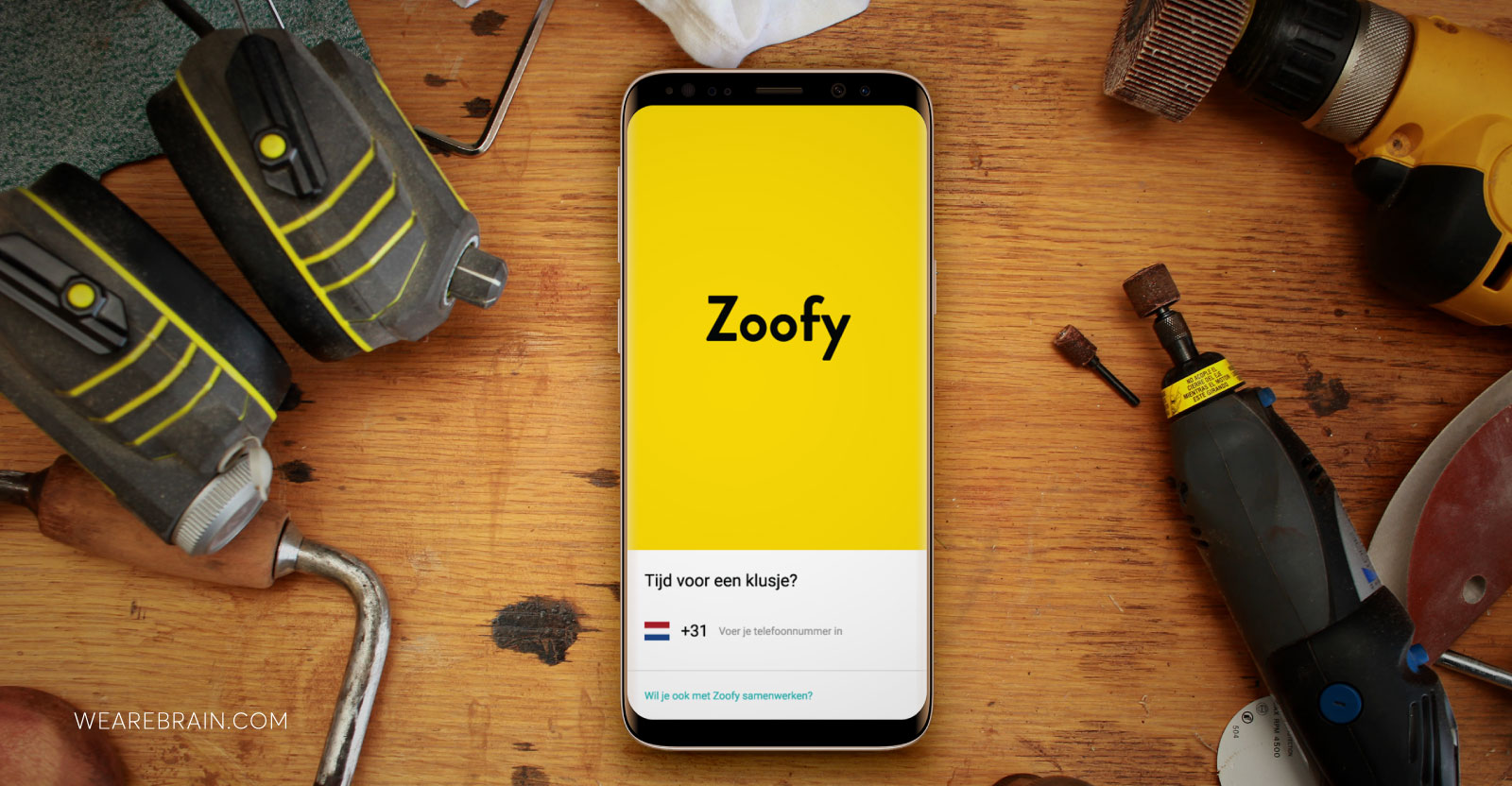 WeAreBrain has created an intelligent and responsive mobile application for Zoofy, a leading Dutch-based scale-up designed to provide services on demand (plumbers, electricians, handymen, etc.) all over the Netherlands.
Zoofy Professional is a mobile app created to help service professionals listed on the exclusive Zoofy network to find jobs in their area according to their expertise. The application is designed to handle all Zoofy professionals' actions and admin in one easy to use mobile app. Powered by iOS Swift and Android Kotlin technology, Zoofy professionals can now receive, view and manage all their accepted jobs easily, create and send invoices, and read customer reviews in real-time all from their mobile device.
How it works
The process is simple: once service professionals join the Zoofy network via the Zoofy Professional mobile app they will be able to receive job postings via push notifications for their profession in their area of operation. Professionals can select and receive jobs posted in real-time, and the app even has sophisticated invoice functionality allowing professionals to create and send invoices on the go.
What's new?
In collaboration with Zoofy, WeAreBrain added sleek new looks and functionality to the Zoofy Professional app. Here's what they did:
New dynamic design with bigger buttons
Ability to register directly as a professional via the app
Users can search available jobs in their area before completing registration
New SMS verification login functionality
Users can view outstanding job applications in their area using map technology
Push notifications now come with sound
Overall improved functionality: accepting jobs is easy and fast
Collaboration
WeAreBrain worked closely with Zoofy to develop the Zoofy Professional mobile app. The result is a smart and effective fit-for-purpose mobile application designed to serve Zoofy Professionals.
Launch date
The Zoofy Professional mobile app launched in March 2020.
Where can I get it?
The Zoofy Professional app is available on the App Store and Play Store.
Elvire Jaspers