WeAreBrain launches exciting new design studio – Solving
Contributor
Martijn Hinfelaar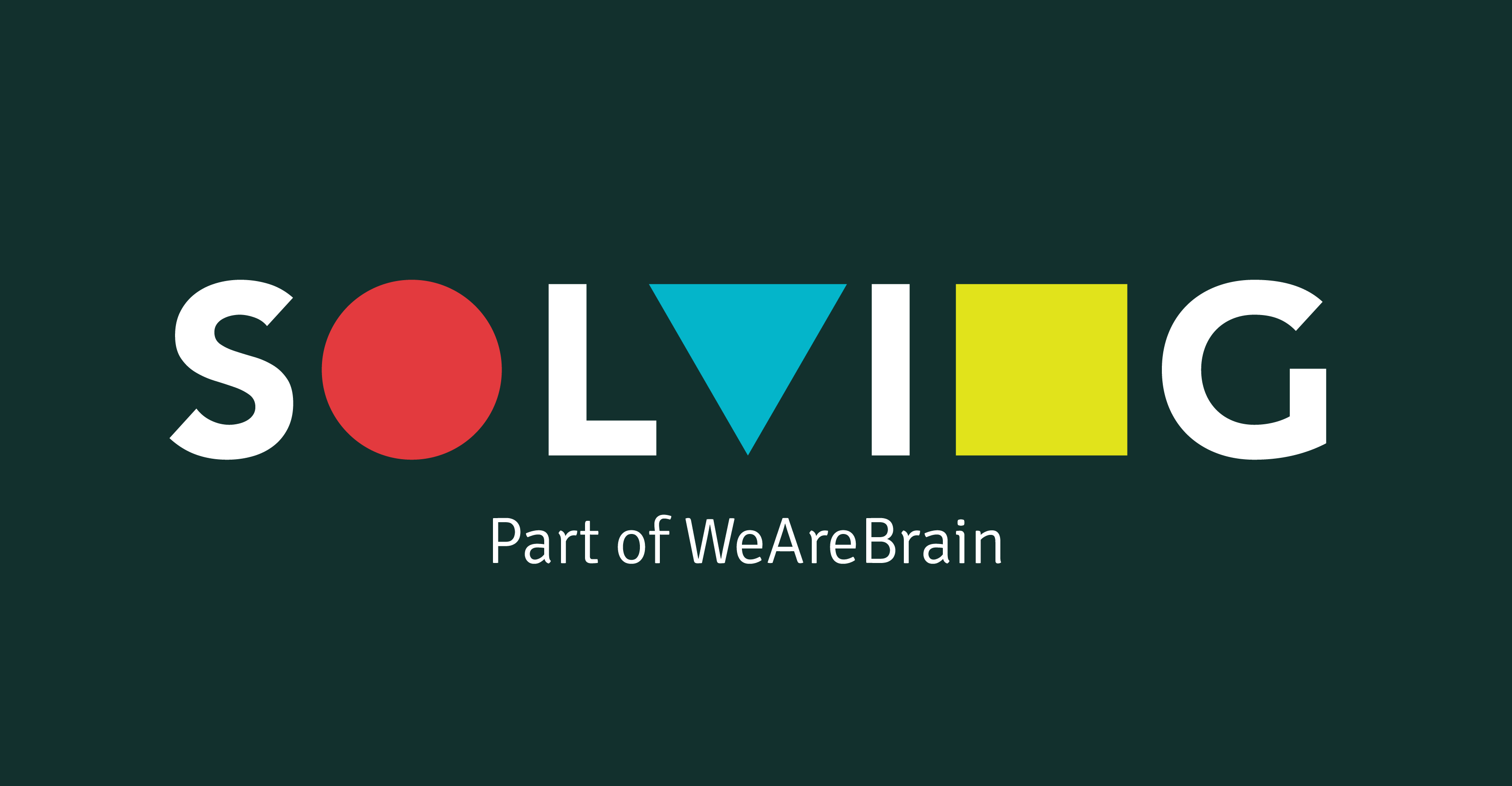 January 2021 is set to start off with a bang for tech agency WeAreBrain and its newest agency label, Solving. Martijn Hinfelaar, formerly the creative lead at Jungle Minds and creative director at The Garage, heads up this new initiative as creative director and agency partner. WeAreBrain's decision to partner with Hinfelaar, a veteran in the creative space, is expected to be a powerful pairing in the digital and design arenas.
Martijn goes on to explain the vision he has for the new agency, "Solving is a brand new strategic design company which is dedicated to creating solutions backed by tech. Much like WeAreBrain, our mission is to strive for a better world and to help our clients to do good business, by design."
Modelled on its parent brand's core values, Solving is stepping into the design industry to not only improve the creative field as a whole but to also try to make the world a better place through thoughtfully crafted design solutions. Martijn states "By combining our design solutions with the smart technology that comes from the great minds at WeAreBrain, we're able to provide clients with true innovation built on solid foundations. That's really powerful."
Hinfelaar and his team promise to bring new thinking and fresh insights into the industry. With more than 20 years of combined experience creating digital products for multinationals and startups alike, this new venture and the team behind it promise to be an agency worth watching.
Solving takes a customer-first approach which translates into experiences and products that are tailored to the needs of a business's target audience and solving the problems they face. Allergic to novelty and gimmicks, Solving uses their creativity and design power to address consumer and business needs with relevant, tangible and lasting solutions. The output you can expect from this exciting new venture will include innovations in website, app and digital platform design.
This new design studio will work on everything from design strategy to product design, brand identity, and experience design. Add to that, Solving will incorporate UX research along with DesignOps services and design sprints and workshops to ensure that any solutions they create are well-considered and backed by a solid strategy.
WeAreBrain CEO and Co-founder Elvire Jaspers explains the intention of the agency:
When you are focused whole-heartedly on solving problems you can start to actually create possibilities. Just approaching a problem with innovation in mind means we can create value for customers and add joy to their life." – Elvire Jaspers, CEO of WeAreBrain
About WeAreBrain
Founded in 2014, WeAreBrain is an award-winning technology partner to international organisations and innovative scale-ups. Their team consists of 70+ creators and entrepreneurs based in Amsterdam, Lausanne, Kyiv, Kramatorsk and Cape Town. Their collective experience and expertise lie in FMCG, Healthcare, Retail, FinTech and Media Entertainment.
Martijn Hinfelaar