Meet Vlad, our new eCommerce chef cooking up a storm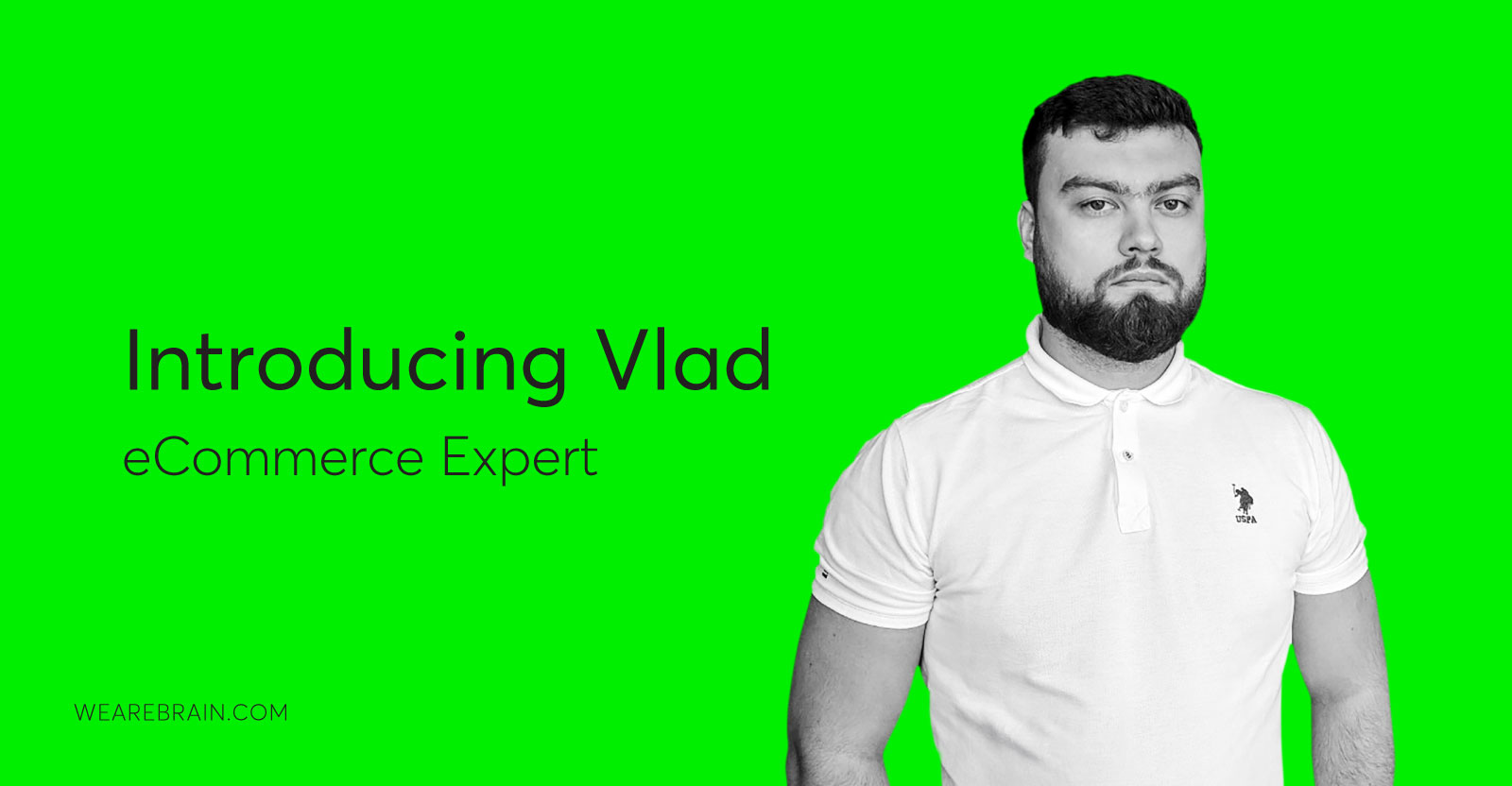 It's once again that time when we break out our happy hats and light up our special occasion sparklers: today we introduce yet another addition to our Brainiac family! We are happy to welcome Vlad to the wonderfully creative and colourful world of WeAreBrain.
Vlad has joined us to work on building our eCommerce dev at WeAreBrain, and we are excited to see how he makes his mark. Vlad graduated from N.E. Zhukovsky Khai National Airspace University which is super impressive. But don't expect to get too much excitement out of Vlad. He's a serious guy and takes his work even more seriously.
Vlad is the strong silent type and you can expect pure dedication and focus to his work. This is precisely the type of mindset you want in the person tasked with building an eCommerce solution. No frills, no fuss — just get the job done.
Although Vlad enjoys nothing more than coming up with the best and latest eCommerce solutions, there are a few other things that excite him too. He rather enjoys cooking and by his own, very modest admission, he is rather good at it. "I really love to cook. I enjoy trying out new recipes and ingredients to make delicious food. I think I am a pretty good cook" he says.
So what else keeps Vlad busy outside of the office? "I like to read, but there are too many books that I love, to list here." He's a bookworm that likes to get lost in both fiction and non-fiction works of literary art.
Vlad is a man with a lot of hobbies. "I enjoy being outdoors, driving, fishing, etc". He's also a bit of a football and martial arts junkie. Whether it's watching it or participating, those two sports really top the list for him.
When we asked him about his happy place he said: "I prefer to spend my time near the water, outside of the city, with my family and friends". Ah Vlad, sounds like you are a real family man!
Welcome to the team, Vlad! We are happy to have you join our family of digital and tech renegades and we can't wait to see what you have in mind for building our eCommerce unit.
Paula Ferrai