Meet Sico, the intern behind WeAreBrain's UX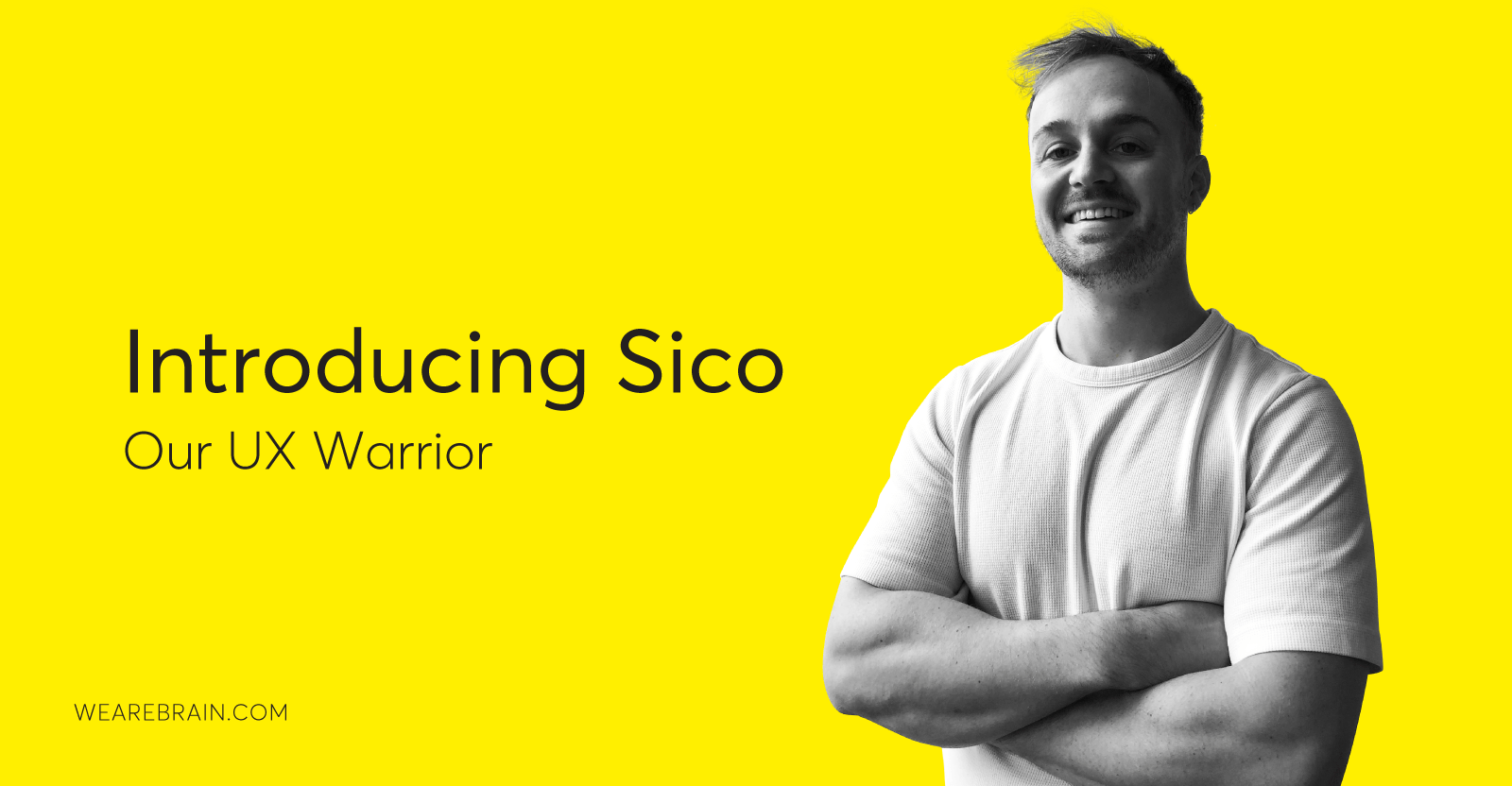 In our constant aim to discover fresh new talent and expose them to the wonderful world of tech, we have recently acquired a new face in the office — meet Sico, our new User Experience/User Interface design intern.
Sico is a student at the University of Applied Sciences in Rotterdam, studying communication design. Before enrolling in his current course, Sico graduated from Media College in Amsterdam as a graphic designer. Sico is a born creative designer and sees the world through the power of imagery. "I really like to participate in the creative process from research to brainstorming, which all comes together in one story that will be told by using design as a tool. It gives me joy to design a product that is useful and aesthetically pleasing at the same time" he says.
All of us at WeAreBrain really understand the importance of nurturing fresh talent coming up through the ranks of our industry. We all started somewhere, and we all benefited greatly from the guidance given to us by established creatives who like to share their ideas and knowledge to benefit the next generation of creatives who will carry the torch in the future. And because the nature of our industry is constantly evolving at rapid rates, it is often the case that the information and skill sharing we provide our interns is reciprocal. New ways of doing things are always being discovered, and it usually comes from universities and colleges. So what does Sico enjoy about his internship at the Brainiac factory so far? "I really enjoy the team, everybody here is really open and ready to help when I need it. I am learning so much already and I look forward to broadening my skill set and knowledge base while I am here".
In his spare time, Sico enjoys reading good books and planning his next travel adventure through Asia and Canada. When he isn't designing our UX or flipping through the pages of a book, Sico can be found in the gym practising Thai boxing — he can kick some serious butt! Sico is always reading up about the latest trends in tech and design on Hypebeast.com and is a huge fan of British actor Tom Hardy who "…is a total badass" according to Sico — we definitely agree! During his travels, Sico plans to learn how to prepare the local dishes of each country he visits so he can impress his friends when he hosts dinner parties. We look forward to our invitation to sample your cooking skills!
Welcome to the team, Sico! We are happy to have you join our team and we are very much looking forward to what your creativity can bring to our UX design.
Paula Ferrai