WeAreBrain helps My Tiny Stars shine with a new website and marketing strategy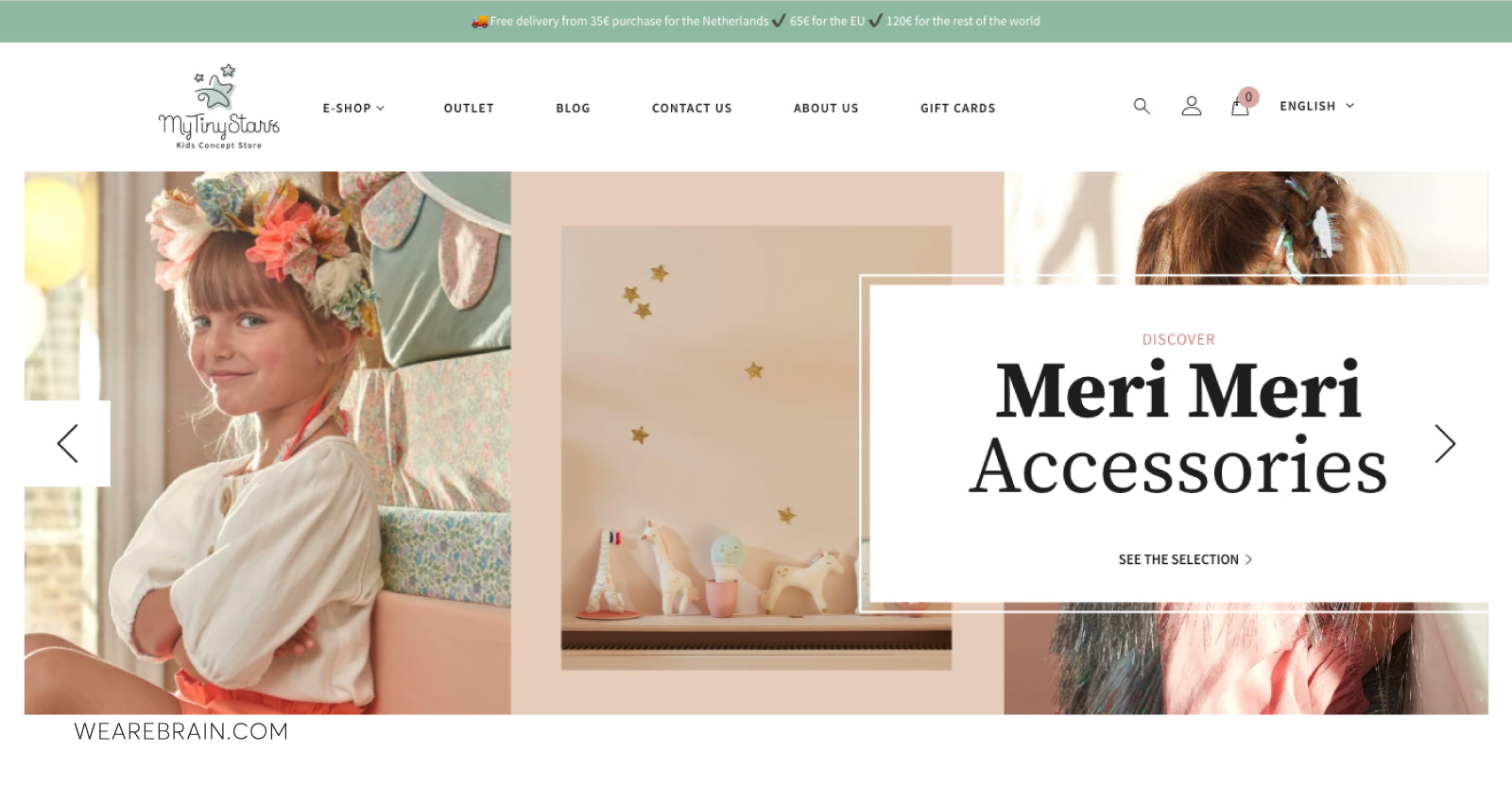 WeAreBrain recently collaborated with My Tiny Stars, a webstore which focuses on fashion and accessories for children between the ages of 0-3, to improve their visibility and talkability within the e-commerce space. We did this by providing a new online marketing strategy that allows them to reach their audience more effectively.
The owner and founder of My Tiny Stars, Julie Ben-Avi, takes a very active role in selecting the accessories and clothing that are featured 'in-store' by personally selecting the best possible ranges and models. "I want my customers to feel confident that the products they purchase from My Tiny Stars are always high quality, comfortable and stylish," says Julie.
What's new?
WeAreBrain has worked closely with the My Tiny Stars team for approximately 3 months. Through our work with them, we helped them revise their brand altogether, including a name change and the design and development of a new webshop.
Our marketing team also introduced and implemented new strategies for My Tiny Stars' global social media channels with a core focus on Instagram, Facebook and TikTok. We worked with My Tiny Stars to develop a 6-month content roadmap that includes special offers, activations and influencer marketing in order to develop a diverse and interesting appeal to the content they create and share.
Since the digital marketing programme has been implemented we have already seen a significant increase in organic search traffic to the website and more engagement on their social media platforms.
Launch date
The My Tiny Stars website and marketing strategy was implemented on 17th September 2020.
Where can I buy their products?
My Tiny Stars operates out of The Netherlands, however, products are shipped worldwide.
---
Paula Ferrai