Mobile marketing: A quick guide on how to successfully market your mobile app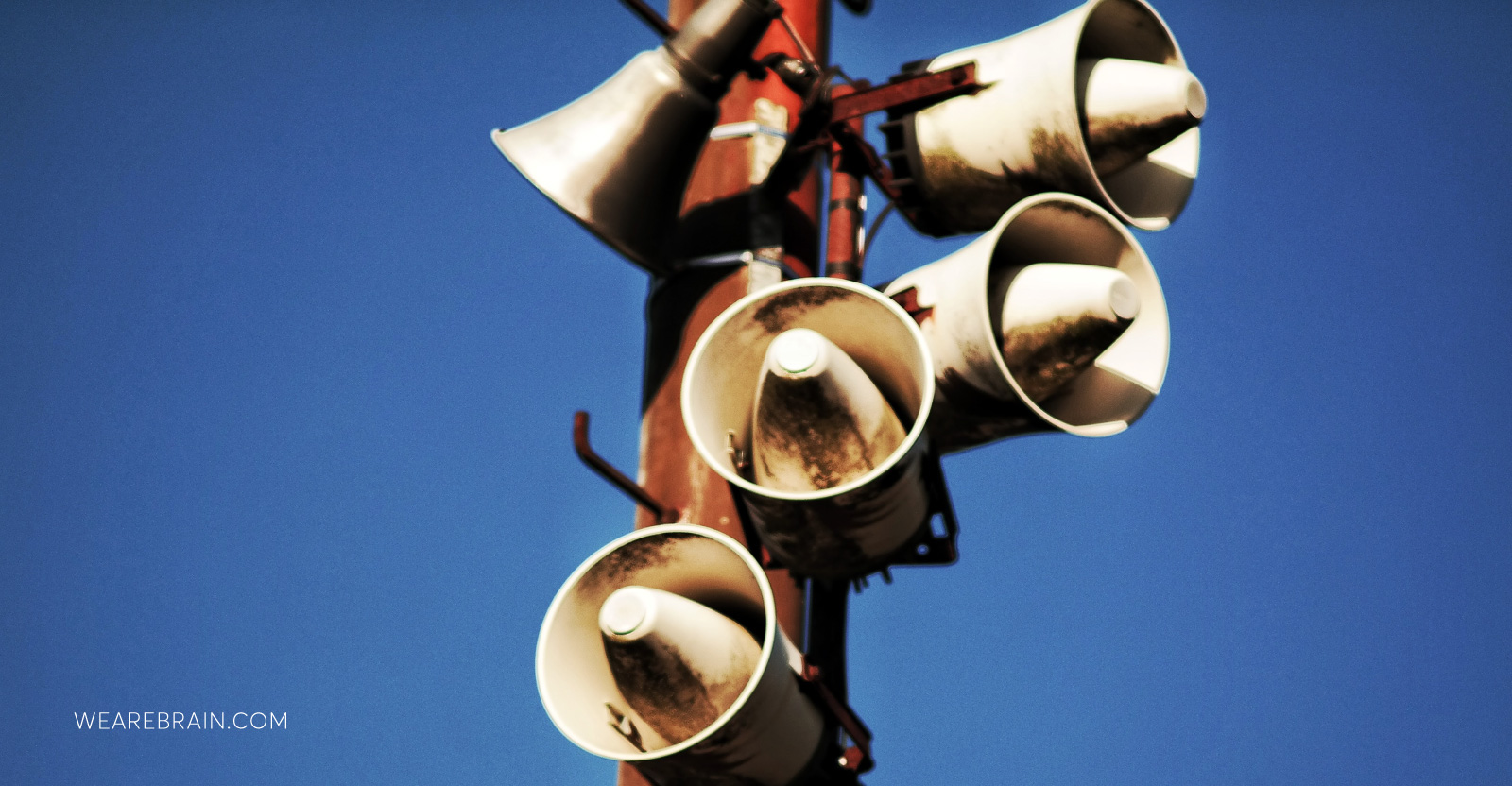 So, you've just completed the rigorous yet rewarding process of designing and developing your very own mobile app – what's next? How do you get people to start using it? How do you stand out from the multitude of other apps on the market? How do you ensure users first discover and try out your app, and come back for more? It's time to shift your focus to developing an engaging marketing strategy to get your app out there and seen by your target audience. If your users do not know your mobile app exists then all your hard work will effectively amount to nothing.
Much like raising awareness of any new product, marketing your mobile app involves defining your target audience, establishing ways to effectively reach them, how to communicate with them, and analysing use-cases in order to identify continual areas for improvement. The end goal is to bring awareness to your mobile app directly to your users in a way that drives loyalty of repeat engagement and also ongoing user advocacy of your application.
We've separated mobile app marketing into 3 stages: pre-launch, post-launch acquisition, and retention. If you follow the steps in each stage carefully you will soon be well on your way to seeing a booming downloads bar for your app. Here are our tips to help you successfully market your mobile application.
Pre-launch: Building awareness
A common misconception is that the process of marketing your mobile app only begins once the app has been launched. But how would anyone be aware of your app or its launch if there has been no communication? In reality, the pre-launch phase involves some of the most important marketing factors which, if done correctly, lay the foundation for the rest of your marketing endeavors. The focus in the pre-launch stage revolves around market research, competitor analysis, and creating a content marketing strategy.
Market research:
Once you have your idea for your mobile app the first thing you need to do is conduct market research in order to quickly identify if your idea holds water specific to your app niche. You need to identify existing user pain points and show how your app will help solve these issues. If your idea is not unique or does a worse job at solving existing user issues then it may be time to reconsider the angle of your app's service. Be sure to check out App Annie to gain vital mobile app data analytics to see where your app idea fits into the global market.
Creating user personas is a great way to get a better understanding of the needs of various user types. User personas help you to flesh out each variation of your likely users in order to identify their specific needs and wants. By understanding the variations of users' values and pain points, you are able to craft meaningful marketing efforts to speak to them directly. User personas help with crafting possible user journeys to identify where and how you can communicate with each of your potential audience types. Knowing your audience helps you identify and address their needs.
Competitor analysis:
The best way to know if your idea is going to gain traction is to know what other companies are doing in the space you wish to enter and operate. Gaining as much information about your competitors will drive you to define and refine your idea to get it to a USP that is uniquely 'you'. It is important to understand what your competitors are doing well (and how you can leverage that) and what they are doing poorly (and you can leverage that, too). Ask yourself questions like: are there other apps out there promising similar solutions? How are they going about addressing user needs? What is working and what is not? How does their UX serve their product? What do audiences respond well to and what do they get frustrated with?
By answering these questions you should have either been able to consolidate your idea and how you will present it thanks to the work that has come before by your competitors, or you should already know if your idea is worth pursuing or not.
Content marketing strategy:
Before the launch of your app, you need to create content months in advance to both raise awareness and to become a subject matter expert in your niche. Start to write a host of blog posts, journal entries, and articles about your niche so when your app is eventually launched, you have already established yourself as a prominent voice with followers. Write about your app's features and how it will solve user frustrations. Generate hype about your app so you already have an existing audience to release to. Your content needs to promote not only your app but also your brand. You need to have a clear brand vision, mission, and values that you can shape your content around so your brand becomes synonymous with your app, and vice versa.
Promoting your app on social media is one of the best ways to get quick audience engagement and feedback. These platforms allow you to expand your web presence and communicate directly with your audience. Generating brand and product awareness before your app launch means there is already an audience to build upon, and social demographics go a long way in helping you to target your messaging. Try to post and share content that is both promotional and engaging, to show your product and the people behind the app.
Create a pre-launch website or landing page dedicated to your mobile app. It is a great way to display all your content in one place to educate and inform users about your product. It helps generate enough hype to sustain interest leading up to the launch. Be sure to list or show all of your app's key functionalities and features to let users know what to expect. The key is to gain as much user buy-in (of your brand and app) before your app is officially launched. It will start your SEO drive and will help establish your digital footprint before you get listed on the App Store or Play Store.
Also, consider applying to get your app listed or featured on popular sites such as Product Hunt. There are tons of sites which promote the latest and most interesting applications to get seen by a wider audience which can serve to build organic awareness. Some of these platforms can drive significant awareness by getting your app to go viral if your app has its fair share of uniqueness and simplicity.
Another good idea is to get influencers, journalists, bloggers, etc. to try out the beta version of your app and write about it on their media channels. Not only does it start to generate organic traction and online awareness of your product, but it also helps you identify any issues or user-testing frustrations to fix before launching.
Post-launch acquisition: Building a user base
If you have done your pre-launch stage correctly then you should already have an active and engaged audience to target your marketing to. Based on the strength of your pre-launch drive you should have identified the number of first-week downloads you need to get your app trending and ranking higher on the App Store and Play Store. By tracking your downloads you will begin to get an accurate depiction of the demographics of your users in order to direct your marketing to. But after the launch dust has settled, how do you get users to download and use your app?
At this point in your go-to-market strategy, you will need to begin using paid promotion of your app. Any good advertising collateral will require marketing teams, creatives, and sales which all mean money. But paid advertising for your product is crucial to leverage your existing organic reach to turn that into hard sales/user adoption of your app. Paid advertising on your social media platforms will drive traffic to your website, boost audience engagement with your product, and get users to take notice of your brand.
As in the pre-launch phase, each social platform must target specific demographics relating to the platform. Each platform's marketing messaging needs to be relevant to the platform, and so your ongoing marketing strategy needs to be fine-tuned and finessed according to each platform, while staying true to your original marketing message.
If you want to push your app marketing into overdrive then perhaps consider optimising your marketing to cater to App Store visibility. An overwhelming majority of app downloads and purchases are done directly in the App Store and Play Store, so best your app ranking highly by getting your App Store optimisation game on-point.
This is an art, so consider spending time and resources into developing your own optimisation strategy, but a good starting point is to use clear copy, design an powerful and easily recognisable icon, and get as many downloads in a short space of time as possible. Get a great name for your app that immediately tells users what your app is all about.
If all this is too middle-of-the-road for you then consider pitching your app directly to the App Store editorial team to get your app featured. Featured apps gain amazing visibility and user downloads simply because they have been featured and come with the Apple stamp of approval. Consider an enticing and engaging pitch to promote your app in a unique way to separate your app from the thousands of applications.
Retention: Fostering advocacy
If users download your app but stop using it after a while then it doesn't yield any profit or worth for you. So it is crucial that once users download your app they continue to use it regularly – you need to convert new users into life-long advocates for your app and brand. How do you achieve this?
The best way to do this is to open up communication between you and your users directly via the app. The most successful apps use in-app messaging to engage with users and keep the conversation going. Users want to know that you will take care of them long after they have downloaded your app and continuous engagement is a great way to establish brand loyalty, which directly results in the continued use of the app. No matter what the content of the messaging is – technical support, updated features, server maintenance, etc. – the point is that users do not want to feel abandoned, they want to feel that you are always there to meet their needs and provide a memorable user experience.
The above dealt with in-app experiences but how do you keep up the conversation with your users when they are not using the app? Push notifications are a great way to check-in and let your users know that you are available to help/notify them whenever, wherever. Users respond well to push notifications as it increases user engagement with the app and drives retention – which boosts your ranking on the App Store and Google Play Store.
You want to get your users into the habit of using your app as often as possible. Depending on the nature of your app this may be tricky, however, there are a few marketing tricks you can use to boost app retention. Consider offering reduced prices or favourable conditions for in-app usage or purchases. Certain promotions could be leveraged by using only your app (rather than your website or social channels, for example). You want to drive traffic to your app so best you think of creative ways to incentivise your audience to use your app as often as possible.
It is important to conduct regular monitoring of your app data analytics. Be sure to continually check reports, crashes, and user complaints and reviews to stay on top of the back-end functionality and performance. This will allow you to fix any bugs and easily manage and optimize your app to continue to create a memorable user experience.
So checking reports, crashes, user complaints and reviews, and just regularly monitoring the app data so you know where to optimize and fix bugs that affect the user experience.
Summary
As with any marketing endeavours, the most effective way to get your brand or product awareness up to the task is by diversifying your marketing channels. Some audiences respond better to visual marketing as opposed to written, for example. Each social media platform has its favoured medium and knowing how to leverage each will help you tremendously to market your app to your target audiences.
The main goal is to generate awareness and interest in your product before being able to consolidate a solid user base. By employing these simple yet effective marketing techniques you will be able to bring awareness to your app and hopefully gain many happy and loyal customers for the long-term.
Paula Ferrai