Setting a mission & vision: tech start-ups and scale-ups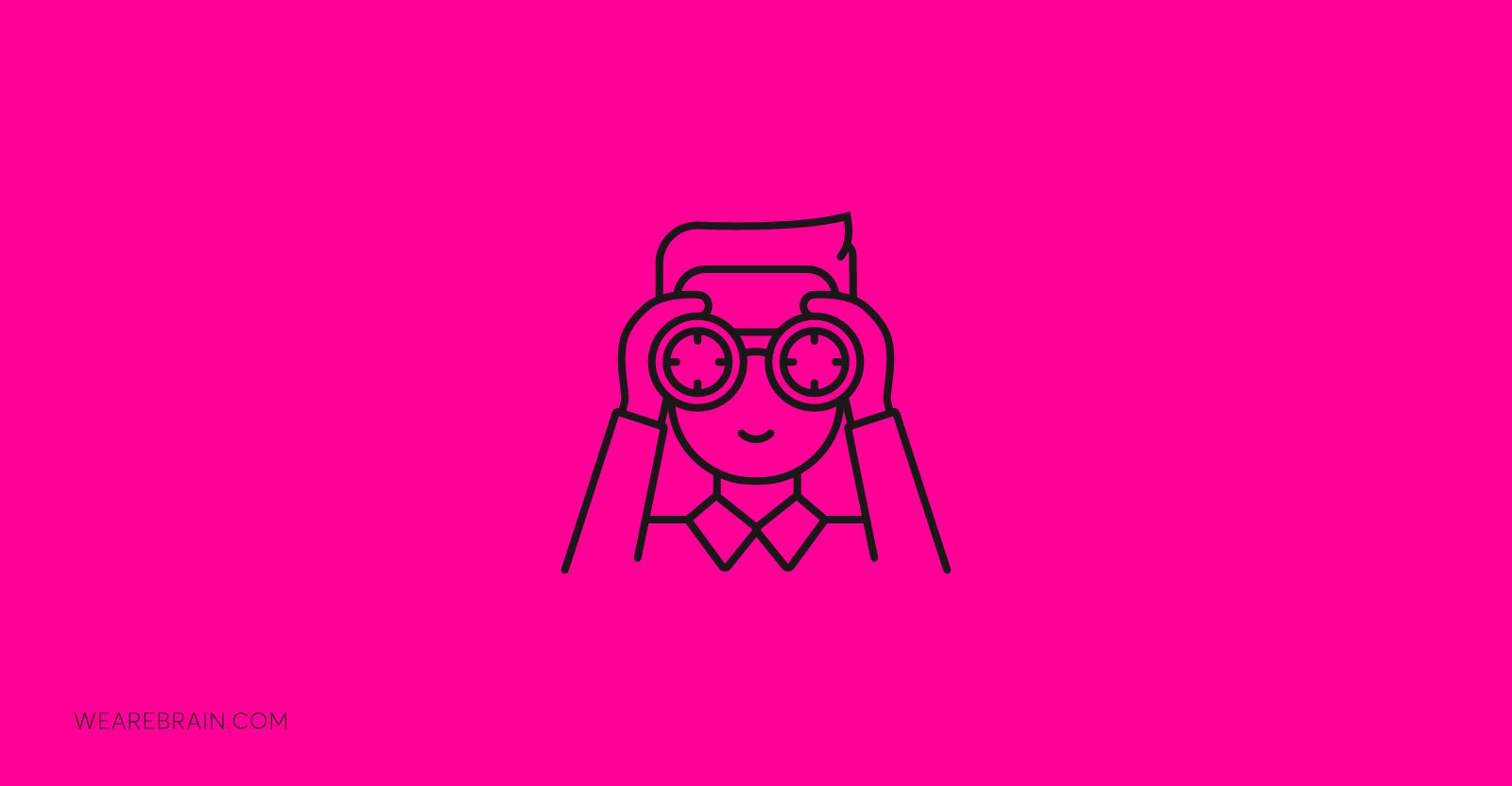 "Would you tell me, please, which way I ought to go from here?"
"That depends a good deal on where you want to get to," said the Cat.
"I don't much care where—" said Alice.
"Then it doesn't matter which way you go," said the Cat.
"—so long as I get somewhere," Alice added as an explanation.
"Oh, you're sure to do that," said the Cat, "if you only walk long enough."
— Alice in Wonderland, Chapter 6, Pig and Pepper
Every startup and scaleup, no matter how big or small requires a company vision and mission to help define its reasons for being. Many startup founders don't get this right in the early phases of development largely due to how difficult it can be to pinpoint. Even more often other aspects of the business are focused on first because some consider the vision and mission as the 'fluffy' stuff which is not critical to business success. However, establishing a company vision and mission as a north star metric is crucial for driving long-term sustainable growth for your business.
The reason why customers remain loyal to brands is because of what a brand represents and the values it portrays. The world's leading companies mobilise their efforts to mix emotional and logical elements into one meaningful customer and employee experience, which makes their customers value their brand as much as they do. When companies create meaningful connections with their customers and employees, the result is that many of them stay loyal to the brand for life.
Achieving that connection is difficult if your company doesn't have clearly defined brand vision and mission statements driving overall growth and direction. The companies which stay true to their core values over the years manage to successfully create a brand that both customers and employees are proud to be associated with.
How do companies do this? By clearly defining their brand vision and mission statements. A vision statement focuses on the future – what an organisation hopes to ultimately become. A mission statement focuses on the now and what an organisation needs to achieve it.
Let's go deeper.
Mission – The What & How
A company's mission is its chief driving force. It states what the core offering of the business is, which informs overall objectives and charts what it takes to reach those goals. A mission statement serves to clearly define the current state or purpose of a company, positioned to specifically address the following:
What the company does
How the company does what it does
Who the company does it for
A mission statement declares the purpose of a business, the one true goal it wishes to achieve. A good mission statement helps shape the culture of your company, explaining what your people are trying to accomplish and why they come to work every day.
Examples of mission statements:
Amazon: We strive to offer our customers the lowest possible prices, the best available selection, and the utmost convenience.
Uber: Transportation as reliable as running water, everywhere for everyone.
Make-A-Wish: The mission of Make-A-Wish International is to grant the wishes of children with life-threatening medical conditions to enrich the human experience with hope, strength and joy.
Goodwill: Goodwill works to enhance the dignity and quality of life of individuals and families by strengthening communities, eliminating barriers to opportunity, and helping people in need reach their full potential through learning and the power of work.
Vision – The Why
According to David Henzel, serial entrepreneur and brand vision guru, a vision statement is the guiding beacon of your organisation that defines why your company exists and what direction you are headed. It plays a crucial role in providing clear direction for understanding the motivation behind why you do what you do. It helps leaders make informed decisions daily and provides inspiration to employees and customers.
Your vision statement must clearly define the optimal end-result of what your company intends to achieve, offering guidance on how to realise these goals. Think of it as your company's dream – so dream big here! The point is to ignite passion and inspiration among you and your employees to work together toward a common, almost impossible goal but one that is worth pursuing.
Examples of vision statements:
Tesla: To accelerate the world's transition to sustainable energy.
Amazon: To be earth's most customer-centric company; to build a place where people can come to find and discover anything they might want to buy online.
Make-A-Wish: We are dedicated to making every eligible child's wish come true.
Goodwill: Every person has the opportunity to achieve his/her fullest potential and participate in and contribute to all aspects of life.
Microsoft: A computer on every desk and in every home.
Google: To organise the world's information and make it universally accessible and useful.
Twitter: To be the pulse of the planet.
Crafting a persuasive vision statement which boosts employee engagement is no simple feat. A company's vision must be robust and sustainable for years at a time. As we know very well, technologies and trends are transient by nature and so companies must stay relevant and true to their vision regardless of temporary disruptors.
Vision + Mission = Purpose
A company's purpose can be seen as a combination of its vision and mission statements, with deeper focus on the why. It aims to address why the company exists in the first place, and what impact it aims to achieve.
Business author James C. Collins said it best when referring to a 1960 speech by Dave Packard, co-founder of Hewlett-Packard, to a group of HP managers:
"Purpose (which should last at least 100 years) should not be confused with specific goals or business strategies (which should change many times in 100 years). Whereas you might achieve a goal or complete a strategy, you cannot fulfil a purpose; it's like a guiding star on the horizon—forever pursued but never reached. Yet although purpose itself does not change, it does inspire change. The very fact that purpose can never be fully realized means that an organization can never stop stimulating change and progress."

Dave Packard, Hewlett-Packard.
Why do you need a mission and a vision?
According to David Henzel, the primary reason why these metrics are so crucial to not only the success of a new business but also the sustainability of existing organisations is that you are able to use it as a decision filter. Every decision business leaders make, no matter how big or small or which department it involves, must be put through the decision filter in order to see if it aligns with the company's vision and mission. This is a great way for business leaders to never lose sight of the why's and how's of the company and serves as a guiding beacon – a north star – while not getting sidetracked by ideas which may be nice to have but don't serve your brand.
Defining your organisation's vision and mission serves another purpose: to ignite inspiration among you and your entire staff, giving you all a reason to get out of bed in the morning. It is a constant reminder of who you are and how you intend on accomplishing your goals. Great leaders inspire action instead of manipulating people to act. Keeping a constant reminder to yourself and your team about how you are going about achieving your vision and mission is a great way to lead from the front and inspire buy-in from employees. When people see purpose in their actions it inspires them to reach for more.
Summary
As a company grows, its objectives and goals may change or they may be accomplished but in order to achieve the goals in the first place, startups need to define where they want to go long-term. Your vision and mission should be a reflection of your biggest dream and ultimate goal. They should be lofty and not easy to achieve. Use them as your north star and guiding light. Only once you have a clear vision and mission for your company will you know where you are headed. Until then, you will forever be Alice roaming aimlessly through the forest asking strange Cheshire cats for directions.
Paula Ferrai