Meet Sergey — the Product Software Engineer Extraordinaire at WeAreBrain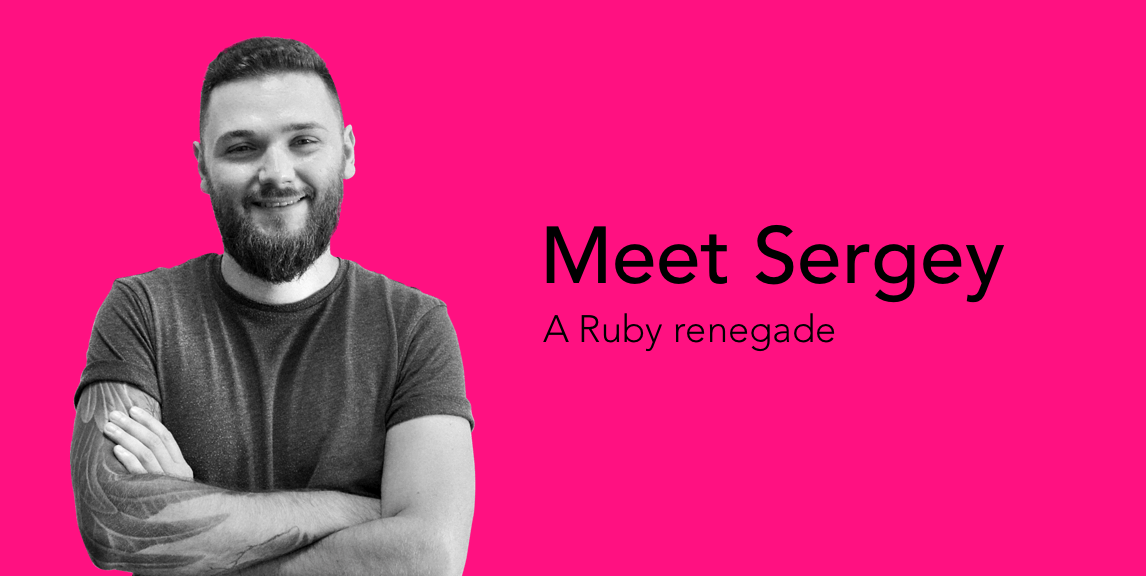 Sergey is one of the super-skilled software product engineers at WeAreBrain, working across various parts of the business and most recently working with one of our homegrown startups clevergig. When asked what he does at Brain he simply says "I do everything to ensure that the result of what I do exceeds expectation". This kind of attitude is exactly what makes him such an exceptional programmer with extensive experience working with Ruby.
A lot of Sergey's skill is self-taught, spending a great deal of time work on various startups, reading hundreds of books and constantly taking new online courses to continually improve and grow his skillset. He enjoys that fact that he can apply all his knowledge and expertise every day in his work, especially newly acquired skills. He aims to educate himself across various programmes and disciplines to ensure he has a great understanding of the bigger picture.
Inspired by Elon Musk, business magnate and founder, CEO, and CTO of SpaceX, Sergey says if he could swap places with anyone on Earth (or Mars) he would like to be Musk the day he lands on Mars. The billionaire has the ambition of creating a colony on Mars within the next 40 to 100 years. And when asked which event in history he'd like to witness Sergey says the birth of the universe — we're sure Musk and Sergey are kindred spirits in their appreciation of the mysterious and spectacular.
Their similarities don't stop there, much like Musk has said in the past, Sergey wishes that during his lifetime he will create something that would make this world a better place to live. "So that after my death my creation would continue to help people." His passion and drive for what he creates and the work he does at WeAreBrain elevates the team as a whole.
In his downtime, Sergey is a lego fanatic he enjoys the building process! He has a penchant for building vehicles — he's always thinking of moving things forward;-) His other hobby is trying to get a better grasp of how the human brain works, so naturally, his interest extends to neuroscience and quite regularly follows blogs on the topic.
WeAreBrain is proud to have Sergey as one of our resident tech bloggers, penning two of our most recent releases 'How we made our product building process great again' and 'Metric, Metrics Everywhere'. Sergey explains "The motivation for writing these articles came from wanting to remove the veil of secrecy around how software products are built and to help people navigate the start of their own product business. So they could benefit from the collective knowledge achieved through our own product building process, helping them become more successful in their own ventures".
Paula Ferrai