Meet Petro aka DJ Java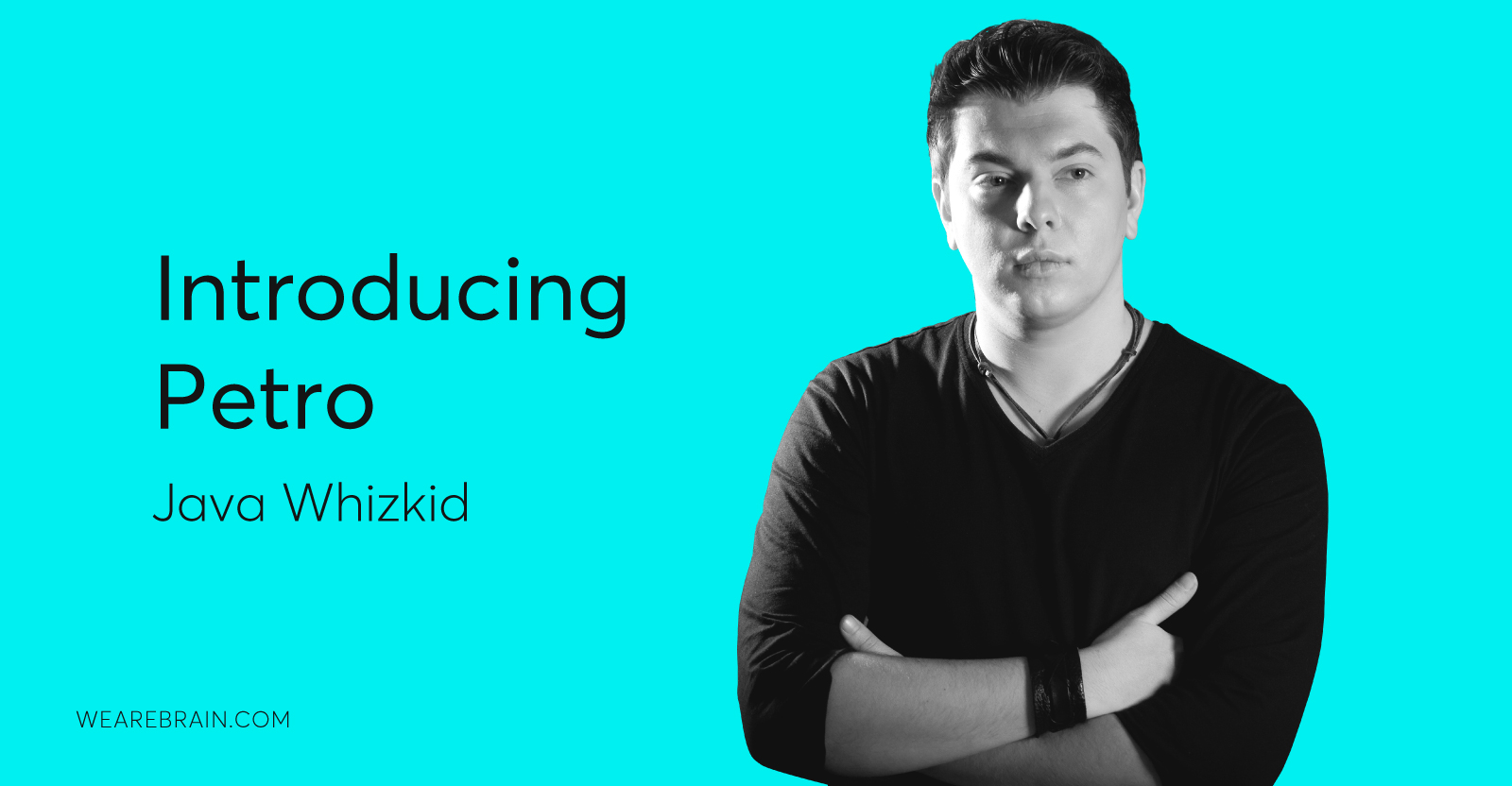 We're super excited to shine the spotlight on another one of our tech-tastic Brainiac team members! Petro forms an integral part of our Brainiac family as a Java software engineer, specialising in microservices backend architecture on AWS cloud infrastructure. He is currently working on Maxeda's backend: developing new functionalities and performance improvements, including the occasional refactoring session (#SWElife). But Petro has an ace up his sleeve: his previous frontend experience with Vue.js helps him to holistically understand the entire mechanics of how applications work, specifically how each component interacts. The ability to see the 'bigger picture' is a valued WeAreBrain characteristic, which is why Petro fits right in with our motley crew.
"I love that my work benefits businesses directly. As a software engineer, it is important to always be trying new technologies and searching for new approaches to processes. Innovation is key in our field, and WeAreBrain have created a professional environment where experimentation is encouraged" says Petro.
But before Petro began his professional career as a software engineer he was mixing it up in the nightclub scene touring the world as a successful DJ. Yes, you read that correctly. He wrote and performed his beats for his electro-group and other artists, which were released on the international music label Armada Music. Fortunately for us (unfortunately for his fans), DJ Petro decided to pursue a career in tech as his main gig and has kept his love for electronic music as his side hustle. He plans to send a few of his latest tracks to music labels this year "to see what happens". We know who is going to be spinning the decks at our next office party!
When Petro isn't engineering backends or making beats in his home studio, you can find him spending time with friends, listening to good music, and planning his next overseas adventure. "I really love travelling and I still have so many more places I hope to visit. A few of my Bucket List destinations are Southeast Asia's Singapore, Indonesia, Vietnam, and the Philippines. And definitely, Kenya and Tanzania when I get to visit Africa someday."
Well, Petro, we hope you are able to tick off each country on your Travel Bucket List either as an engineer on holiday or a DJ on tour. We are happy to have you as a great addition to our weird and wonderful tech family and we look forward to seeing how you bring the beat to the software engineering world.
David Roman