Introducing Pavel, WeAreBrain's tech team-lead superstar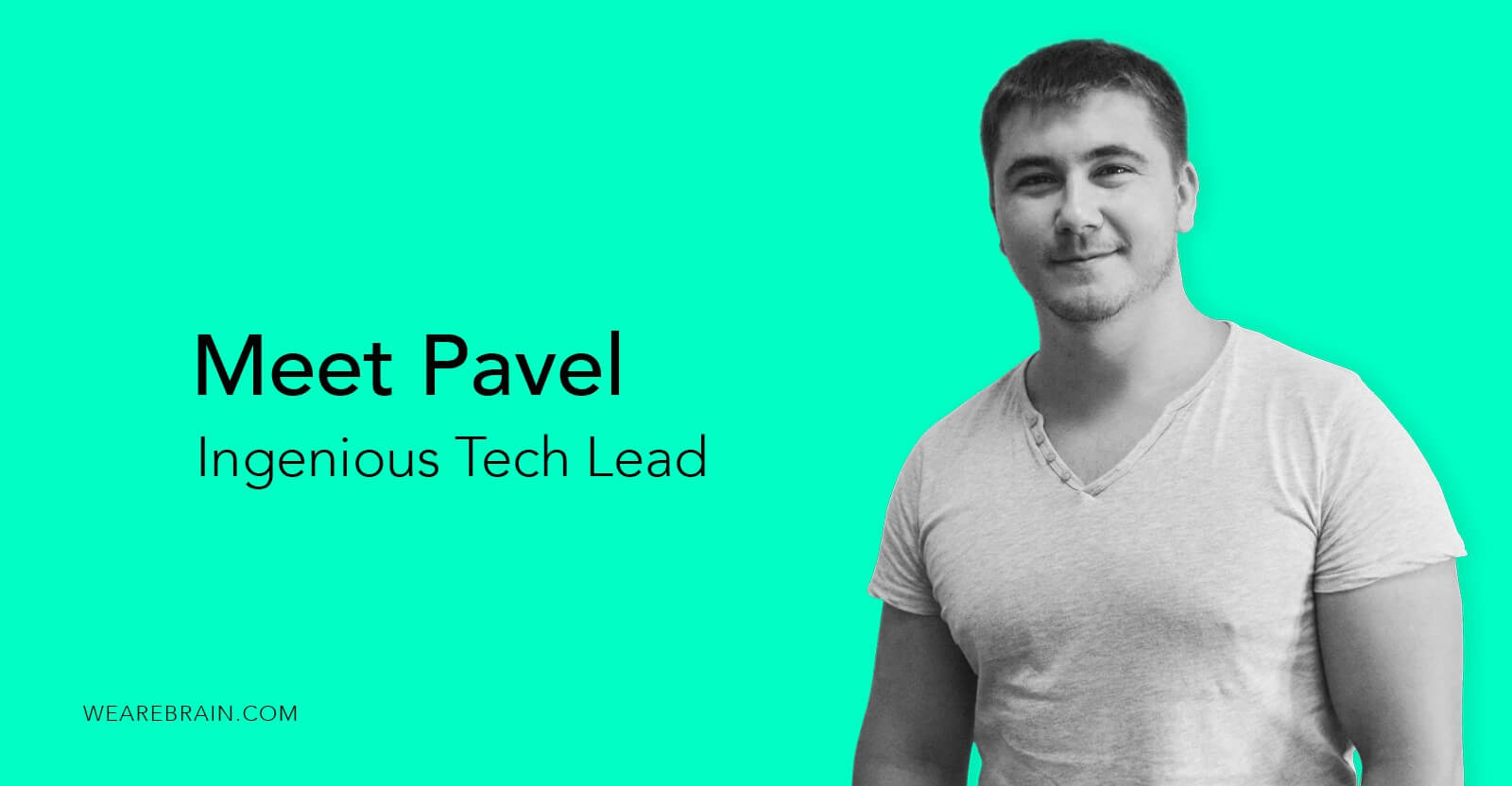 Pavel, or as he is more affectionately known among the WeAreBrain team, Pasha, is one of the indispensable team leads we have in our Ukraine office. He is responsible for managing and planning team schedules, the development process and taking client's layman's request and translating them into technological briefs for the WeAreBrain tech teams. It's quite a mouthful to read so getting it done is equally as tricky but Pasha manages to get it done with aplomb and a smile on his face.
Having Started his career as a developer, gives him the kind of insight needed to understand how his developer team's heads work. As he explains "it helps me to collaborate with the team and understand if the requests or 'wishes' of clients are technically feasible and if we can implement them." Making the switch from a developer mind to the PM guy has been an interesting transition for Pasha but he reckons he's about 60% of the way there.
Pasha is a multi-talented guy both in the office and out, playing guitar and diving whenever he is near the ocean, explaining one of the top moments in his life was seeing the ocean for the first time, which has developed a love affair with the big deep blue ever since. He also has some mad bartending skills, owning pretty much all the literature and required tools of the trade to make a mean martini or screwdriver or whatever tickles your fancy really (he's got a great selection of liquor at home:-)
Future focused Pasha would far rather travel forward in time to when humans have developed the technology required to build interstellar spaceships, so not surprisingly if he could switch places with anyone on Earth for just one day he'd choose to be Elon Musk to see the progress he is making at SpaceX.
Pasha is a great leader and his optimistic outlook on everything work and life related really helps drive his teams to success. His personal motto in life is that "all experiences are priceless — try everything", this type of thinking has seen him push his team to try a number of innovative solutions in their product building initiatives.
In his article Lex vs Luis Pasha interrogates which is the right solution for creating bots for your business, based on his most recent experiences leading a team in the build of @Elio , the DevOps workbot that can take the place of your DevOps guy or girl when they're away.
Paula Ferrai