Introducing Omar, highflying Content Producer and Community Charmer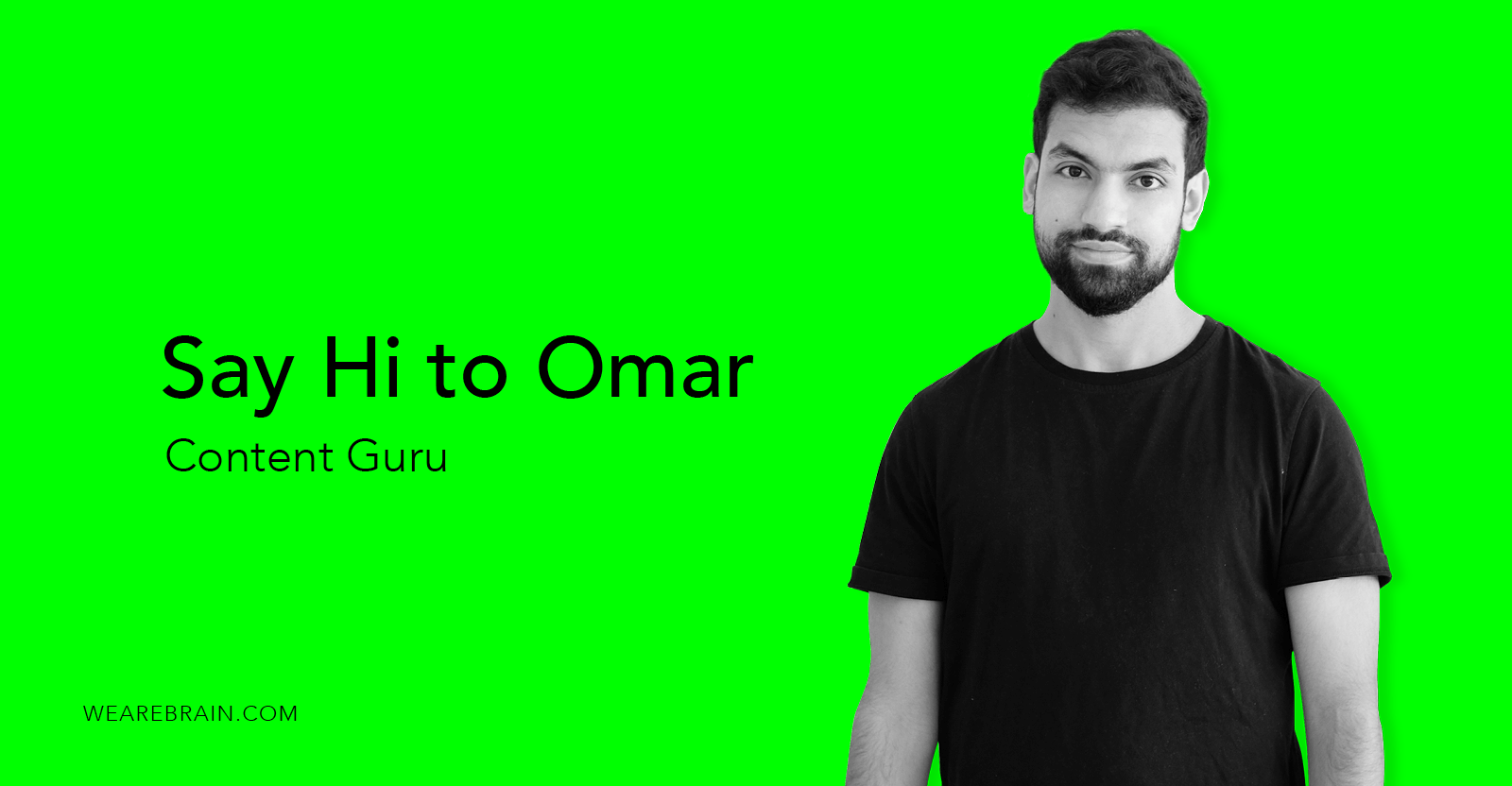 Omar is WeAreBrain's content and community specialist, working mostly in the Amsterdam office. He studied Economics and has a degree in teaching. He has been teaching middle school children for over a decade now and while teaching is one of his biggest passions, like most of our Brainiacs, Omar has a keen interest in the tech space and began working as a content specialist for Vodafone in 2008. Since then he has spent countless hours up-skilling himself through self-study on all things WordPress and online development.
He began working with WeArebrain in 2015. He has continued to grow his knowledge in the field and his content and community expertise are second to none. When asked, Omar explains that the two things he loves most about working at WeAreBrain are; first and foremost the people 'It feels like a family, even though some of the people I work with are miles away in different countries it feels like I've known them for years and that they are just around the corner.' Second, he loves that WeAreBrain is really invested in their people; 'This manifests in their commitment to coaching and mentoring which has helped me to develop and hone my capabilities in the online sphere.'
When asked what skill Omar wishes he had that he doesn't at the moment, he says, that he'd really like to develop his leadership skills and further develop his project management skills because he wants to branch out into team management.
On the top of Omar's bucket list is to travel the world. 'I would love to take a four month sabbatical and travel across the whole globe starting in Japan. I always loved the the food and the tech savvy culture. The country I would go to next would be China. Walking across the great wall would be the first thing I would do. I've always found China to be mysterious, and would love to discover the big cities. I would round my trip off in New Zealand to enjoy the beautiful nature and relax.
Omar is a big Game of Thrones fan (aren't we all:-) and if he could be one person real or fictional for a day he'd be Jon Snow. So as not to give away any spoilers for even the most up to date thrones fan all we have to say is — good choice! Omar also knows his way around the football field and feels like it's definitely time for WeAreBrain to start their own football team! With offices dotted across the globe it seems we'd always be on an away game 🙂
Having Omar on the team has helped us diversify our company offering and it's great to have such a multi-talented individual at WeAreBrain.
Mario Grunitz