Meet Olexandr, Board Game Strategist and DevOps Dominator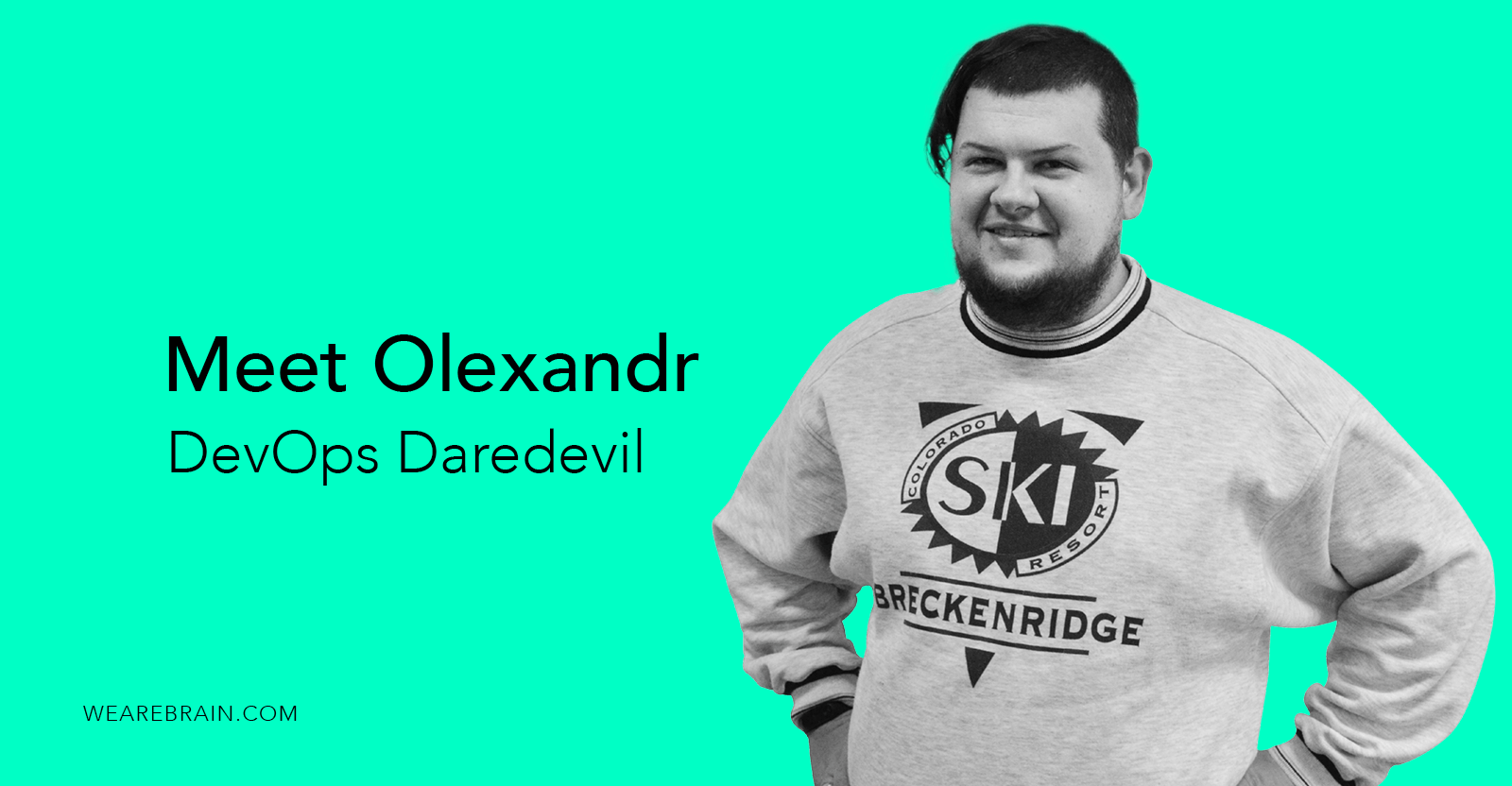 Olexandr is one of the newest team members at the WeAreBrain Kiev office, and he's already an integral to our DevOps department. Working mostly with Microsoft Azure working out smart ways to automate various workflows so that the rest of the team can get done to what they do best! Building amazing new products for our awesome clients.
An avid reader you'll often find him lapping up all the extra information he can on sites like Habrahabr.ru and dou.ua. "I really enjoy being at the top of my game so I make sure I make the time to find out what's new in the tech and DevOps space globally" says Olexandr
In his downtime he is a board game aficionado and it's one of his favourite things to do over the weekend. Have a few friends around and enjoy a good game together. His favourite games are 1 Munchkin, evolution board game, Timeline, Epic Spell Wars of the Battle Wizards. Now we're not saying that he's a super competitive guy but he definitely does love winning 😉
When asked what thing in life he couldn't possibly do without he says "I love music, it's incredible what it does for your mood" His favourite music genres are power metal, metal, and new metal and he gets a huge dose of his favourite sounds from Ukraine Roks. Two of his favourite bands are Tin Sontsia and Komu Vnyz, both Ukrainian based metal bands.
Olexandr is also a consummate family man and lists the birth of his children as the absolute highlight of his life. "It is very important to me that I set a good example for my children, I want the best for them and I think it is important that as a father I provide great opportunities for them' says Olexandr
Olexandr is a great DevOps engineer and has proven to be a great asset to the team even though he has just recently joined our motley crew of brainiacs. We're looking forward to all the great work that he is going to be doing here.
Paula Ferrai