Meet Nika, Guarantor of Quality and Ardent Foodie
Contributor
Elvire Jaspers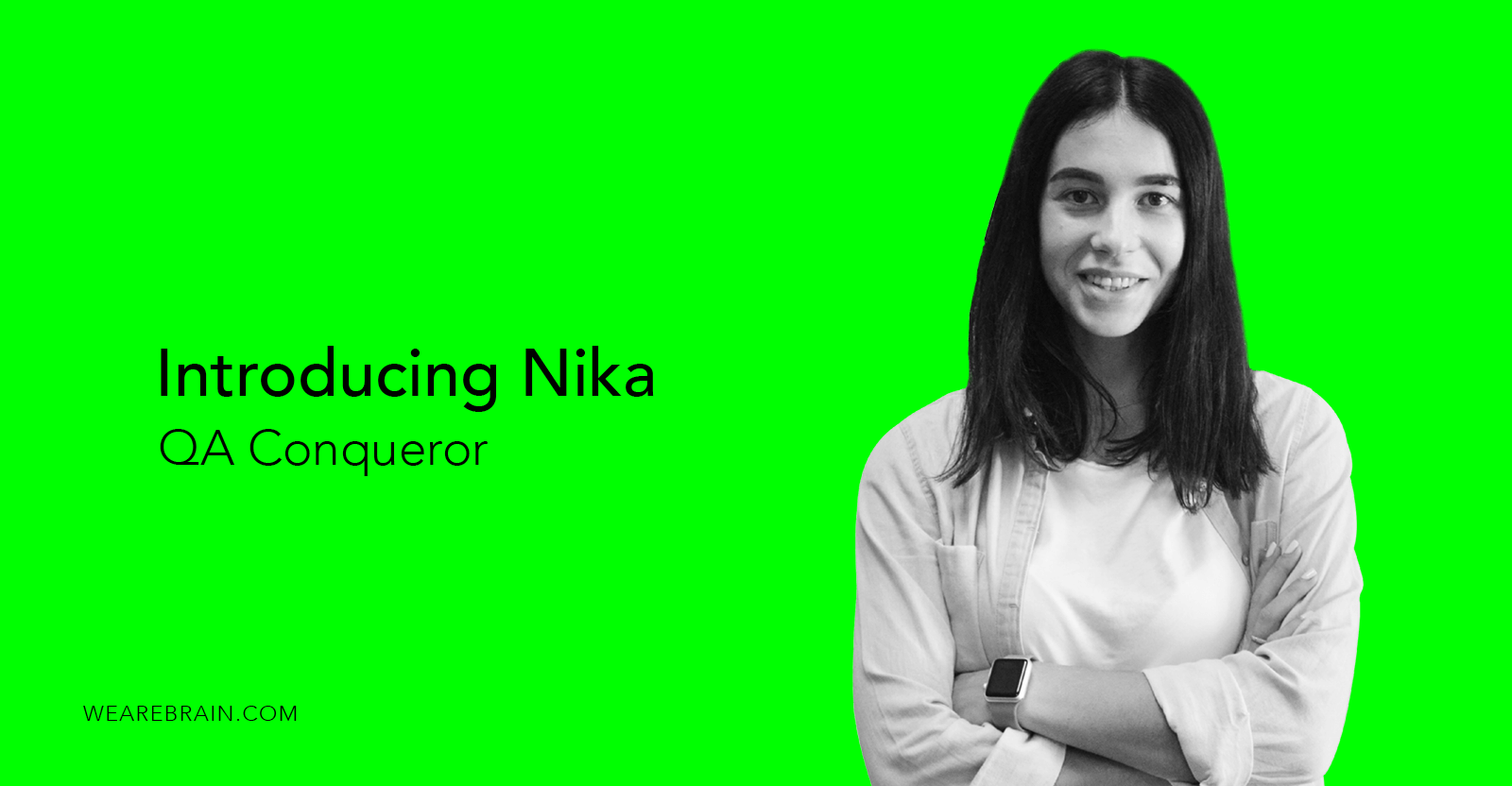 We take pride in the quality of work we create here at WeAreBrain. While we ensure that our clients are happy with each project, we also follow quality benchmark standards that are all our own. If we're not happy with our work, we don't send it out until we are. Nika is one of the people that is vital to this step in our process.
Nika is a Quality Assurance engineer extraordinaire and she makes sure everyone on our team consistently delivers the best calibre work that we are proud to send out. The saying goes that you are only as good as your last job (this is especially true in the creative and tech world), and Nika's expertise ensures that we maintain a consistent standard of high quality work which inspires confidence in our team and serves our clients at every delivery.
Previously Nika worked in the automation field and counts her experience in that arena as really helpful in preparing her for her work at WeAreBrain. Nika's favourite thing about working with WeAreBrain? A great team and good vibes! Working with a team that is aligned with her core values and really appreciates her attention to detail makes work enjoyable and fulfilling.
Nika doesn't only value quality in her work, but also in her personal life. "I could not live without delicious food, without love, and without shopping!" she says. She believes it's important to strike a healthy work/life balance — once living on an island in Thailand for three months to feed her soul in an effort to find that ever elusive equilibrium! Nika is active out of the office too. She is an accomplished volleyball player, and loves squash and wakeboarding. "You know as they say healthy body plus a healthy mind equals a quality life' says Nika
If you're wondering who Nika would be for a day if she could be anyone, we've got you covered. We asked, and without hesitation she said she would love to have the experience of being the CEO of a big company like Apple for a day.
Having someone with such a detailed understanding of the concept — someone who lives and breathes quality lifestyle — is a vital asset to our team. When life influences work, and work influences life, then the lines between 'work' and 'behavior' merge — and that's when you have something truly remarkable.
Elvire Jaspers