Meet Maryam – Queen of project pipelines and punchlines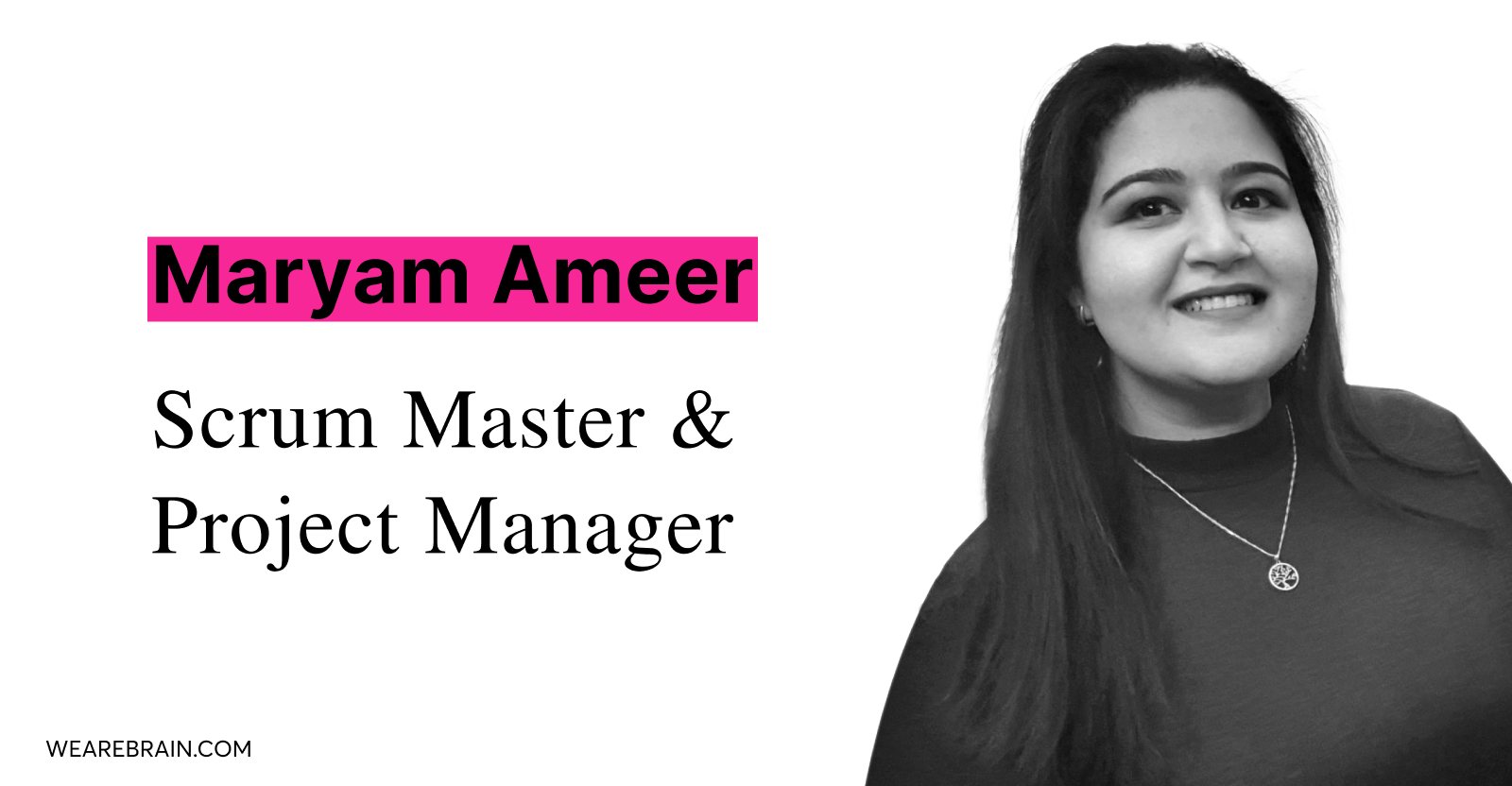 We've always prided ourselves on our ability to attract the most inspiring and diverse talent from all over the world to join our colourful collective of Brainiacs. Our approach to projects is always soaked in unique perspectives and out-of-the-box thinking that only a truly multicultural team can provide.
With this in mind, meet Maryam – our very talented Scrum Master and Project Manager. Maryam has spent time living all over the world, including Iraq (where she was born and raised), the USA, Italy, Belgium and now the Netherlands, her home. Maryam's exposure to different lifestyles has helped shape her broad perspective and has made her a real citizen of the world.
Maryam earned her Bachelor's Degree in Business Administration and Project Management and went on to obtain her Associate Degree in Information Technology and Networking. In addition to numerous certificates and training in Communications and Scrum, the combination of both fields of study helps her in commanding her day-to-day work at Brain.
Maryam loves connecting with people and helping them connect with each other. She is fascinated by human behaviour in general and how every person has their own perspective which adds a very unique flavour to any topic. "What I like the most about what I do is enabling team members to flourish and bringing the best out of them to facilitate their growth and progress in their work and personal life."
The choice of becoming a Brainiac was a no-brainer for Maryam. "The flexibility and the human-centred approach of WeAreBrain is what made me choose to work here. I see they truly respect and invest in their talents and make sure they grow in their desired direction."
In her spare time, Maryam doesn't shy away from the spotlight. In fact, she seeks it out to perform standup comedy. Her passion for satire comedy writing and public speaking naturally led her to take the stage and perform her material to audiences.
Maryam's life highlights so far are completing her 4-year Bachelor's Degree in only 2 years, and winning Iraq's Startup Weekend – a 54-hour entrepreneurial competition where participants come together to turn their innovative ideas into viable startups. What made this achievement even more impressive is that she was the only female participant.
In conjunction with becoming a standup comedian and Scrum Master superstar, Maryam also dreams of writing a book. She aims to share stories and insights that resonate with readers, offering valuable life lessons and inspiring them to lead fulfilling and purposeful lives. "I want my book to be a beacon of hope and a reminder that we all have the capacity to make a positive impact on the world. If I could touch even a few lives and inspire others to embrace kindness as their superpower, I would consider my legacy a meaningful and lasting contribution to the world."
We are looking forward to seeing you flourish in all of your endeavours, Maryam! The world needs a little more humour, love, and kindness (and project managers), so we have no doubt you're on your way to great success. Here's to supporting you along your journey.
David Roman