Meet Laura, our new socially savvy intern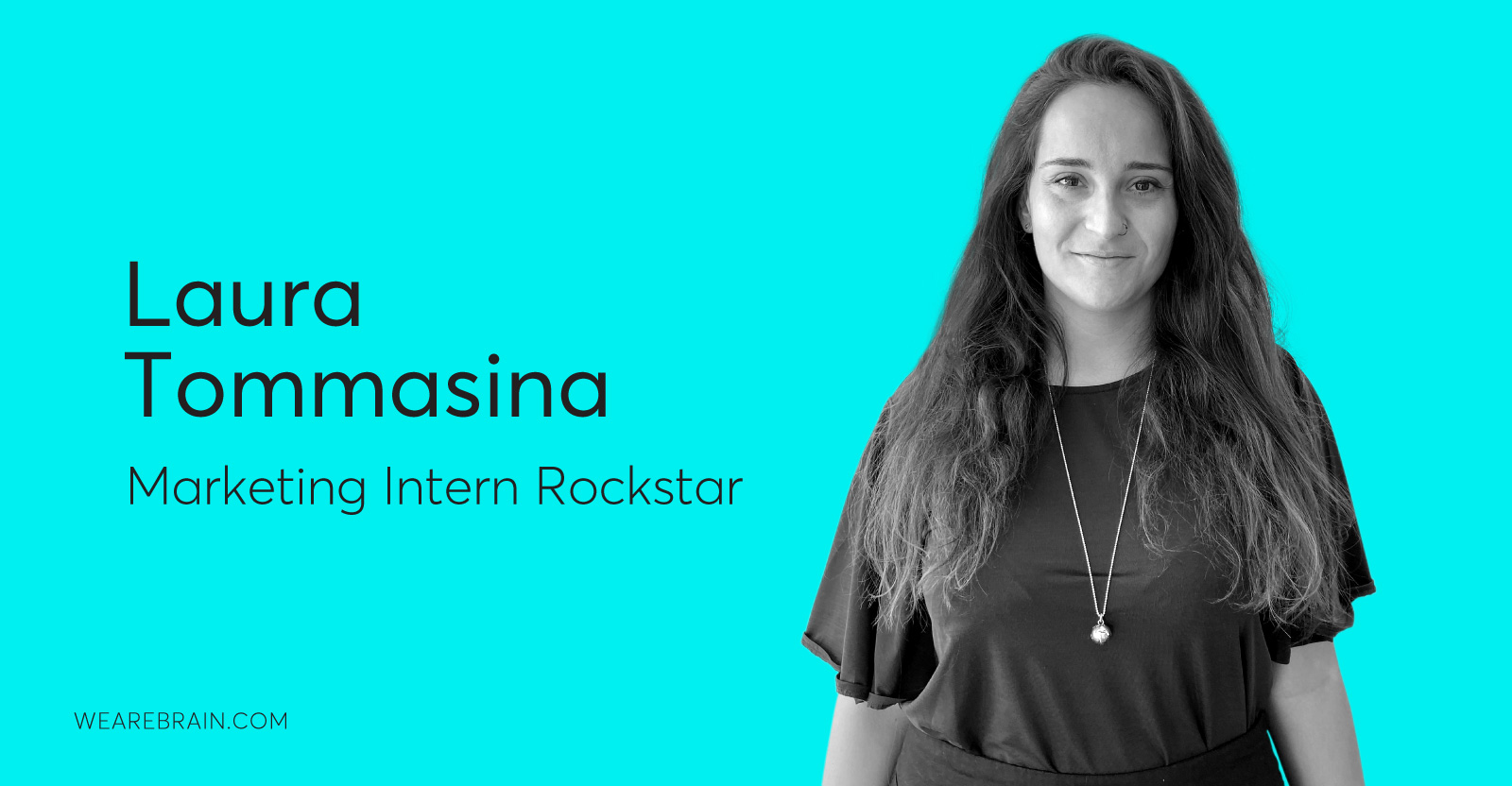 Roll out the ticker tape parade and light those celebratory candles because it's time to welcome a new member to our lovable gang of Brainiacs! Laura joins the WeAreBrain family as our new Social Media and Content Management intern, and she will be responsible for creating and sharing the latest content across our multiple social media platforms.
In-keeping with our desire to nurture the freshest young talents entering the workforce, we hope to provide Laura with as much exposure and guidance as possible as she takes her first steps into the working world of the tech industry. Don't get us wrong, Laura is by no means 'new blood' – she has already stacked up a fair amount of academic and professional experience before becoming a Brainiac. 
Laura acquired a Masters degree in Economics and Communication before working previously in the banking, educational travel, and events industries. Her most recent position was project coordinator for a professional congress organiser. As you can see, we like to keep good stock in the WeAreBrain offices.
But we may have to keep Laura on a tight leash. After her undergraduate degree she decided to visit India and Nepal for a month: a decision that saw her bitten hard by the travel bug and resulted in her travelling through South and Central America for a year. "I have been to 60 countries. As a kid, I travelled across Europe extensively with my family so I guess I have always yearned to discover new places. A few weeks into my travels in South America, I realised a year was not going to be enough so I took an additional semester off to travel to Africa."
Anyone who has travelled will tell you that it opens your eyes to the wonders of the world. There are no metrics to quantify this – it is something that becomes a part of you forever. And it is this type of intangible and inspiring quality that we look for in our Brainiacs. Sure, having brains is a good start, but it is your perspective that shapes how you use it. And that makes all the difference.
When Laura is not traversing the globe or sharing kick-ass content on our social channels, you can find her listening to crime podcasts and watching travel vlogs. If she could witness any historical event, it would be a tight race between the moon landing and the infamous Woodstock music festival. She dreams of living in New York City someday. Oh, and she wants to learn to speak Russian and…Swahili?!
Welcome to the Brainiac family, Laura. We are delighted to have you work with us and we simply cannot wait to see you flourish. Kuendelea na zaidi, Laura! (Onward and upward, Laura!' in Swahili – but you already knew that, didn't you?) 😉
David Roman