Meet Artem, our new Test Automation engineer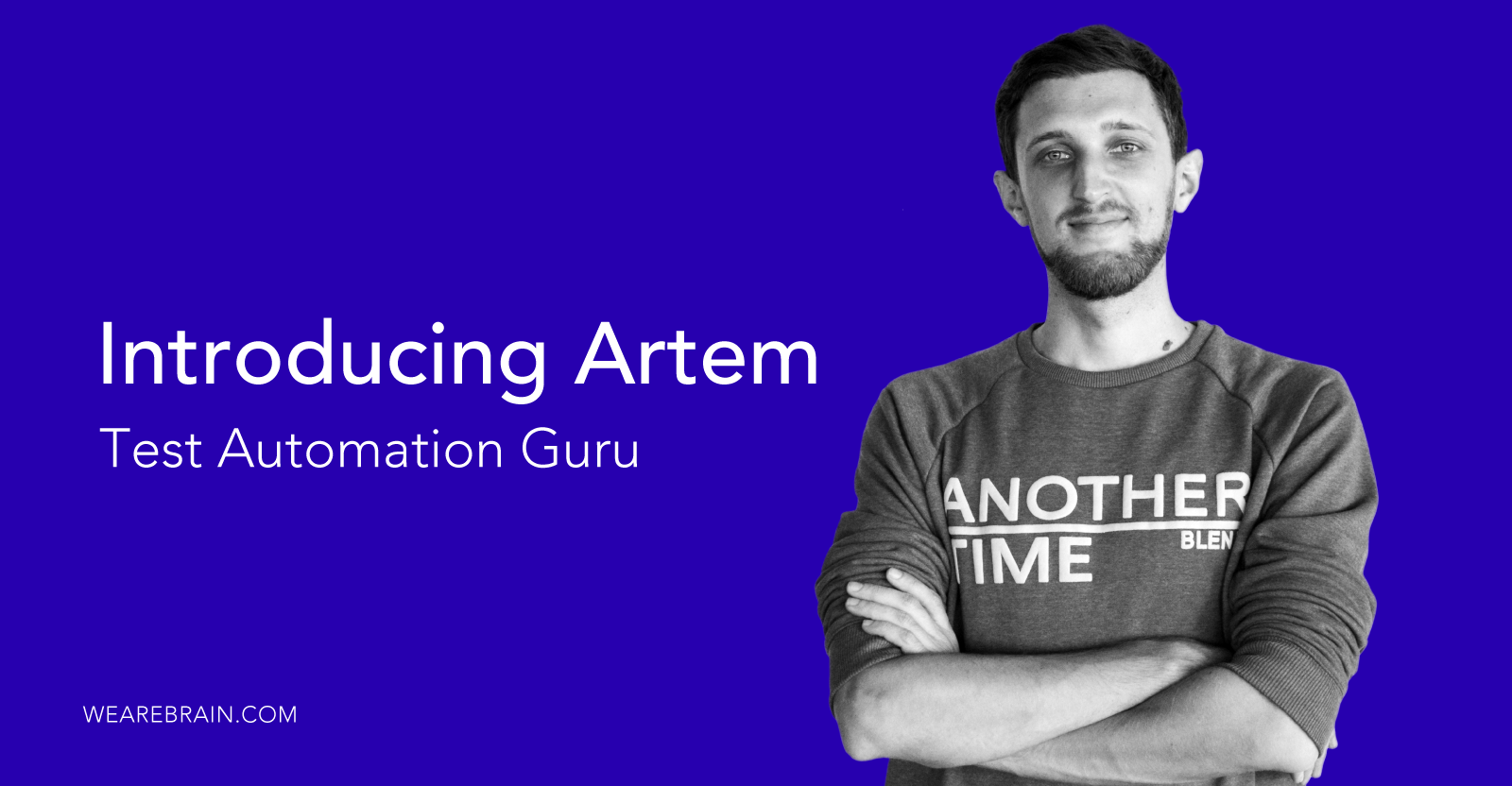 We are pleased to welcome Artem to our team of visionaries and trend predictors as he takes on the role of our new Test Automation engineer. Artem will join the growing and prestigious ranks of our highly effective Ukraine team and he will add his expertise to our Maxeda project. As a Test Automation engineer, Artem will devote much of his time to this role but he will also bring something new to the fold — he will introduce a new wave of testing known as contract testing. We are excited to see the impact this new wave will make and where it will take us. Watch this space!
Artem is fully qualified to tackle this new approach to testing as he holds a Masters degree in Cybernetic Economics and therefore understands the nuances and complexities that come with this new way of testing. But having impressive credentials behind you with a bunch of experience isn't enough to keep oneself on the cutting edge of innovation which is a crucial component of the success of digital and information technologies in today's day and age. Artem explains how he continues to learn, "I research a lot about testing, especially specialised automated testing. This keeps me up to date with current trends so I can manoeuvre myself into the position of innovation — when you understand the current way of things is when you are able to create new things" he says.
All Brainiacs are a part of a complex ecosystem of innovation and production. Each of us has an important role to play in the way in which we approach new projects and test our capabilities on new technologies and outcomes. The way we structure things here is that we are all on the same page working toward the same goal. When this is harnessed correctly you will be amazed at the potential of your team. Artem understands his role in the greater motherboard of WeAreBrain and when our team members start out their career with us with this mindset, it makes for creative magic. "I really enjoy making myself useful to the team by playing my part in order for us to reach the ambitious goals we have set for ourselves. When my team is able to use results based on the work I have done to help realise our goals, it makes me very happy. I enjoy working with my very open-minded and friendly teammates at WeAreBrain" he says.
When Artem isn't trying his hand at new wave testing processes you can find him enjoying his hobby of riding his bicycle in various competitions such as Enduro and Mini-Downhill. He splits up his free time by reading up about both new testing processes and new ways to improve the performance of his bicycle suited to different terrains. "I can't choose a favourite" he jokes.
With Artem's personal mantra being "…the 80/20 Principle. 80% of the effects come from 20% of the causes…" you can see how a dedicated Test Automation engineer is never fully apart from his work.
Welcome to the team, Artem. We look forward to seeing you grow into your position and we are excited to see how you leave your mark.
Paula Ferrai