Low-code vs no-code development: the key differences
Contributor
Dmitry Ermakov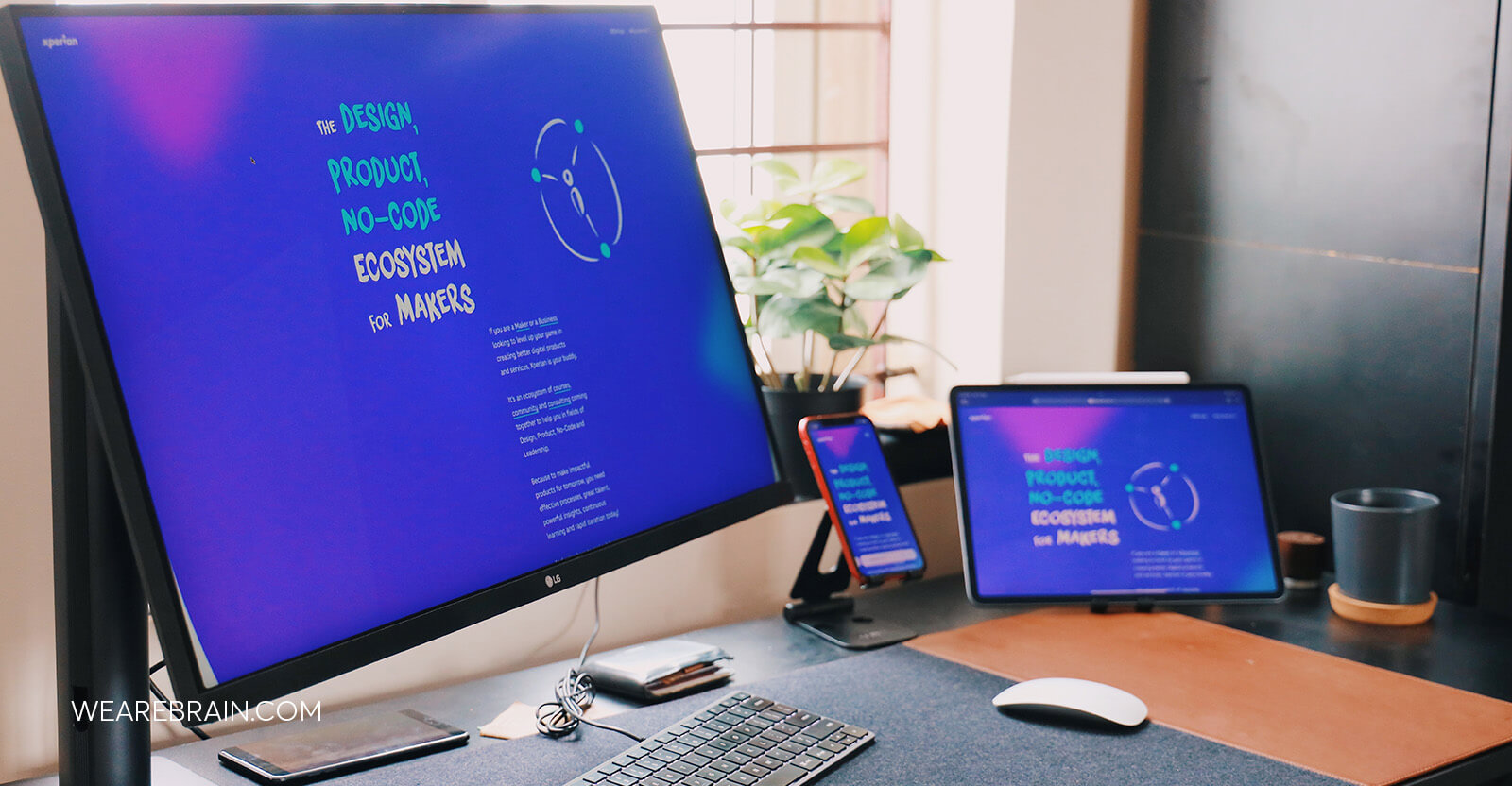 Until recently, organisations wanting to create new information systems had limited options. Either they had to build a new system in-house with their own existing development team (or create one) — which is expensive — or they could purchase out-of-the-box vendor systems that are cheaper but come at the cost of having limited customisation functionalities. Luckily, there is a promising alternative.
Low-code/no-code (LC/NC) development is a growing trend for good reason, as it serves as the perfect middle ground for organisations wanting fast and affordable information systems that are easy to use and implement at a fraction of the cost.
Let's take a look at what low-code/no-code development involves and what the benefits and drawbacks of these seemingly revolutionary development tools are.
What is low-code development?
Low-code development refers to web and application development tools that require some technical coding skills and know-how that can be used by both junior and experienced developers. It assists developers to design and create applications fast with very little hand-coding through drag-and-drop visual boxes of pre-written code into a workflow.
It is similar to traditional development processes but with more shortcuts provided. For example, developers can use a pre-existing user management system rather than coding one from scratch. Low-code development platforms are aimed at creating a vast array of software solutions so coding is still important to provide more possibilities for scalability.
Zoho Creator is one of the most popular low-code development platforms (LCDP) on the market, offering simple and easy to use tools to help developers create amazing websites.
What is no-code development?
The secret to no-code development applications is that they democratise the development process by giving everyday business users the ability to create websites, mobile applications, and even back-office solutions through a graphical user interface without requiring any technical programming or coding skills.
The interfaces are simple to use with drag-and-drop functionality making almost anyone able to design systems, therefore eliminating the reliance on costly software developers. They are easy to use, fast to implement, and far more cost-effective than hiring a developer.
Webflow is a popular no-code development website building tool. Our team has used the platform for a number of client projects that require simple yet efficient websites in a time-efficient manner. 
The differences between low-code and no-code development
As Gartner suggests, the key differentiating factor between low-code and no-code development is the target audience. As low-code development still requires technical skill and coding knowledge, low-code development platforms are primarily suited to developers. These platforms help good developers code faster.
On the other hand, no-code development platforms are catered to business users (i.e. non-coders) as they offer no manual editing of code and instead aim to create simple yet great user experiences.
But from a business perspective, there is a more important differentiating element between the two: openness.
Low-code platforms are 'open', meaning developers can make changes to the code at any time, affecting how it works and increasing the number of use-cases for the application.
No-code platforms are a 'closed' system, meaning they operate only on a single version of the application. So, when a no-code platform gets an update, the application will not break and the updates will be immediately available to all users without the need for testing.
So, there is a kind of trade-off between the two development types: the possibility for customisation and scalability at the cost of a developer, or fast and simple fit-for-purpose solutions that anyone can create that is more affordable.
Benefits of low-code and no-code development
There are many benefits to LC/NC development which is why many organisations are opting for this route rather than the traditional development approach.
Speed
LC/NC development approaches are primarily focused on speed. The quicker developers are able to create and implement new systems means the faster they can be available to work on complex tasks that require skill and experience. Additionally, non-programmers can set up a solution for their department in a few hours without having to wait for IT to take weeks or months to build a custom solution.
Affordability
LC/NC development significantly reduces the reliance on costly developers, which means in certain instances their salaries can be avoided altogether, and in others, their hours can be dramatically reduced. This also lowers the costs involved in recruiting.
Time to market
Because of the speed of LC/NC development, businesses can deliver to clients and markets far quicker than using conventional hard coding. This is largely due to pre-written code, pre-packaged templates, and drag-and-drop functionality that ensures speed and efficiency. Additionally, LC/NC development platforms provide one-click deployment, meaning no stressful and complicated launches.
Low risk/high ROI
LC/NC development platforms provide robust pre-packaged data integration, cross-platform support and security processes which reduces risks at a fraction of the cost. Businesses can leverage these features to great reward and success.
Drawbacks of low-code and no-code development
As with any new software, the benefits are tempered with a few drawbacks. However, understanding the causes for these is the first step towards turning these setbacks into solutions.
Integration issues
When it comes to crucial business systems, LC/NC solutions will likely cause integration problems down the line as the scalability and customisation features are somewhat limited. Therefore, for large businesses, it is important to customise business integrations to ensure long-term scalability. In some instances, hiring an experienced developer to oversee integrations is a good move.
Skills and knowledge gap
The magic of no-code development's ability to turn anyone into a budding programmer can also be seen as a drawback in the instance of the knowledge gap. Since most business users lack in-depth experience, creating a proper API on the level of any developer will be difficult. This will cause issues for businesses looking to scale. In this case, hiring a developer to create your API should be considered.
Management challenges
When non-programmers create digital systems for their department, the product is often not very good. When the system is handed over to IT departments, more time is required to ensure the systems are correctly functioning and able to integrate. Department managers should be educated in LC/NC development, encourage LC/NC development in their team, and oversee this process to ensure a productive relationship between their department and IT.
Conclusion
How do you choose between low-code or no-code development solutions for your business? The first thing to do is to ignore the marketing hype: after all, the concept of 'no-code' doesn't mean there is no code involved, it is simply hidden.
Businesses must search for a development platform that works towards solving their vital business issues and that has the ability to scale and adapt to challenges on the horizon. It is crucial that the development platform is able to successfully integrate with external data sources and vendors.
A good rule of thumb to help put this question into context is this: consider all the important elements related to how your business as a whole (and your people) will use the platform and who the primary users will be.
Dmitry Ermakov