Thanks, 2022: You've made us stronger.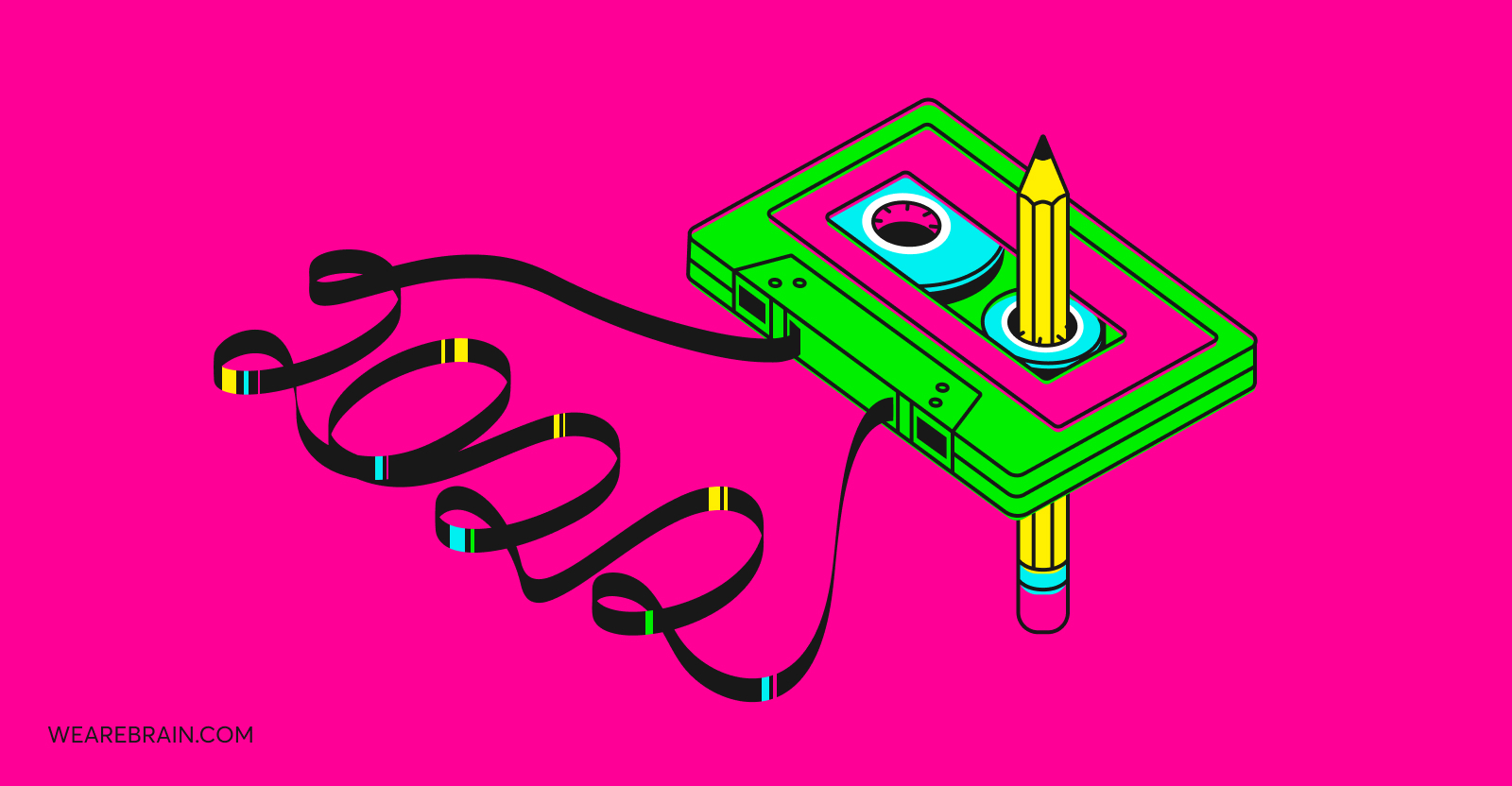 How to describe 2022? In a word: challenging. In a sentiment: not enough to keep us down.
Much has been written about the ramifications of the war in Ukraine, rising inflation, and reactive markets – especially in the technology sector. The real impact will only be seen in 2023 and beyond.
But instead of dwelling on the many challenges of 2022, we want to focus on all the wins we managed to achieve in spite of everything this year. We endeavoured to make the world a better place – and we succeeded thanks to the unwavering support of our incredibly dedicated team and our wonderfully supportive clients and partners.
So, buckle up – this is our very own year recap unlike any other before, summarised in 23 points based on our core values: Kindness, Boldness, Curiosity, Ownership, Creativity, and Adaptability.
Kindness
You get what you give.
The WeAreBrain Foundation was launched in June 2022 with the aim to enable potential in individuals, organisations, and institutions through the responsible use of digital technologies.
We contributed to the Humane Society International which keeps animals safe all over the world, including Ukraine where hundreds of pets have been left homeless due to the war.
Together with more than 100 leading companies, we took part in the charity project "Alley of Resilience".
In March, we started a private fundraiser to support Ukraine. Almost €18,000 was raised through 138 donations – amongst them many of our friends, family, and business partners.
An additional €15,000 was donated by our partners from Anywhere365.
Over the course of the year, WeAreBrain provided an additional €160,000 in financial support across Ukraine, while many of our team members continued to run individual support actions.
Boldness
Making an impact is our bread and butter.
After 7 years of DDA membership, our CEO Elvire has joined its board while also being listed as one of Amsterdam's leading Tech entrepreneurs in 2022.
Back in 2021, we launched our book Working Machines. To further democratise access to AI learning resources, we launched a free online course in AI, as well as our our AI regulation website, the ultimate guide to understanding the latest AI regulations on a global scale.
We decided to double down on our commitment to sourcing talent from Ukraine, interviewing more than 200 amazing candidates and hiring 21 new team members.
Curiosity
Dig deep to learn more and the rewards will speak for themselves.
Our guilds took shape in 2022 with special knowledge-sharing sessions around innovation in Digital and IT. Five more team members passed their PSM, Agile, and Scrum certifications.
A special shoutout to our incredible HR guru Olena who seriously pushed our employer branding activities in 2022 with our Great Place To Work certification in February. As a recognition of all her efforts, EBNavi awarded us the 2022 Employer Branding Star.
2022 was a record year for us in terms of Awards and Industry recognition. Here are all the awards we achieved this year thanks to our outstanding team:
FD Gazelle 2022
Het Financieele Dagblad (FD)
Fastest-growing companies in the Netherlands
Diversity & Inclusion Awards 2022
Una Collective & The Talent Agency
Category: Pioneers
Winner Silver Dutch Interactive Awards
Award Category: Disrupter (with Opendairy.com)
2022 EMERCE 100
Best e-business companies in 2022
Category: Digital agency full-service (mid-size)
MT/Sprout DX300 2022
Global To 150 ranking: new entry at No. 100 and position 7 in the category Full Service
Ownership
We take care of our own. In return, they enable us to thrive.
We welcomed amazing new clients and expanded work with our existing partners, including:
Tonies
Grit Co
Urban Gym Group
Anywhere 365
Keesing Media Group
EON
Alure Music – an amazing emerging music producer and our first resident DJ client. Make sure to check him out on Spotify
In a team of 60+ mavericks, we are now an eclectic and diverse mix of 12 nationalities, giving every project a uniquely global perspective.
We re-launched our WeAreBrain Team Reward Program thanks to our friends at Sharesquare.
We delivered 30+ client projects for our partners Praxis, Brico, OpenDairy, TIP Group, Afari, InHolland, MyRiskDesk, TheOptimal.Me, GAIN FoodActionCities, EHL, Radio Holland, and HNK.
In total, we hammered down 2000+ tasks with an outstanding 20000+ code commits. Additionally, we continued improving our organisation's maturity in the fields of:
Enterprise technology stack development
AI & Data technology stack development
Innovative and emerging technologies development
Security (we transitioned to a password-less organisation)
Creativity
We didn't only think outside of the box, we redesigned it.
We published and released 50+ blog posts, taking our total to over 400+. Furthermore, we grew our online audience by more than 35%.
To help the team destress, we organised Yoga classes online and team-building sessions, both virtual and physical. Where possible, we kept our regular and ongoing company town hall meetings to keep everyone involved and updated on the progress of our business.
Adaptability
The only constant is change – the only way is forward.
We massively adapted our entire Recruitment process moving to a fully value-based interviewing process (including scorecards and full integration into our HR system).
We reviewed our vacation policy and increased vacation days by 25%.
We truly MacGyvered above and beyond to set up electricity generators and Starlinks in Kyiv to provide local communities with heating and electricity during power outages.
We helped organise over 15 individual consultations with a professional psychologist and hosted a practical webinar called "War-Life balance" with the coach for our team members.
That's a wrap for 2022
In 2022, we cried, we battled, yet we also thrived. We can truly say we left everything on the floor to make this the biggest year of our existence.
Our special thoughts and prayers go out to our team members currently serving in the military, defending democratic values not only for Ukraine but for everyone in Europe and beyond. Failure is just not an option. We owe it to them.
Whatever 2023 has in store for us, we are ready to take on the challenge. Time to hopefully reset, recharge, and then continue flying in 2023.
Mario Grunitz