Digital marketing trends for 2023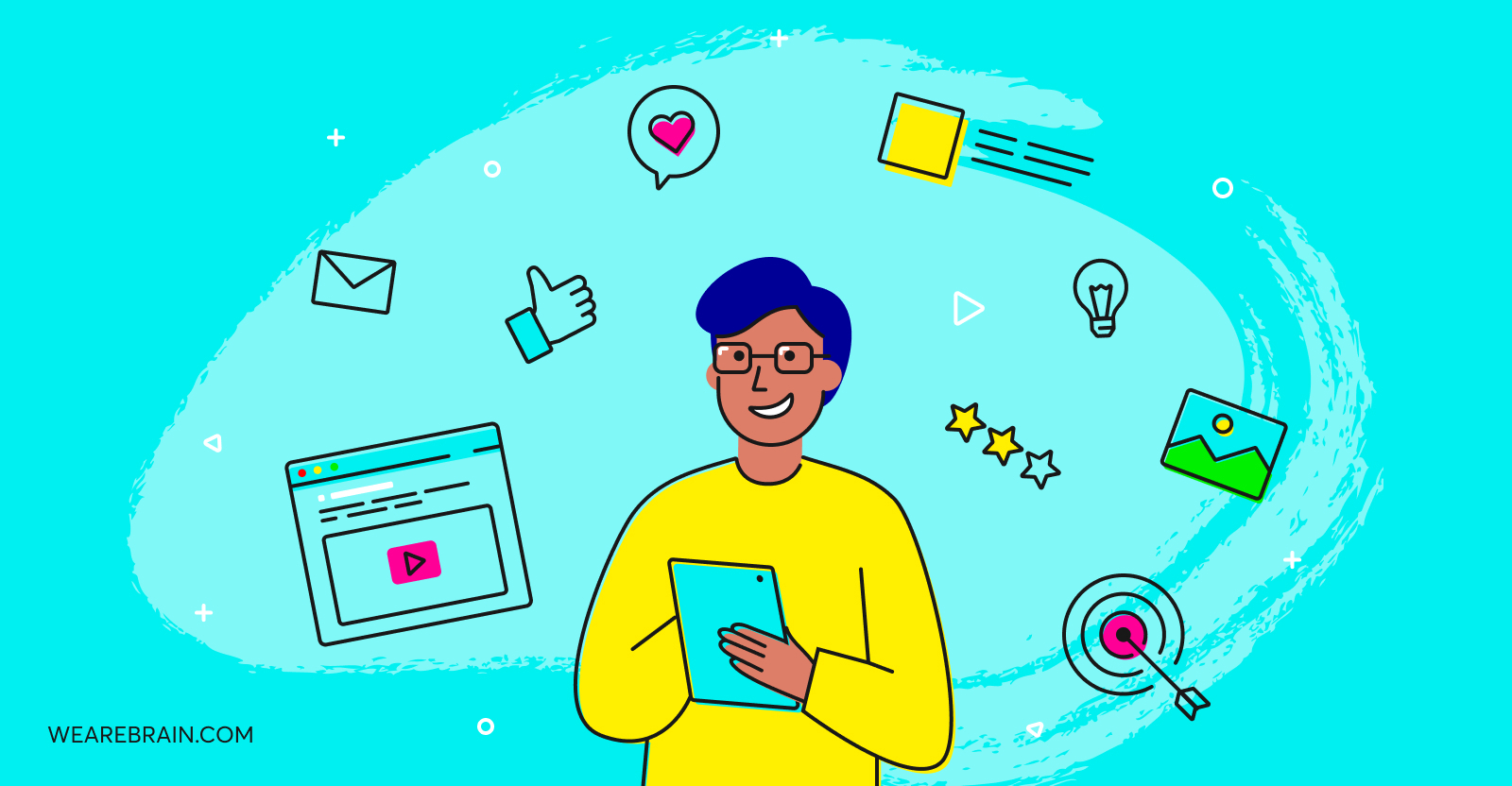 As the world and technology evolve, so too must marketers. For businesses to thrive in the digital world, marketing teams are required to rethink their approach to reaching and engaging with their audiences.
The development of new technologies influences marketing trends.
For example, video and Augment Reality (AR) are being leveraged more today because the technology of regular smart devices is conducive to them – both in capturing and receiving the video content. Additionally, the Web3 and metaverse movement is bringing new ways to engage audiences than ever imagined.
The point is, marketing and technology are more intertwined than ever in how they shape the way in which experiences are delivered to consumers.
With this in mind, here is our list of the top digital marketing trends for 2023:
1. Consent-based marketing
Google announced plans to put an end to its support of third-party cookies on its Chrome browser, effectively killing data-driven targeted advertising. Originally set to take effect in 2023, Google has once again delayed the scheduled deprecation of third-party cookies to the second half of 2024.
In tomorrow's cookieless world, marketers will have to pivot from traditional digital marketing methods to consent-based advertising where customers willingly share their data. Businesses must now focus on how to effectively acquire, gather, manage, and store 'first-party data' from users. Establishing strong brand-user trust is crucial for this to work, so we expect to see brands looking to leverage themes of trust in their marketing campaigns in the build-up to when the deprecation is finally released.
2. Immersive experiences with AR and VR
Augmented Reality (AR) and Virtual Reality (VR) have become the ace up every brand's sleeve to deliver memorable interactive experiences. As a level-up from generic ads you see when scrolling, brands are leveraging this technology to create immersive brand experiences that allow customers to engage with a product like never before. This turns consumers into active participants of a product or activation which invests them deeper into the brand experience.
AR and VR technology are set to change the marketing game in 2023 and beyond. These technologies have already made an impact on many industries, including fashion, giving rise to digital fashion. With the Web3 and metaverse movement gaining stride, AR and VR are how we will plug into these digital worlds – making them a must-have for brands and businesses in 2023 and beyond.
3. Video content
Brands will be increasing their focus and marketing spend into social media video marketing in 2023. This digital marketing trend is growing significantly as the power of engaging and shareable content is an opportunity marketers in 2023 cannot miss. Google asserts that an overwhelming majority of online users prefer to watch a product video before making a purchase. To further bolster the reach of social media videos, TikTok and Instagram videos are now indexed and appear in search results.
TikTok continues to grow rapidly, with 3 billion downloads to date and over 1 billion active monthly users. Instagram updated its algorithms in 2022 to push more video content to users, and YouTube has recently released Shorts – a short-form video creation tool – to jostle for social media video supremacy.
The Google-owned video platform has come out firing with a revenue model designed to lure content creators away from competitors TikTok and IG Reels. It gives creators a 45% revenue share of all content released, which is far more than other platforms.
On top of this, Twitter and Snapchat are also pushing for more video content and tools in with their respective platforms.
4. Illuminating the dark funnel
The dark funnel refers to the various unknown and untrackable insights that fall through the cracks during the customer journey. In reality, the dark funnel consists of areas where buyers and customers operate that attribution software cannot measure: online communities, organic social engagement, PR, word of mouth, events, etc. In 2023, marketers worth their salt will begin to develop digital marketing strategies to target the dark funnel and improve customer engagement and conversions.
5. Interactive content
Interactive content marketing has recently turned from a trend to best practice largely because it works at establishing a deep connection between brands and their audience. Interactive content usually comes in the form of online surveys, quizzes, contests, giveaways, polls, and general questions which aim to engage users directly to elicit a response or interaction with them, thus establishing a connection between brand, content, and user.
Primarily aimed at engaging and entertaining audiences to boost the user experience, interactive content is also used to increase the length of time users engage on a platform which helps a brand to feature better in searches and feeds.
6. Image and video SEO
Most people type their queries into a search bar or just talk to them, but there is a new way to search online. In 2023, we expect to see a continued rise in reverse image searches: uploading an image or video as a way of finding the source of the image. Take Google Lens as a great example: if you see an image of someone wearing a great pair of jeans, you can upload the image and the Gods of Algorithms will match it to the source so you can find out where to get your very own pair.
Reverse image (and video) search is set to spread like wildfire in 2023 as more businesses identified the benefits of this evolving technology, leading to a demand for image and video Search Engine Optimisation (SEO). Now that Google is indexing TikTok and YourTube Videos, marketers will need to truly understand SEO in order to create room for optimising their video and image content to feature high in searches.
Shoppable posts are social media posts that promote products and connect users directly to the checkout via a single swipe or click. They aim to increase conversions by streamlining the payment process, making it easier for you to bankrupt yourself overnight because you simply had to get that gold-tinted coffee machine.
Shoppable posts are most commonly found on social media platforms such as Facebook, TikTok, and Instagram. With a projected 4.89 billion active social media users worldwide in 2023, we expect to see a heightened drive for shoppable posts in most major marketing departments in 2023.
8. AI-powered marketing
Artificial Intelligence (AI) has been helping digital marketers reach their target audiences for a few years now but we expect to see a continued rise in adoption in 2023 as the technology evolves and becomes more accessible. AI is used to maximise reach, enhance communication, analyse data, and track sales in real-time, giving marketers valuable insight into the performance of each campaign and overall strategy. 
For instance, conversational marketing is where the latest innovations in chatbot technology and conversational AI converge to create authentic customer experiences. Conversational marketing quickly and easily moves leads through sales funnels through real-time sales conversations between customers and chatbots. These interactions assist buyers and customers through the browsing and purchase stages and provide tailored experiences throughout the process. We see conversational marketing taking big strides in 2023 as a digital marketing trend to look out for.
Machine Learning (ML) capabilities are leveraged with AI to assist marketers in creating highly personalised target messaging by learning from users' online activity to gather an audience profile according to their tastes and needs. From this, marketers can suggest, recommend, and promote products and services ML algorithms have shown they will be interested in. This is commonly seen in YouTube or Netflix recommendations based on what you have previously watched. We will continue to see more targeted marketing messaging and improved recommendation algorithms in 2023, ensuring AI-powered marketing continues its popularity.
2023 could bring more brand activations occurring in the metaverse (in one of many). As the metaverse and Web3 are still in their infancy, many brands will want to explore the possibilities they present at this stage to plant digital roots into these new worlds.
Although much of the hype surrounding the metaverse came during a time of economic growth, now that the global economy is struggling in 2023 so is the interest in the metaverse. However, considering the amount of investment large companies such as Meta, Google, and many more are pouring into these emerging technologies, it's not likely it is a gimmick. Big brands and tech businesses are taking it seriously, and so should you.
Earlier in 2022, Decentraland hosted the first-ever Metaverse Fashion Week that featured major brands such as Dolce & Gabbana and Elie Saab. Brands including Forever 21 and Estée Lauder opened their virtual stores in Decentraland's Fashion District.
We will expect to see more brands opening virtual stores and planning technology-powered activations in 2023.
Adapt and grow
As technology evolves, so do the opportunities for marketers to create engaging and customised brand experiences that attract and delight customers. The technology to support digital marketing strategies in 2023 are there; it is up to marketing teams to leverage them in creative ways to reach their audiences in ways that improve customer journeys and ultimately drive conversions.
How many of these digital marketing trends will you incorporate into your business's marketing strategy in 2023?
How many of these trends is your business planning to leverage in 2023? Let WeAreBrain help you strategise your digital marketing efforts and utilise these valuable technologies to drive your audience engagement. Get in touch with us today.
Paula Ferrai