5 books for UX & UI designers – WeAreBrain book club
Contributor
Anastasia Gritsenko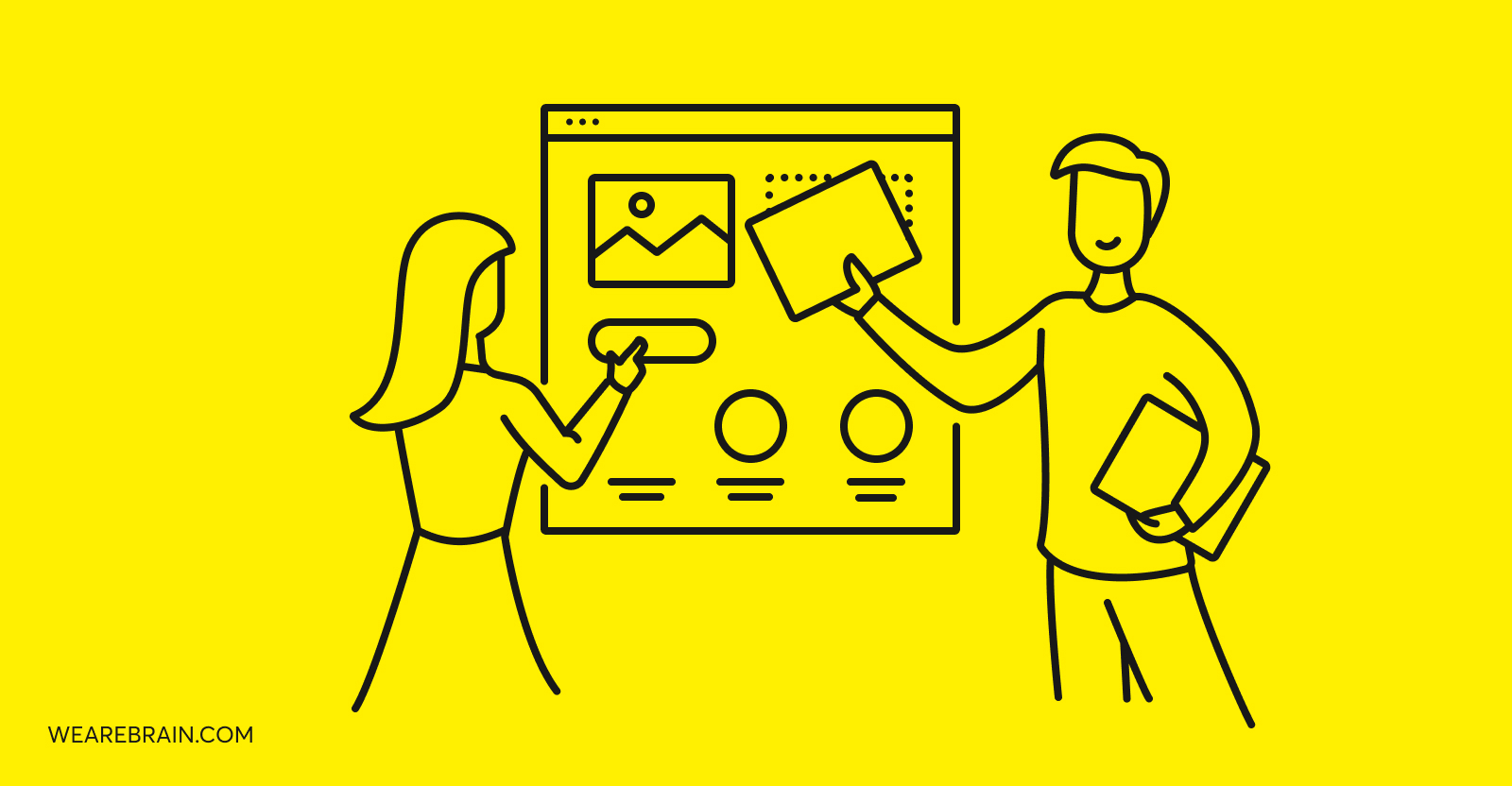 We're back with the latest instalment of our WeAreBrain book club, where we ask a member of our team to tell us about the books that have inspired them to excel in their career.
This week, we asked our UX/UI guru Anastasia to recommend her favourite reads about design principles, user experience, and user-centred design.
"I have found these books incredibly inspiring throughout my career as a UX/UI designer and strategist. In order to create the best possible digital experiences for users, it is important to be well-versed in the various theoretical perspectives of the masters who have helped shape the industry. I learned so much from these books and I hope you do too," says Anastasia.
It is important to know the roots of the industry to leverage what has come before as a means to innovate for the future. This book is a comprehensive and thoughtful review of the development of interaction design from the early days in Silicon Valley right through to the future possibilities of the industry.
Each chapter is an interview with key players involved in the development of interaction design, including Doug Engelbart, Bill Atkinson, and Bill Verplank to name a few. There are video interviews included in the accompanying CD, and the book even has a really great supporting website.
This book is perfect for any UX/UI designer looking to learn more detail about the fundamental classics in an easy and enjoyable read. It is a comprehensive and cross-disciplinary encyclopedia covering 125 laws, guidelines, human biases, and general considerations that are crucial to creating great design.
As we are a visual bunch, the book presents every major design concept beautifully illustrated with accompanying definitions. This book should be an essential component of any UX/UI designer's research bookshelf.
As UX/UI designers design for humans, it is important to develop a deep understanding of how people operate, what impacts their psychology, and what they expect from design. Great design elicits emotive power from the user, and so it is crucial to learn the major elements contributing to how audiences perceive design and user experience.
Weinschnek has created a compendium of design facts that explore insights into users' psychology that drives their behavior and interactions. This book is great for newbies and veterans alike who understand the importance and impact psychology plays on user behavior.
Although you might not easily find this at your local bookstore (check online), what this book lacks in availability it certainly makes up for in quality. The author has created digital branding and interactive media for global brands such as Adidas, T-Mobile, and Nintendo, and he crams his knowledge and experience into each chapter.
The book focuses on the methodology of designing interactions within brand ecosystems, revealing that websites and online stores are only a portion of interactive brand identity. Across all devices and channels, the book asserts that the interface is the brand itself.
This book is already considered an instant classic and should not only be read but owned by programmers and designers of all levels as it is the gift that keeps on giving. Originally published in 2010, the book is filled end-to-end with amazing content and insight that remains true in the design world to this day.
The book carefully dissects the process of web design, clearly defining every element that goes into planning and implementing a website. Although technical explanations are provided, Garrett does well to present illustrations and explanations that focus on the bigger ideas behind design rather than the tools used.
And there you have it, another WeAreBrain book club reading list for you to get stuck into the wonderful world of UX/UI design. We hope that you found Anastasia's recommendations insightful and maybe inspired you to add a few of them to your Amazon checkout cart.
Stay tuned for the next instalment coming soon!
Anastasia Gritsenko