6 crazy-cool AI websites you can try today
Hot topics 🔥
AI & Data Science
Marketing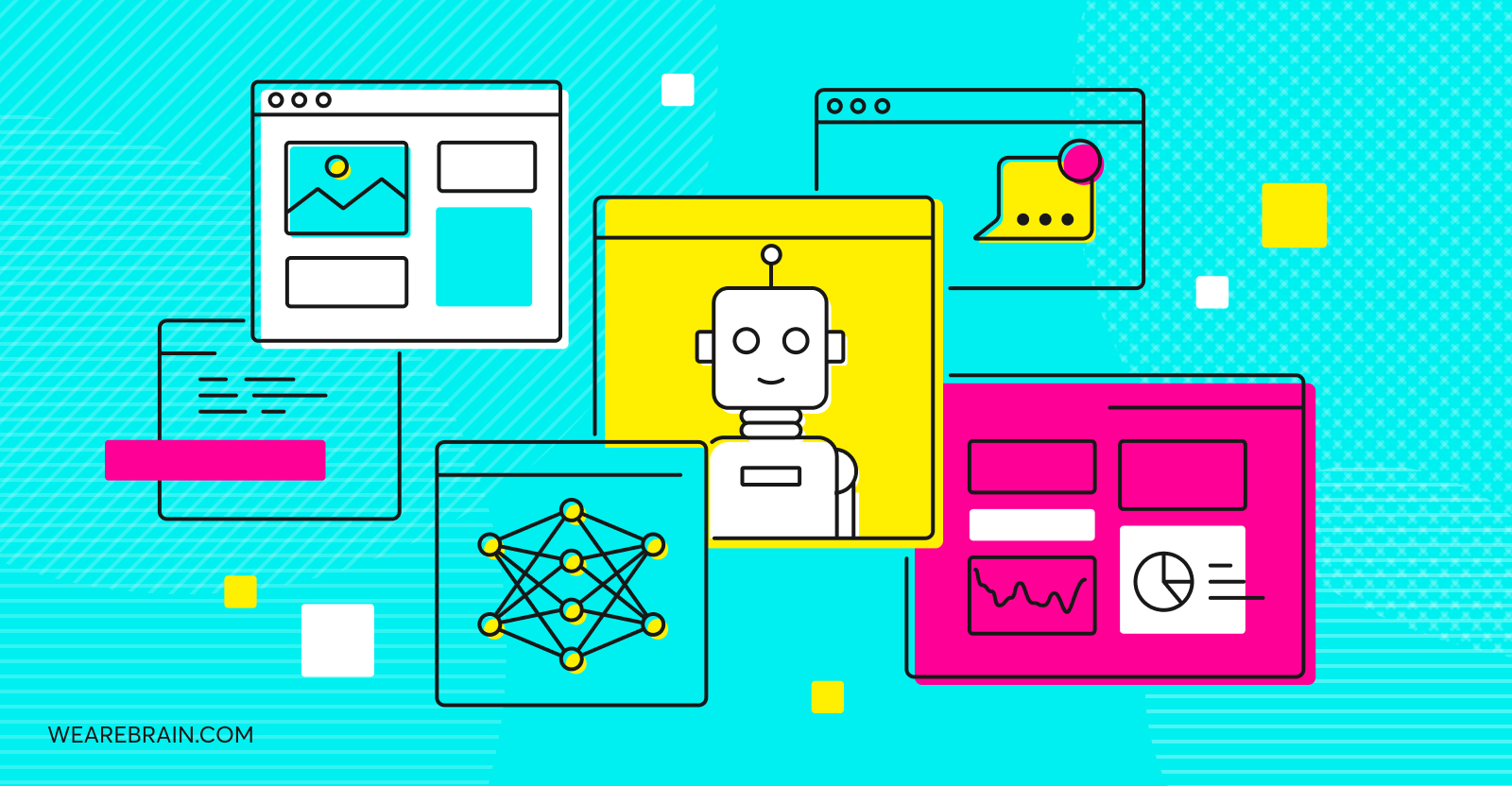 There seems to be no more ground for AI to unturn as it evolves beyond our initial dreams for its capabilities. But here we are – in a binary-woven digital world that is made easier, more efficient, and more progressive thanks to algorithms.
But we are still discovering more interesting applications for this society-shaping technology.
We know AI is responsible for streamlining processes, making predictions, mapping, graphing, and so much more, but the technology is being put to more interesting uses every day.
From photo editing to voice generation (and a lot in between), here are 6 crazy-cool AI websites you can try today.
Want to learn more about how AI is pushing the creative envelope? Read our article on AI Image Generators.
1. Writing
Copy.ai is a powerful AI-powered tool designed to generate marketing copy for businesses. Much to the collective screeches of copywriters everywhere, AI is now able to craft intelligent sales copy for e-commerce, digital ads, website copy, blog content, social media and email marketing. All you need to do is answer a few prompts about your project type, context, and tone and you will receive great copy generated in seconds.
2. Translation
Thing Translator is an incredible example of a great idea with even greater technology to match. The app allows users to take a photo of any object to learn how to say it in any language. For example, you can take a photo of your shoe and set the language to Italian and the word "scarpa" will appear, with an option to hear how it sounds. The app is powered by Google's Cloud Vision API and Translate API.
3. Photo editing
Magic Eraser is a photo editing AI website that allows you to remove any unwanted parts of an image in seconds. Magic Eraser lets you change the narrative of images in a few simple steps, great for post-breakups and declassifying top-secret government documents. All you have to do is upload an image, select the area/object/person/UFO you wish to remove and download your new image. If the 'truth is out there', it just got a lot harder to prove thanks to AI websites like Magic Eraser.
4. Music
Infinite Drum Machine is another of Google's AI Experiments that harnesses AI and Machine Learning (ML) to organise everyday sounds according to likeness. By feeding the ML algorithms thousands of different sounds, the algorithms were able to 'listen' to each sound and create a binary fingerprint for each sound to categorise them according to similarities. The result allows users to hover their cursor over collections of similar sounds and make beats with them using a beat generator.
5. Voice generation
Big Speak is a voice generator tool that allows you to generate English speech from text. All you need to do is type in whatever you want to 'say' using text (up to 300 characters) and choose your desired voice style (US male/female, UK male/female, Australian male/female) and your text will be generated into a sound wave in seconds. This AI website is a game-changer for the next generation of prank callers.
6. Search
Google's Talk to Books is an amazing search experiment tool that allows you to browse pages from books using experimental AI. It is designed as a creativity tool that lets you explore ideas and discover books from quotes that respond to your questions. The tool uses Natural Language Processing (NLP) and is designed for users to speak and ask questions in a conversational manner. When asking a question, the tool will suggest books that deal with this question either directly, indirectly, or semantically. For example, asking the tool "Is there a God?" will most likely give you a list of David Bowie biographies.
Bonus: Just for fun
Even Stranger Things is a fun tool that turns any photo into the style of the Netflix hit series Stranger Things poster design. The website uses AI to learn what is in the image and then adds the stylistic elements of the show's promotional images to create your very own Stranger Things-styled poster. See below for awesomeness.
Summary 
There you have it, 6 crazy-cool AI websites that show just how far the capabilities of AI technology have come. And this is just the beginning – as we delve further into our digital future powered by AI tools, the mind truly boggles at the types of further AI advancements we will be writing about in years to come.
More Bowie references, obviously.
David Roman