Super Apps – will they take over?
Contributor
Elvire Jaspers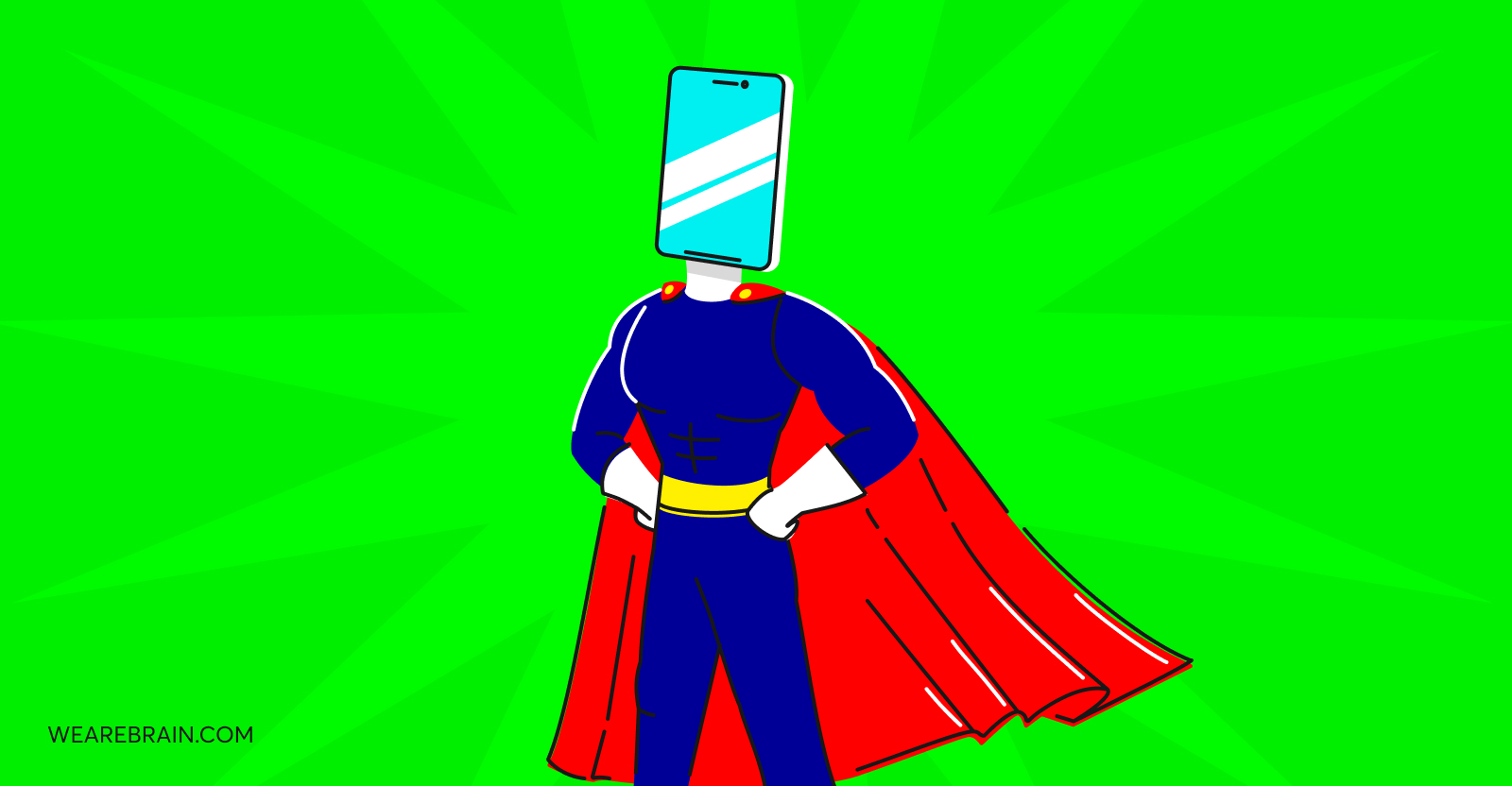 Despite being considered a relatively new and emerging trend in the West, super apps have been running the everyday lives of people in Asia, Central America, and Africa for years. From China's WeChat to Colombia's Rappi, super apps have exploded into the mainstream and are disrupting online marketplaces through to digital financial services – and almost everything in between. 
Claimed by experts to have the potential to create the world's first $10 trillion company, the super app is certainly an enviable market. Globally, 1 in 3 people are super app users, and Gartner predicts over 50% of the world's population will be daily active users of super-apps by 2027.
So perhaps it's not a question of whether super apps will take over the world, it's when.
What are super apps?
The concept is consolidation: super apps are self-contained, all-encompassing web and mobile applications made up of multiple lightweight apps which run inside a main app. The mini apps don't need to be downloaded separately, creating a single app that performs the functions of many. 
Users can consolidate multiple features, services, and functions of various apps into a single ecosystem that delivers consistent and personalised experiences. 
Most super apps have online marketplaces, social features, messaging capabilities, financial services, transportation services, and delivery services rolled into one app. Multiple services offered from one platform create a frictionless user experience that allows users to switch between various tasks without having to open other apps.
The list of super app functions is constantly growing, with certain apps providing services such as doctor appointment booking, visa applications, and even divorce processes. 
Which markets are super apps dominating?
Super apps are an ensnaring way to make users stay online and shop for longer, increasing their aggregate spending. As such, super apps are dominating e-commerce, from online shopping to food and grocery ordering. Businesses are also starting to use super-apps for employee use to support composable business systems. 
China's WeChat is the world's most popular super app with over 1.3 billion active monthly users. It is a textbook example of a successful super app, offering a wealth of growing services such as mobile shopping, gaming, daily services programs, transportation, travel, and financial services. 
WeChat's City Services mini-program allows users to control almost every aspect of their life, from transportation booking and doctors' appointments to paying electrical bills and reporting a crime.
Other super apps offer most of these services. Here are a few of the industries that super apps are dominating.
Banking and Finance
Super apps are becoming a mediator between banks and people. WeChat and Alipay offer a wide range of basic banking services, including savings and investment products. People can make transactions using super apps and even benefit from standard financial services. Online payments open the gateway for additional financial services such as insurance, investment, and remittance. 
E-commerce
Alipay offers users robust online payment services that seamlessly facilitate digital purchases. Part of the Alibaba stable, the super app offers online shopping services that are changing the game for e-commerce. Alipay allows users to create an e-wallet to purchase items online that supports 12 foreign currencies. 
Transport and food delivery
Rappi started out as a food and grocery delivery platform and has evolved to include many ancillary services, making it Latin America's most popular super app. Apart from offering all the usual services of a super app, Rappi's mini-programs like Rappi Food, Rappi Cash, and Rappi Mall allow users to manage most of their everyday lives. Additionally, Singapore's super app Grab enjoys a majority portion of Southeast Asia's food delivery market share.
Super apps: the good and the bad
For consumers, convenience is king. This is why super apps are so popular as they can provide services for almost every daily task in one self-contained, interconnected application. So, for users, super apps are, well, super. However, businesses in the West need to proceed with caution if they want to retain their customers.
Trying to convince existing customers that super apps are more trustworthy than fit-for-purpose or specialised apps is going to take some doing. With data security being a big concern in Europe and North America, companies will have to do a lot to convince customers to allow them access to so much of their personal and private life.
Moving away from a company's core offering may alienate users whose trust hinges on its specialisation rather than its service diversity. Before bundling every service they can think of, companies must assess whether they are serving their own interests or their customers'. Unnecessary change brings confusion and frustration, leading to customers opting to choose the competition. 
Will super apps take over the West?
While WeChat exploded at the perfect time when smartphone purchases in China were experiencing an extraordinary spike, offering a conduit to the internet and online payments, is the West similarly primed for a super app takeover?
A few years ago, the leading super app of the West, Snapchat, released a bunch of mini-apps that enable users to communicate in different ways, and even purchase movie tickets. Additionally, Meta-owned WhatsApp has included an e-wallet and money transfer functionalities in its offering. WhatsApp Pay is set to launch in India and Brazil this year. These are clear moves that the popular messaging platform has its sights set on becoming a super app.
Furthermore, FinTech darling PayPal is venturing into super app territory and is in the process of combining payments, crypto and shopping features. In 2020, Facebook introduced shopping capabilities to encourage users to shop on the platform. Uber is also making plans to evolve into a travel hub super app by including plane and train transport in its offering.
But while these platforms are popular in the West, they're in no position to rival the enormous reach of Eastern giants like WeChat and Alipay.
But there is another factor why super apps are so popular in China, and as a result, the East – regulations. China's mobile app regulations are more restrictive than the West. Google Play Store isn't available in China, and Apple is limited in what it can include on its App Store. 
As this factor is not present in the West, it is suggested that there is no need for super apps, as many Western users are comfortable with having multiple apps dedicated to specific purposes (thanks largely due to the operating power found in Western devices). 
It comes down to how much of an appetite Western consumers have for a self-contained, multi-purpose app.
Elvire Jaspers