How to optimise your e-commerce website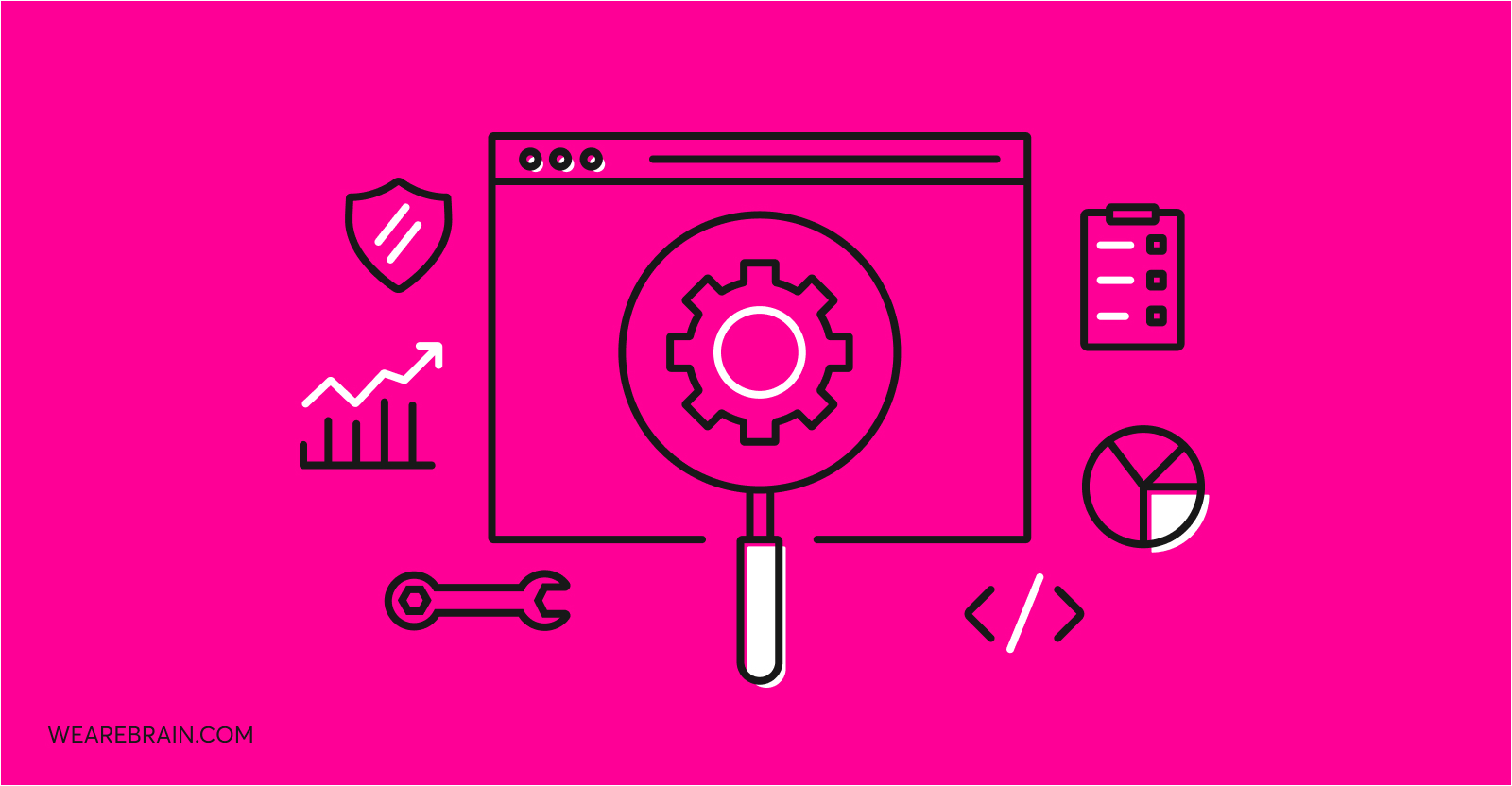 Successfully launching your e-commerce website is a big step, however it certainly isn't the last stage of the process. Post-launch is a crucial stage of your digital project that requires extensive planning, monitoring, and execution. It is a period of time where you live by the philosophy of Murphy's Law: anything that can go wrong will go wrong. Teams must be ready to anticipate and solve any teething issues related to going live, from routine bug fixes through to architecture redesigns, and everything in between. 
But how do you know where to look to see what is working and what isn't? This article will look at the types of data and reporting you can gather to help inform your post-launch business decisions, including how they can assist with informing system and product upgrades.
Data monitoring and reporting
Without monitoring, reporting, and data analytics there is no clear way to see how your newly launched website is performing. Once you have established your website's conversion funnel and determined the amount of steps required for users to make a purchase, you are able to identify the various touchpoints needing to be monitored. It is important that the goals and benchmarks you have set out for your website are performing according to your business objectives during the post-launch phase. These touchpoints or KPIs can be tracked and monitored with reporting tools like Google Analytics. Not only does this data show how users are interacting with your website, it helps to develop benchmarks for how your website should ideally perform. As such, they should be used to inform and guide various improvements to your website.
Based on the performance of each touchpoint you are able to see the bigger picture of how your website is functioning and how your users are interacting with it. From here, you are able to see which steps in the sales path are working well and which are causing unnecessary friction. Identifying key elements of concern is the first step, the next is to improve the situation and fix the problem to ensure your website is performing up to scratch.
For instance, if your checkout page conversion rate is averaging 40% on desktops but it is sitting at 10% on mobile then you clearly have an issue with your website mobile compatibility. Or, if your website experiences a high amount of traffic on all pages except for your checkout page then you likely have a pricing or product information issue. There are tons of KPIs you can track according to your business goals, but be sure to cover the 6 KPIs essential for your e-commerce business.
On-going development and optimisations
The beauty of having access to various data analytics is how they can assist with informing system and product upgrades. Once you have a good idea how your website is being used by visitors, you can begin to work on improving your UX and Customer Experience (CX).
You created your website for users to use and enjoy, and prior to launch you had a limited sense of how your users were going to engage with your digital asset. Now that you have a clear idea of what is working and what isn't thanks to your analytics, you are able to make the necessary adjustments and improvements to your website. This is an on-going process that involves listening attentively to your users' needs and wants, likes and dislikes, in order to create a website that your users love to experience.
You don't only have to rely on the raw data to get valuable insight into your website's performance: you can engage directly with your users through polls, quationarries, and feedback reports to find out specific details and personal experiences.
The point is that much like the launch of your website was not a single event but a lengthy build-up of preparation, the post-launch is a continuous phase aimed at ensuring all your technical and UX elements continue to work well. An e-commerce website is never completely done: analysing the data and optimising elements is required to ensure users continue to enjoy using your platform.
If you want to go deeper into how your users are engaging with your website to identify key areas for improvement, then we suggest reading our blog How to measure your Customer Experience (CX).
Post-launch technical support
We've written about the importance of e-commerce post-launch support which goes into much of the detail for this section. But to get more specific, your IT team should ensure these following key post-launch areas are managed successfully: 
Enhancement
Your team should focus on continuing to optimise your site's UX through analysis of market trends, site interactions, and user feedback. If your website is successful then you will experience high volumes of user data and traffic to your site. Your website should grow with your business, and therefore you need to set up a dedicated team of IT gurus to manage the scalability process.
Maintenance
A solid maintenance strategy is designed to help you identify and fix various issues and vulnerabilities before they become too much to handle and your website is forced to shut down for unscheduled maintenance.
Security
The success or failure of any e-commerce website lies in the strength and security of its payment portals. Unfortunately, there are many nefarious bots and spyware that prey on digital payment processes which means that getting this right for your platform is crucial. Of course, the aim is to neutralise any potential security threats associated with sensitive payment data at all times, but it is especially important during the post-launch phase where your site will experience more traffic and payment processes than before. This is a time of behind-the-scenes chaos that criminals are likely to take advantage of, so be sure your team is able to thwart any security issues before they occur to establish a path of long-term trust with your users.
Summary
As you can see, simply hitting the go-live button to launch your website only ends one process and begins another equally important and complicated one: the post-launch phase. If your e-commerce website is to have any impact on your target audience it needs to be able to remain functioning in ways that please your users, not only post-launch but well into the future. Thanks to the plethora of data analytics at our disposal, it is easy to monitor the performance of each digital touchpoint of your website to see which aspects are working and which are not. From here, along with user feedback reports, you can make informed business decisions regarding site optimisations to create memorable user experiences.
Tanya Lyabik