Mobile learning is the new educational frontier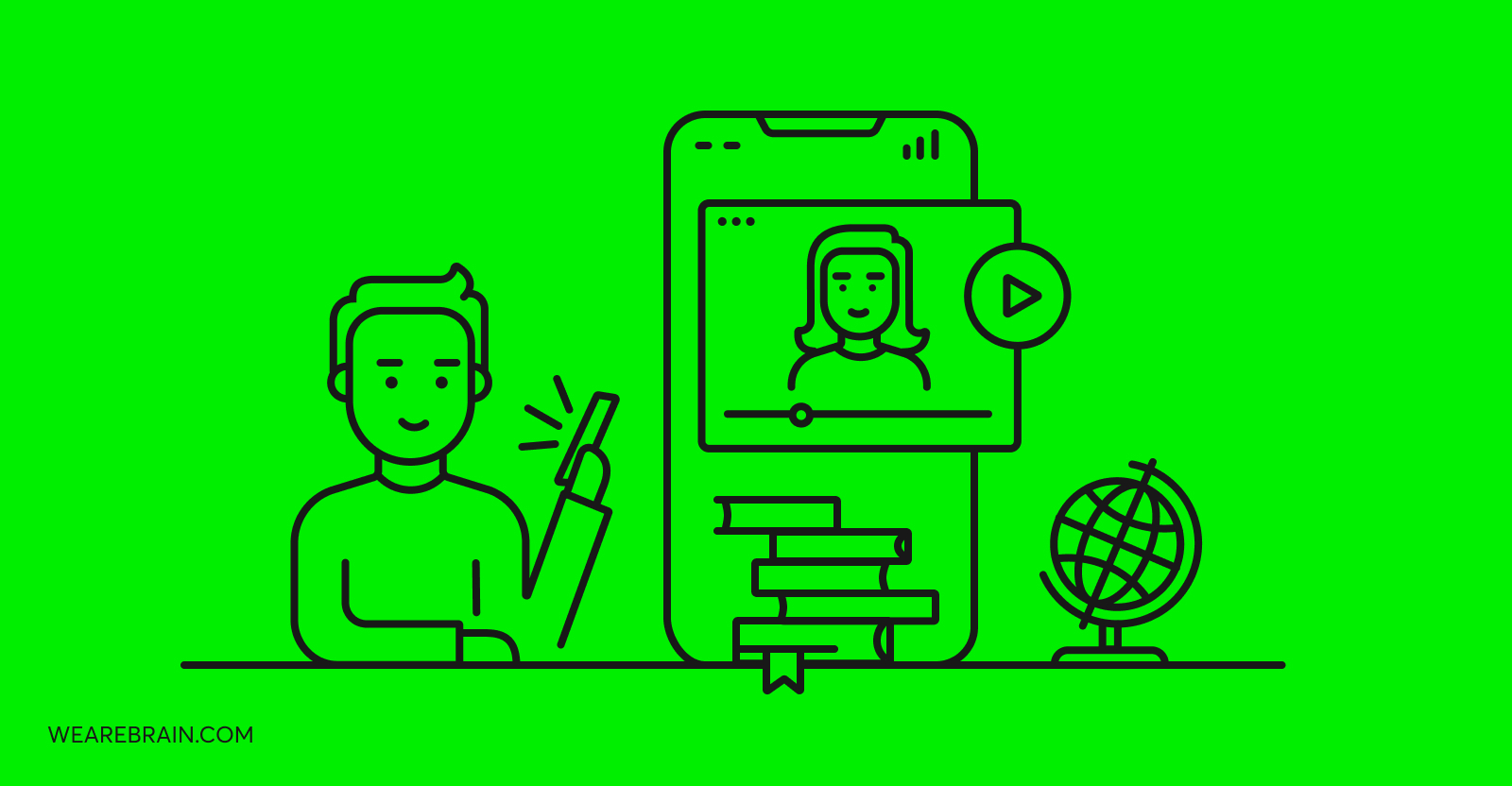 Learning on the go has never been so popular with almost all learning happening virtually in 2020. Formal schooling institutions needed to find ways to engage students while they were learning from home, while the 'average Joe' found themselves with more time on their hands than usual. So many turned to something more educational for engagement and entertainment. In the wake of more demand, some mobile apps really stepped up.
The advantages of online learning have been well established, with accessibility being one of the biggest. Not just from the perspective of having your education tools in your pocket but also in terms of what you're able to learn. Want to learn how to start a podcast? Here's Anchor. Need to read more books but don't have time, try Blinkist. Have a penchant for understanding space? Why not learn directly from the experts at NASA? Never before in all of history has knowledge been more accessible and dare we say, fun to acquire.
Microlearning is very effective
Most mobile learning platforms utilise microlearning as a methodology for delivering lessons and content. Characteristically a lesson will be between 2-5 minutes long. Statistics show that this method helps learners retain information at a significantly higher rate, and they also learn new information 17% faster than with traditional teaching methods. Add to that, course completion rates are much higher with organisations like 2U recording a jump from 5 to 85% when mobile app integration was included in their course strategy.
Several applications have been developed over the years to assist children and university students with learning, while other applications have been developed to help individuals with self-improvement – everything from meditation to languages to learning yoga. You'd be hard-pressed to not find something that suits your learning needs.
3 free apps for formal education
Essentially the Google Classroom app functions as a virtual classroom. Students can submit assignments and homework through the app. Teachers can share resources, set-up class discussions and grade assignments. It's incredibly easy to set up, all you need is a Google account. The teacher will share the classroom code which will give students access to all the relevant materials they need to keep on top of their work. As an added benefit, parents and guardians can keep an eye on a learner's progress and the teacher can speak to parents about any concerns they might have. Google has also allowed for the integration of several third-party educational apps making teaching even easier.
This non-profit organization birthed by Sal Khan is considered to be one of the best learning apps available. Full stop. The fact that it's free is its biggest bonus. Khan's course focus is very academic and students can take courses in mathematics, economics and humanities. All lessons come in the form of video tutorials made up of recordings of drawings on a virtual blackboard. Khan Academy also provides online courses to prepare for standardised tests like SAT, MCAT, LSAT, which has become one of its biggest drawcards for learners globally.
Mathematics has always been a complex subject and can be incredibly challenging. In the past, many students were simply left behind because teachers were not afforded the time to give each student dedicated attention when they were struggling. Photomath helps students solve mathematical problems by taking them through step by step methodologies for solving the equations they're struggling with. It's like having a math tutor on call. Using animated instructions and interactive graphs, students become more engaged in learning the subject matter and best of all this app doesn't require an active internet connection to work.
Honourable mentions go to EdX, Udemy and Lynda that all host varying educational courses from full-blown university-level courses to certifications in practical skills like writing, designing and bookkeeping.
Apps for personal development
This app prides itself as a personal trainer for your brain. It's been named Apple's app of the year more than once and has both free and paid-for features. As a learner, you're given 5 different exercises that focus on different types of learning from increasing your vocabulary and comprehension to working out percentages and interest. The lessons are very practical, some are timed to check your mental agility and the whole experience takes 20 minutes out of your day. It also has very cool reporting functionality giving you insight into areas of cognition that you might need to focus on a little more.
In all honesty, there are so many habit teaching and tracking apps it's difficult to say which is best, however, Habitica caught our eye because of its innovative interface. Inspired by RPG video games, each task you complete helps you level up your custom avatar which provides extra incentive to keep motivated. You can also join up with friends and complete 'quests and missions'. Habitica helps you become more productive with your work and projects as it tracks your progress and makes suggestions on how to improve your work habits to become more efficient.
If you've ever wanted to try your hand at coding, then Mimo is the mobile learning app you should use. It's set-up so that as you learn new coding skills you can implement what you learn on a real-world project, like building your home page or developing user profiles. Mimo tracks your progress and motivates you to complete bite-sized lessons daily in order to maintain your streak. Before signing on for full membership you can try Mimo Pro for a 7 day free trial period. What makes Mimo particularly special is that the premium membership is very affordable, and provides access to an unlimited number of courses.
Honourable mentions go to Duolingo for languages, Curiosity for general knowledge and Yousician for learning to play musical instruments.
The scope for learning has become endless because of mobile technology. It's exciting to see how accessible education is becoming. However, it should be noted that one of the continuing stumbling blocks for mobile learning, aside from internet connectivity, is the limited digital literacy of educators. While children and students today are considered digital natives, educators are still coming around to the effectiveness of the technology now available. Having said that we're sure that 2020 went a long way to leap-frog digital literacy for everyone and we're sure there is going to be even more innovation in this field going into the future.
David Roman