Business in the time of COVID-19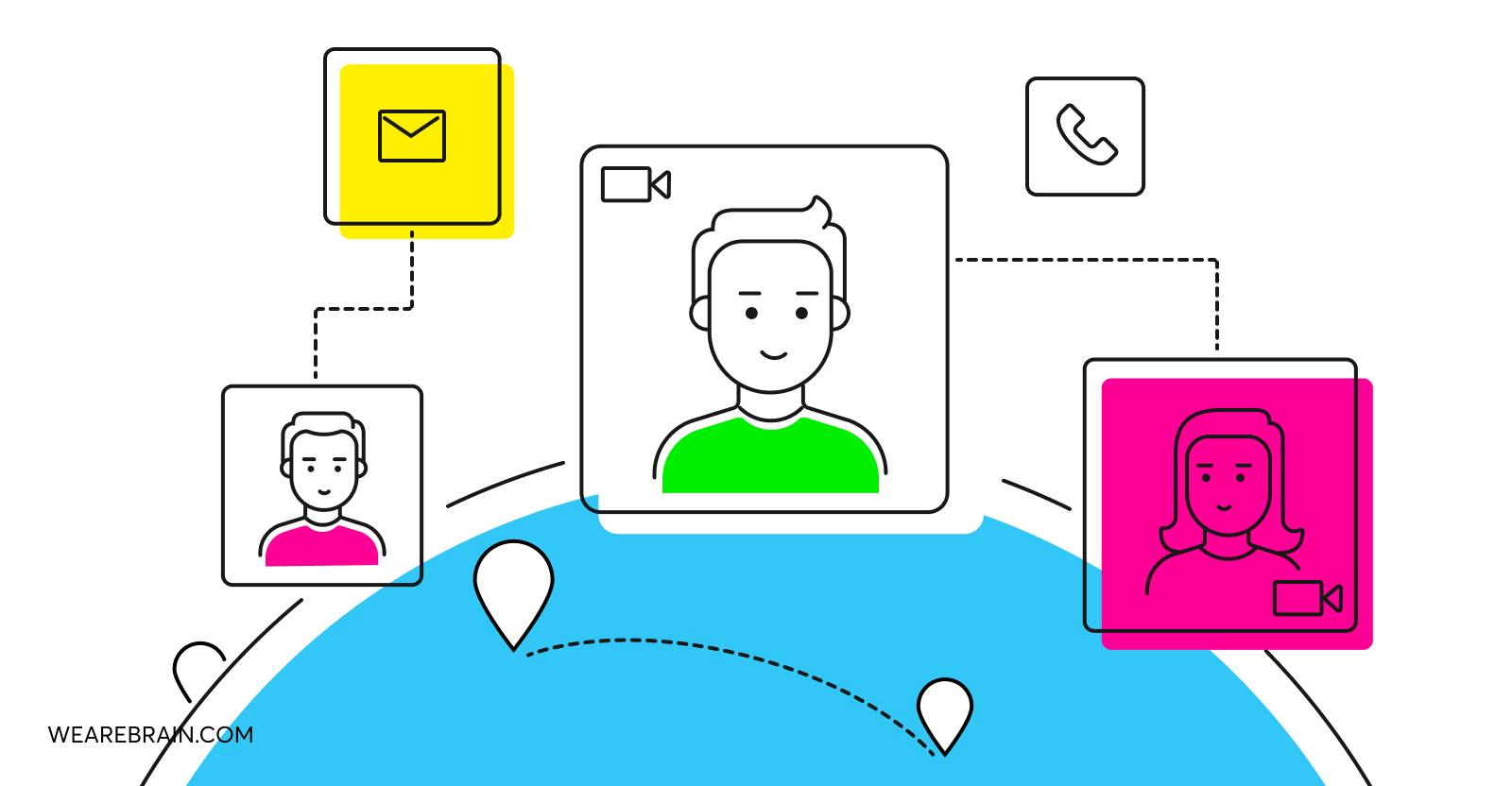 The COVID-19 virus has forced businesses of all sizes to undergo rapid digital transformation during this time of unprecedented quarantine to bring commerce into the digital realm — far removed from the location-specific disruptions. We've already seen schools in Europe and Asia move their curriculums online so students can continue their studies while in self-quarantine. And most retail businesses have made the obvious step to mobilise their marketing efforts to bring their products online into the e-commerce sphere.
That's all fair and well for businesses which were created specifically for the digital world, but how can technology assist businesses which typically require a human-centric approach, such as hairdressers, health practitioners, physiotherapists, dentists, small shop owners, etc?
In-person to online
SMEs which rely on the human touch, such as hairdressers and physiotherapists, can take to their online communication platforms, especially social media, to find new ways to promote their brand and service offering, while still adhering to quarantine guidelines.
For example, technology can help a physiotherapist to still treat patients by way of video calls and video shorts to show a new workout, stretch or muscle rehabilitation programme for patients to perform in the safety of their own homes. Sure, in this example physios will lose money from in-person appointments, but if they are clever they can offer access to uploaded fitness and rehabilitation content at a reduced rate via a membership programme. This allows for money to still come in via subscriptions, while patients receive the intellectual property of the physio. Nobody is losing out completely. Physios can still keep in contact with patients via the numerous instant messaging and social media platforms available. This method can be used by many service industries to keep businesses going through the quarantine period using smart, everyday technology.
As gyms across the globe are forced to shut down, the demand for home workout video content has surged. Gym owners and personal trainers are now adapting to bring their fitness classes and workout programmes online through subscription to keep money coming in while providing a valuable service to clients. Many of these gyms and fitness clubs online classes are not the pre-recorded kind either. Some are using live videos so the gym instructors can still watch your form and correct you when you're going wrong.
Of course, social media was powerful before the time of quarantine and will continue to be long after we emerge from our apartments in the not-too-distant future, but during times of quarantine, there is perhaps no more influential medium of communication than social media, especially for those businesses like the physios mentioned above as well as all other SMEs making the switch. Social media should be a tool you make use of and leverage as much as possible. Some businesses are already adapting their messaging and service offerings to cater to the disruptions caused by the COVID-19 virus. Hairdressers who are not able to receive clients can choose to create a series of DIY content to help people remain looking fresh and on top of the glamour game by home remedies and video tutorials. The same can be said for many other human-centric industries which previously required in-person interactions can now be conducted virtually.
Social media is the driver of information spreading and awareness. During this time of global emergency, never before have we relied so much on social media for spreading awareness. It is a vital tool for people to communicate regional news and information in real-time, so we can have updated information on demand.
Online engagement
Staying home to increase social distancing means more people than ever before are finding themselves online, either for work, study or out of total boredom. This has resulted in a very lucrative situation for a lot of eCommerce and digitally transformed businesses where they have a larger target audience. More directed targeted marketing will come into play with a lot of messaging revolving around COVID-19 and its associated elements, such as hygiene and general boredom. Many online education platforms are offering discounted rates for all courses, and some video-streaming sites are even offering free or reduced memberships during the time of quarantine. It is here that businesses need to reach out and establish communication channels with audiences to bring products and services to them, rather than the other way around.
Virtual Events
The events industry is already one that has been the hardest hit by COVID-19 with many countries in lockdown and others limiting gatherings to less than 50 people. So, many entertainers are turning to virtual events not only to make ends meet but also to raise money for various initiatives like DJ Sammy's Virtual Dance Party being hosted tonight. It will use the donations collected to purchase N95 masks for health workers at New York City Hospitals which is one of the hardest-hit regions in the USA.
TED, the globally renowned conference, has asked attendees who were set to attend the yearly convention in Vancouver to vote on whether to postpone the event to July or host the event entirely online. TED curator, Chris Anderson, told BBC News "We are not cancelling. We have two options for how to outwit this virus. We have sent out an email to our community to ask how they would like to proceed." They have also launched a new series called TED connects: Community and Hope which 'is a free, live, daily conversation series featuring experts whose ideas can help us reflect and work through this uncertain time with a sense of responsibility, compassion and wisdom'.
Tech giants doing their part for SMEs and the healthcare industry
Many of the global tech giants are stepping up to the plate as more and more countries are insisting on individuals working from home, and smaller businesses having to close their doors and try to establish themselves online. Initiatives like extended trials and lower fees abound. Here are just a few examples:
Source: How The COVID-19 Pandemic Is Fast-Tracking Digital Transformation In Companies
WeAreBrain's co-venture clevergig is also committed to helping the healthcare industry in The Netherlands carry the load by partnering with Corona Helden to assist with placing those people that wish to help the healthcare industry in general in the roles where they would be most helpful. Read more about this initiative here.
What you could do to help local businesses in your area
Even with so many businesses who are finding they can operate online and keep the lights on without a hitch, there will be some that simply can't make the switch. Here are a few ways you can help them through these difficult times:
Many restaurants continue to do delivery and pickup despite having shut-down in-restaurant dining, so check for various delivery options
Consider buying gift cards or credit for activities and services that you can cash in once lockdowns and social-distancing orders have been lifted. This could work especially well for hair salons, spas and local eateries
If you find yourself in the fortunate position of not having your finances reduced by the current situation, continue to pay nannies, cleaners and garden landscapers
If you do have experience working remotely or you have skills like web design and social media management, offer your services to those local businesses so they can get up and running
In these uncertain times and with this unprecedented situation it is important to remember Coronavirus is affecting us all. So it is important to band together and do what we can for each other.
Mario Grunitz