Agile marketing: is it the right fit for you?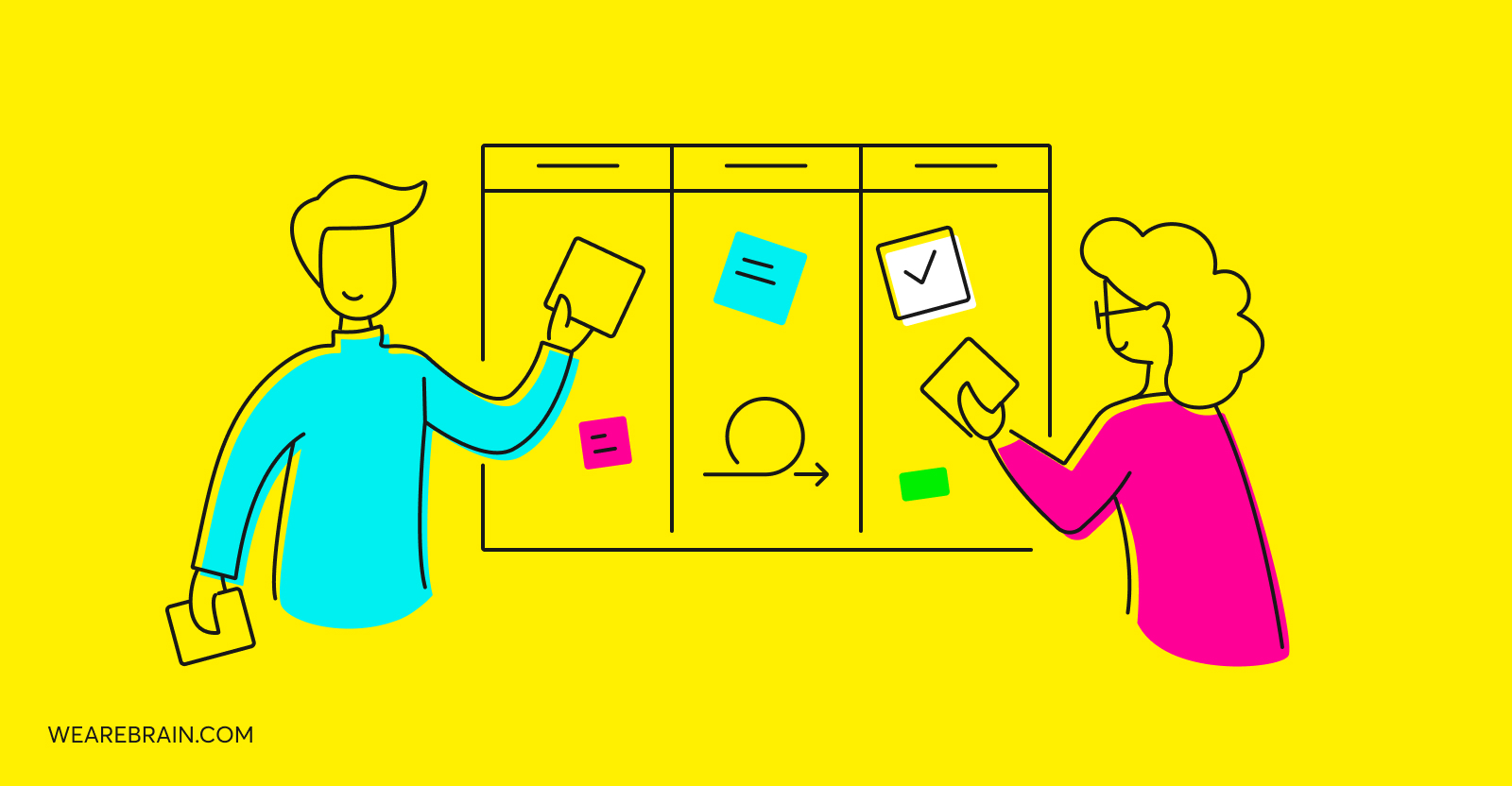 Despite traditionally being used in the development process, Agile methodology can easily be implemented into most business processes where speed and agility are required.
In this case, the Agile philosophy is perfectly suited to marketing teams where flexibility and adaptability are the name of the game.
As with most business processes, there is no one-size-fits-all approach when applying the Agile methodology to a marketing setup. So, if you are weighing up the pros and cons of whether the Agile approach is a good fit for your team then you've come to the right place.
Before we dive into whether or not Agile is beneficial for your marketing team, let's first understand precisely what the Agile approach entails.
Defining Agile
Agile methodology is based on an iterative, incremental process that opts for a free and fluid approach with the ability to perform changes and iterations as and when they are needed. Requirements can change at almost any phase of a project and so not as much in-depth planning is required before beginning a project. 
Agile encourages constant feedback from its users in order to adapt to their changing requirements. Teams are organised into cross-functional units that work on iterations over time, with the goal of each iteration to produce a working product/campaign/solution.
What is Agile marketing exactly?
According to Mckinsey, Agile marketing involves leveraging data and analytics to continuously identify promising leads and solutions to problems in real-time. It entails the quick deployment of tests, evaluation of the results, and rapid iterating/reiterating. This approach allows marketing teams to run multiple campaigns simultaneously with various new ideas each week based on the data.
The Agile Marketing Manifesto outlines 5 core elements of modern marketing using Agile methodologies:
Focusing on customer value and business outcomes over activity and outputs
Delivering value early and often over waiting for perfection
Learning through experiments and data over opinions and conventions
Cross-functional collaboration over silos and hierarchies
Responding to change over following a static plan
It is important to remember that Agile marketing is not a strategy; it is an approach that promotes flexibility and adaptability leveraged from data-driven insights and continuous iterations.
Benefits of Agile marketing
Agile marketing embraces flexibility, speed, and continuous improvement. Teams are free to adapt and change campaign elements whenever the project calls for it. As any marketer will know, being quick off the mark to meet new trends is a defining pillar of a successful marketing campaign.
This flexibility at any stage of the campaign/project inspires creativity and freedom within processes. Marketing teams are able to constantly refine and re-prioritise plans, meaning ad-hoc changes can be implemented quickly to meet fluctuating demands.
According to the 4th Annual State of Agile Marketing Report (2021) compiled by AgileSherpas and Forrester Research, 84% of marketing teams reported that Agile approaches helped tremendously to navigate through the pandemic's volatility. The report states that over 51% of marketing teams use some Agile approaches to streamline efficiency, such as daily standups, sprints, backlog, and Kanban boards.
Most respondents state that Agile helps them boost productivity, enables them to prioritise projects easier, helps them adapt quickly to changes, and provides a clear overview of all projects for better planning.
When implemented correctly, Agile marketing allows for:
Continuous value is given to the customer
Agile allows marketing teams to be constantly engaged with current and potential customers before, during and (most importantly) in between campaigns. The flexible approach allows ad hoc and continuous engagements as campaigns can blend into each other for an always-on customer relationship tool. Agile marketing prioritises customer value and business outcomes, so the goal behind every interaction with potential customers is to try and deliver as much value as possible.
Freedom to experiment
Because the Agile approach is continuous it means that key analytics and data insights collected from campaigns can quickly be used to experiment in an ongoing fashion in real-time. Whatever works can be used and whatever doesn't can be abandoned just as easily and quickly as it is adopted. Because Agile focuses more on output than perfection means quicker results to see what is working and what isn't.
Data-driven strategy
The data derived from Agile approaches can reveal deep insights into campaigns that can be used to inform key elements of a broader marketing strategy. These insights can enable seamless strategic pivots based on continuous feedback and data insights.
Easier alignment with other departments
Agile's cross-functional collaborative approach means each business department is able to synchronise efficiently, effectively doing away with silos. Through real-time data analytics based on current and past campaigns, marketing teams can liaise and engage with relevant teams/departments to respond to market changes and disruptions faster. For example, Sales teams can adjust their approach according to the quantifiable data insights gained from marketing teams to refine conversion funnels.
Drawbacks of Agile marketing
Many of the drawbacks of Agile marketing lie in its misunderstanding across the board. Many executives think it is a magic potion that can fix any issues that should replace the existing marketing strategy. Of course, this is not the case. Many of the drawbacks are related to company type, size, and approach.
But understanding the following drawbacks will help you gain awareness of its potential shortfalls, guiding you on how to correctly implement Agile processes into your marketing.
Requires culture shift
If you want to make the most out of your Agile marketing initiatives it requires a top-to-bottom company culture shift that embraces the Agile philosophies of speed, flexibility, adaptability and experimentation. As business departments rarely operate within silos, it requires each department to embrace at least some Agile methods in order to achieve synchronicity. For some traditional companies, this culture shift may be challenging.
Short-term vs long-term
Agile's predominant focus on immediate short-term initiatives may cause long-term marketing goals and strategic objectives to suffer in the long run. It is important to always keep track of holistic objectives and ensure that short-term goals are working toward long-term initiatives (which can change depending on various changes in the market).
Data overload
When the wrong tools are used and/or poor data processes are in place, both tech and data overload or bloat can become a problem. Often, businesses prefer to throw more tech at a problem they don't understand when most times it requires the opposite. Be sure your team is able to understand and process the data correctly because if not, it is the blind leading the blind.
Hybrid confusion
Some companies may prefer to adopt different processes across their departments, or even some teams may pick and choose certain elements from various methodologies. This works for teams that have experience and know-how to get the most out of each method according to their team's preference. So, if your marketing team is adopting Agile methodologies and your Sales team is working from a Waterfall framework then continuous communication needs to be implemented with full transparency so that confusion between processes (and departments) is reduced.
Is it the right fit for you?
At its core, Agile marketing best suits digitally modernised and data-driven businesses that need to quickly respond to disruptions, new trends, market changes, and customer demands. The only way to successfully achieve this is through an adaptable and flexible approach that can continuously change quickly and efficiently according to fluctuations in the market.
If this is the area in which your business operates then we definitely suggest you consider adopting a few or most Agile marketing principles to achieve efficiency and adaptability on the fly. Of course, Agile will have a varying impact depending on your business model and the makeup of your marketing team.
But even if your business does not fit into this area, it is still a good idea to investigate the key elements of the Agile methodology that could be implemented into your business framework. After all, the key to any business big or small is efficiency and adaptability — this is where Agile can prove to be highly impactful.
Paula Ferrai