5 reasons why you should invest in your employer branding
Contributor
Elvire Jaspers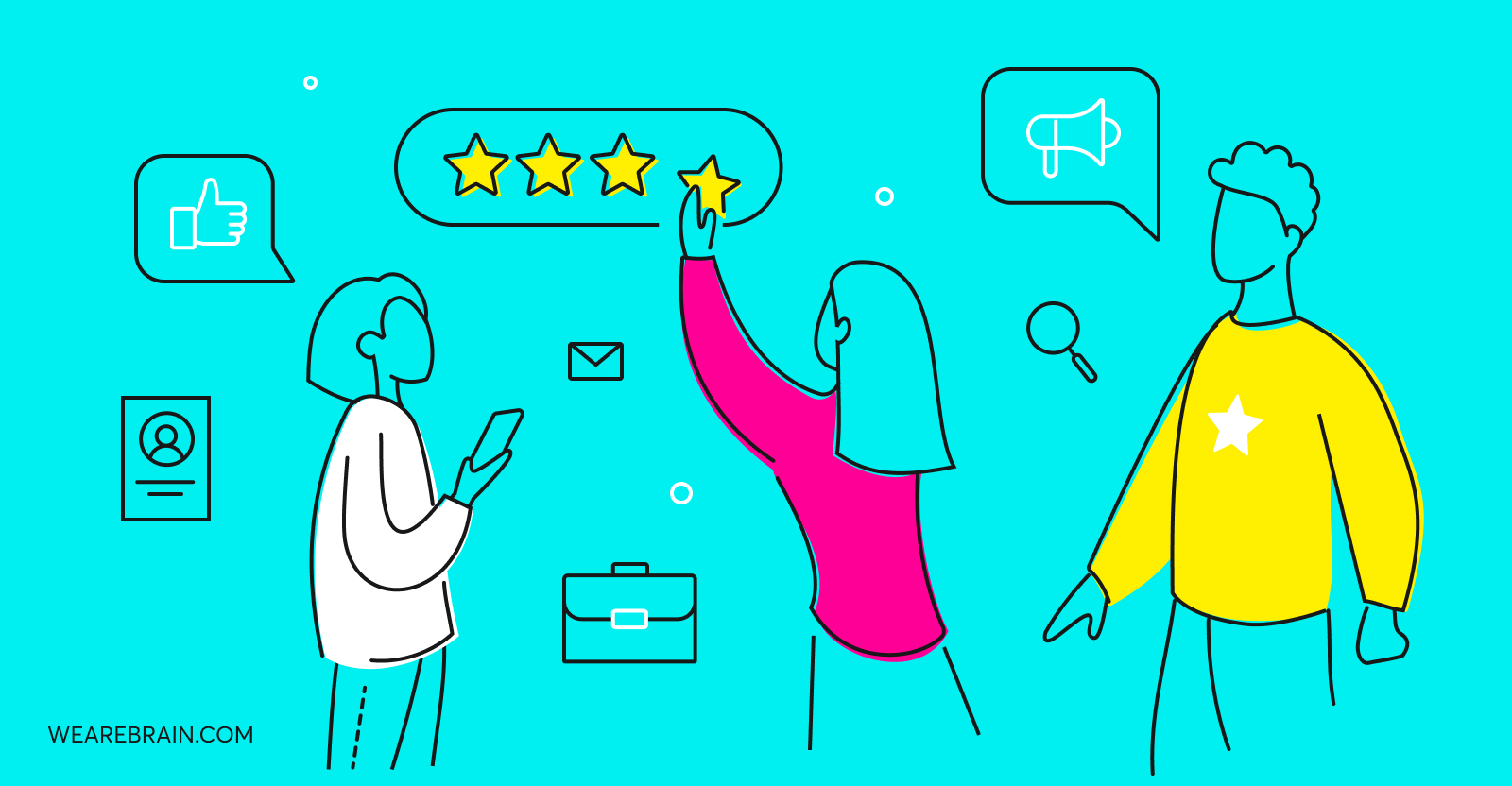 Today's fiercely competitive job market is forcing companies to develop new strategies to attract and retain the right talent. The working landscape has dramatically transformed thanks to the work-from-home (WFH) and remote working revolution, which has shifted the employer/employee dynamic.
People are more inclined to work for a business that shares the same values and principles as they do. At the same time, employees consider job security and work-life balance almost as important as salary when choosing an employer. So, to attract and retain the best talent, companies must develop a robust and consistent employer branding strategy.
In February this year, WeAreBrain was certified by Great Place to Work Netherlands. Because it isn't technology that drives successful digital projects, but people.
We believe employer branding is critical to business growth as it ensures the best people want to work for you and remain with you. So, here are 5 reasons why we believe you should invest in employer branding.
What is employer branding?
Employer branding is the development and continuous management of a company's reputation as an employer. The primary aim is to create and nurture a reputation as a great place to work by promoting a company's values and employee benefits to attract and retain the best talent.
In simple terms, employer branding is when a company adopts well-developed product branding principles to promote its attributes and entice top employee candidates.
Benefits of employer branding
1. Attracts greater talent
The ultimate goal of a great employer branding strategy is to encourage top talent to approach a business for a job because they desire to work there. Companies that actively market their values, way of working, environment, and company culture will entice people to join their team.
Top talents usually have a choice of where they can work, so it is a well-defined employer branding strategy that will ultimately assist in them choosing one company to work for over another. It goes without saying that companies that attract top talent experience far greater success than those that do not.
2. Builds credibility
A robust employer branding strategy not only will attract top talent but will also play a critical role in building a company's credibility in the market. Being known as a desirable place to work not only helps recruitment processes but also instils confidence in investors, holds weight in the market, and ultimately drives business growth.
By building a positive reputation, companies can enjoy broader business opportunities, better customer relationships, as well a consistent pool of potential candidates knocking on the door for employment.
3. Helps your business stand out
If you consider the process of employer branding the same as a company marketing a product (themselves), then it becomes clear why you would want to stand out from the competition. If companies want to attract and retain the best candidates (rather than losing out to competition), then actively promoting the numerous benefits of the company will ensure the right people are attracted.
Just like consumers, candidates often research a company before deciding whether or not they want to apply to work there. This is why solid employer branding will encourage past and present employees to write great reviews about the company and recommend them to their network.
4. Drives employee engagement
Having a strong and reputable employer brand drives employee engagement and satisfaction, resulting in better overall employee output and continuous business growth. Employer branding defines and nurtures a company's culture. When employees feel as though their voices are heard, their interests are considered, and their work is valued, better output is almost always the result.
It is better to retain talent than to find new ones, so ensuring a pleasant company culture that values its team members is the secret sauce to business success in the long run.
5. Reduces time-to-fill
By marketing your business as a desirable workplace through employer branding, your HR and recruitment teams will be on the receiving end of far more candidate applications for employment. This makes the recruitment process far easier and quicker as potential candidates will actively seek out vacancies at your company.
A reduced time-to-fill saves time and money, it adds to your company's reputation when a position receives an influx of applications because people want to work with you.
The WeAreBrain approach to employer branding
Our human-centred approach puts the individual and the team back into the centre of the action. Trust, transparency, as well as unlimited personal and professional growth, are the foundations of our internal culture. We invest in these principles not in word, but in deed.
It's no secret that we dedicated a considerable amount of our company's equity to our team. We believe that ownership in the business breeds excellence. We consider our team as partners, not employees or freelancers. Their ongoing commitment is a hugely important factor in the long term success of our company and our ventures.
Our Brainiac family truly embody our core values of kindness, creativity, curiosity, adaptability, boldness, and ownership. Collectively, we wouldn't be able to accomplish what we do without them.
We're hiring
If you would like to be a part of an incredible team that develops innovative technological solutions on a global scale, strives to make the world a better place, and is equal parts professional and irreverent, apply to one of our vacancies here. 
Elvire Jaspers